Events & Dates
A key element in the study and practice of homeopathy is the adventure of observing and working directly with experienced homeopaths, viewing and analyzing cases, meeting with colleagues, and putting theories and assumptions to the test.

We run a variety of events across the globe to support our students in their study. Students and homeopaths not enrolled in our programme may come to these events but please note that we do have to give priority to our students.
The dates for the attendance course can be seen below.

For more detail on our events, click on one of the links:
Webinars
Summer Schools
May Guest
Clinic Events
CPD Events
Special Guest Weekend - Rajan Sankaran
Date: 12/05/2018 - 13/05/2018
Lecturer: Rajan Sankaran
Location: The School of Homeopathy - Stroud
Contact: Jen
For: Everyone welcome, do book early!
Summer Schools
Summer School 2018
Date: 04/06/2018 10:00 - 09/06/2018
Lecturer: Misha Norland & Janet Snowdon
Location: Stroud
Contact: Jen
For: This intensive, interactive learning opportunity is for the more advanced students in years 2, 3 and 4
Summer School 2019
Date: 03/06/2019 10:00 - 08/06/2019
Lecturer: Misha Norland & Janet Snowdon
Location: Stroud
Contact: Jen
For: This intensive, interactive learning opportunity is for the more advanced students in years 2, 3 and 4
Summer School 2020
Date: 08/06/2020 10:00 - 13/06/2020
Lecturer: Misha Norland & Janet Snowdon
Location: Stroud
Contact: Jen
For: This intensive, interactive learning opportunity is for the more advanced students in years 2, 3 and 4
Clinical Events
Nutrition - 3 Day Clinical Practice
Date: 22/10/2018 - 24/10/2018
Lecturer: Mary Sharma
Location: Stroud
Contact: Jen
For: Nutrition Therapist students at Unit 4
Nutrition - 3 Day Clinical Practice
Date: 21/10/2019 09:30 - 23/10/2019
Lecturer: Mary Sharma
Location: Stroud
Contact: Jen
For: Nutrition Therapist students at Unit 4
Webinars
Homeopathy Attendance Weekends
Year 1
Saturday, 13 January, 2018
am: Elaine Watson
pm: Elaine Watson
Sunday, 14 January, 2018
am: Nick Taylor
pm: Nick Taylor
Saturday, 10 February, 2018
am: Misha Norland
pm: Sheila Gore
Sunday, 11 February, 2018
am: Karen Leadbeater
pm: Karen Leadbeater
Saturday, 10 March, 2018
am: Geoff Johnson
pm: Geoff Johnson
Sunday, 11 March, 2018
am: Jon Didymus
pm: Nick Taylor
Saturday, 14 April, 2018
am: Misha Norland
pm: Misha Norland
Sunday, 15 April, 2018
am: David Mundy
pm: David Mundy
Saturday, 12 May, 2018
am: Karen Leadbeater
pm: Karen Leadbeater
Sunday, 13 May, 2018
am: Geoff Johnson
pm: Geoff Johnson
Saturday, 9 June, 2018
am: Misha Norland
pm: David Mundy
Sunday, 10 June, 2018
am: Karen Leadbeater
pm: Karen Leadbeater
Year 2
Saturday, 13 January, 2018
am: Janet Snowdon
pm: Nick Taylor
Sunday, 14 January, 2018
am: David Mundy
pm: David Mundy
Saturday, 10 February, 2018
am: Sheila Gore
pm: Karen Leadbeater
Sunday, 11 February, 2018
am: Nick Taylor
pm: Nick Taylor
Saturday, 10 March, 2018
am: Elaine Watson
pm: Elaine Watson
Sunday, 11 March, 2018
am: Nick Taylor
pm: Jon Didymus
Saturday, 14 April, 2018
am: Jon Didymus
pm: Karen Leadbeater
Sunday, 15 April, 2018
am: Penny Stirling
pm: Penny Stirling
Saturday, 12 May, 2018
am: Rajan Sankaran
pm: Rajan Sankaran
Sunday, 13 May, 2018
am: Rajan Sankaran
pm: Rajan Sankaran
Saturday, 9 June, 2018
am: Janet Snowdon
pm: David Mundy
Sunday, 10 June, 2018
am: David Mundy
pm: David Mundy
Year 3
Saturday, 13 January, 2018
am: Nick Taylor
pm: Janet Snowdon
Sunday, 14 January, 2018
am: Mani Norland
pm: Mani Norland
Saturday, 10 February, 2018
am: Karen Leadbeater
pm: Penny Stirling
Sunday, 11 February, 2018
am: Geoff Johnson
pm: Geoff Johnson
Saturday, 10 March, 2018
am: Nick Taylor
pm: Nick Taylor
Sunday, 11 March, 2018
am: Geoff Johnson
pm: Geoff Johnson
Saturday, 14 April, 2018
am: Karen Leadbeater
pm: Penny Stirling
Sunday, 15 April, 2018
am: Misha Norland
pm: Misha Norland
Saturday, 12 May, 2018
am: Rajan Sankaran
pm: Rajan Sankaran
Sunday, 13 May, 2018
am: Rajan Sankaran
pm: Rajan Sankaran
Saturday, 9 June, 2018
am: David Mundy
pm: Penny Stirling
Sunday, 10 June, 2018
am: Bill Rumble
pm: Bill Rumble
Year 4
Saturday, 13 January, 2018
am: David Mundy
pm: David Mundy
Sunday, 14 January, 2018
am: Jon Didymus
pm: Jon Didymus
Saturday, 10 February, 2018
am: Penny Stirling
pm: Misha Norland
Sunday, 11 February, 2018
am: Misha Norland
pm: Misha Norland
Saturday, 10 March, 2018
am: Janet Snowdon
pm: Janet Snowdon
Sunday, 11 March, 2018
am: Mani Norland
pm: Mani Norland
Saturday, 14 April, 2018
am: Penny Stirling
pm: Jon Didymus
Sunday, 15 April, 2018
am: Bill Rumble
pm: Bill Rumble
Saturday, 12 May, 2018
am: Rajan Sankaran
pm: Rajan Sankaran
Sunday, 13 May, 2018
am: Rajan Sankaran
pm: Rajan Sankaran
Saturday, 9 June, 2018
am: Penny Stirling
pm: Misha Norland
Sunday, 10 June, 2018
am: Geoff Johnson
pm: Geoff Johnson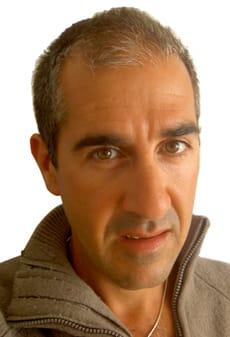 Taking up the study of homeopathy is to embark on a deep and profound life-changing journey in which you will be challenged and inspired.



Nick Taylor, Teacher