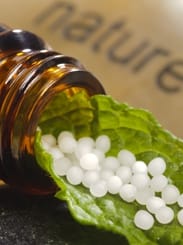 Homeopathy Awareness Week
Homeopathy Awareness Week kicks off on Monday 10th April, and coincides with World Homeopathy Awareness Week and Dr Samuel Hahnemann's birthday - the founder of homeopathy. The School of Homeopathy is committed to raising the profile of homeopathy and natural healthcare and is passionate about, 'Patient Voice, Patient Choice'. To celebrate health and homeopathy during Homeopathy Awareness Week, the School has three key initiatives:
Homeopathy Awareness Website
Many people today are confused about homeopathy. The School has created a new website in an attempt to address the need for better information, evidence and facts about homeopathy. The Homeopathy Awareness Week website covers four key areas: about homeopathy, homeopathy on the NHS, the evidence and research and how it works. This website uses the same information that is provided in it's booklet 'Homeopathy - 20 Questions Answered'. The School also sent one of these booklets to every MP and CCG in the UK.
www.homeopathyawareness.com
The London premiere of Just One Drop – a film about homeopathy
The School of Homeopathy is involved in, and helping to organise and fund, the VIP red carpet event in central London supported by 4Homeopathy (www.findahomeopath.org), a coalition of homeopathic charities and organisations, which work to promote homeopathy in the UK and raise awareness of the Find a Homeopath website. With celebrity ambassadors including Jo Woods, Michelle Collins and Arlene Philips, they are hosting the world premiere of Just One Drop, a film about homeopathy.
www.findahomeopath.org.uk
The Stroud premiere of Just One Drop – a film about homeopathy
The School will be bringing the film Just One Drop to Stroud on Saturday 8th April, hosting a public screening at Hawkwood College at 7.30pm. Following the screening there will be a Q&A session with the filmmaker Laurel Chiten and Gerry Dendrinos (from Australia, featured in the film.) Laurel Chiten says, "Homeopathy is a medicine that people love, or people love to hate. Critics love to attack it. It's been called everything from "pseudo-science" to "the ultimate fake medicine". But what about all the people who have been helped by this alleged "fake" form of medicine? Just One Drop takes us on the journey of homeopathy, a system of medicine that is used by more than 200 million people on Earth."
www.justonedropfilm.com/trailer/
The annual Homeopathy Awareness Week campaign provides patients, supporters and practitioners of homeopathy with a platform from which they can join forces to inform the public of homeopathy's health benefits and educate those who may be unaware of what treatment involves, as well as to emphasise that patients around the UK have a choice in healthcare.
Mani Norland, Principal says, "One in eight people in the UK use homeopathy, it helps thousands of people every day, yet this system of safe and gentle natural medicine is often misunderstood and misrepresented." He continues, "In a recent survey of homeopaths, it was found that the four top issues they helped their patients with were: skin complaints, anxiety, female health issues and IBS/gut/digestive issues. The top four reasons people choose homeopathy are: they were referred by a friend or relative who had been helped themselves, they have tried everything else and nothing else worked, they had used homeopathy before, and they had serious side effects from conventional treatment or conventional treatment has not worked. These survey results and the information we have provided online on our new 'Homeopathy Awareness' website show the importance of 'Patient Voice, Patient Choice'."
Check out other websites about Homeopathy Awareness Week
www.homeopathyawarenessweek.com
www.homeopathyawarenessweek.co.uk
In a recent Homeopathy Awareness Week survey of homeopaths, it was found that the four top issues they helped their patients with were: skin complaints, anxiety, female health issues and IBS/gut/digestive issues. If you have not tried homeopathy, then why not give it a go, what have you got to lose?



Mani Norland, Principal