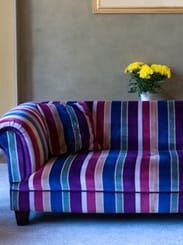 Teachers
The School has an enthusiastic and committed team of teachers, offering a wealth of homeopathic experience. Each is a busy practitioner in their own right, and all are dedicated to sharing their knowledge, developing great homeopaths and improving the quality of life for students and their patients.
Originally an acupuncturist and osteopath, David studied at the College of Homeopathy, London and with many leading homeopaths including Vithoulkas, Jan Scholten, Read more...

One of our most popular senior lecturers, Janet has been in practice for over 35 years. She has studied with many leading homeopaths including George Vithoulkas, Read more...

Nick graduated from the School in 1993 and set up practice from his home in Devon. Later he attended Jeremy Sherr's Dynamis post graduate course which helped him, Read more...

Currently Dean of Education at the School of Homeopathy, New York, Jo began teaching in England in the 80's and then moved to the US where she was a founder, Read more...





Penny started her practice in 1988 after graduating from the School of Homeopathy. She has worked with the School in many roles since 1998, as tutor, mentor, Read more...

Bill has been practising since 1987 and has taught in various schools in England and Ireland since 1992. A graduate of our School, he founded the Welsh School, Read more...

Having taught for more than 12 years before training as a homeopath, Sheila has played an active part in the school since studying here. As a student she suggested, Read more...

Karen graduated from the School in 1998, and has since maintained a close link through mentoring and supervising students. More recently she has lectured, Read more...

Geoff has been a vet for 20 years and until recently ran a busy mixed surgery treating everything under the sun on the edge of Exmoor! However the bug of, Read more...


Jon Didymus originally trained as a research scientist studying the way crystals form in living organisms. Since graduating from the School of Homeopathy in 1999, Read more...

Jenny's interest in homeopathy began in 1987 with much experimentation on her own farm animals and other friends. Jenny studied at The School of Homeopathy, Read more...

Mani Norland is Principal at the School of Homeopathy. He is Misha Norland's eldest son and grew up with homeopathy all around him. He trained with the School, Read more...

Full biography & movie

These teachers are also available in the course via audio and/or movie lectures.

The School's Founder Misha Norland is a Fellow and a founding member of The Society of Homeopaths and was the first editor of its journal. Read more...

Full biography & movie



Murry Feldman, MCH, RSHom

Murray Feldman teaches through our audio lectures. He has been studying, practising and teaching homeopathy since 1977. He studied in India for three years then graduated from the College of Homeopathy in London. He has studied with homeopaths such as George Vithoulkas, Rajan Sankaran, Jan Scholten, Jayesh Shah and Roger Morrison. During the many years that Murray lived in Devon, he was a popular lecturer, as well as friend and inspiration to many of us – a voice for best practice and deep compassion. Murray is the director of the Vancouver Homeopathic Academy and practises at the Vancouver Centre for Homeopathy in Vancouver, Canada.

Frans Vermeulen

Frans Vermeulen is recognised throughout the homeopathic world as an author, lecturer and authority on materia medica. Each of the many books he has authored makes a contribution of major significance to our understanding of substances and materia medica. His lectures are inspiring and appreciated for their liveliness, depth of knowledge and breadth of factual information.

Jeremy Sherr, RSHom, BA

Jeremy began his studies at the College of Homeopathy, London, in 1980 and completed a degree simultaneously in Traditional Chinese Medicine. Jeremy rekindled the science and art of provings after a century of near silence. He is a brilliant and creative thinker who is well grounded in the philosophy and writings of Hahnemann. His lectures are an inspiring blend of classical homeopathy and original thought, delivered with vitality and humour. Jeremy was awarded a fellowship from the Society of Homeopaths and a Ph.D. from Medicina Alternativa.

Alize Timmerman

Alize trained as a research biochemist and was involved in genetic research at the University of Amsterdam, Holland. Alize studied Naturopathy and received her degree from the school of Natural Healthcare in Amsterdam in 1980. She specialized in homeopathy and has studied with George Vithoulkas and Vasilis Ghegas. Alize has been in homeopathic practice since 1980 and began teaching in 1986. She established the Hahnemann Institute of the Netherlands in 1988. Since 1992 Alize has lectured and taught throughout Scandinavia, the European Union, North America, Australia, New Zealand, South Africa and Israel. She works closely with other teachers, including Jeremy Sherr, Jan Scholten, Corrie Hiwat and Alfred Geukens.

Rajan Sankaran, MD (Hom)

Dr. Rajan Sankaran is a world famous homeopath. He is renowned for his groundbreaking ideas and for his visionary way of thinking in homeopathy. Whether it is in the domain of philosophy or materia medica his deep insights have profoundly affected the way many homeopaths think and practice today. He is globally renowned as a clear and innovative thinker and is best known for his original and inspired concepts in homoeopathy. His ideas and lucid style make him very popular as a teacher amongst homoeopaths worldwide. His seminars and teaching courses have been widely attended internationally.

Dinesh Chauhan, MD (Hom)

Dr. Dinesh Chauhan is one of the influential figures in today's Homeopathic world. Distinguished as a lecturer by his ability to captivate his listeners' attention as he makes Homeopathic theory come to life. He has the capacity to take participants with him step by step. Dinesh has delivered seminars in various countries: Denmark, United Kingdom, South Africa, Korea, Japan, Netherlands, Belgium, Serbia, Israel and conducts three-year clinical courses in Homeopathy in Japan, Serbia, and Israel.



Miranda Castro, RSHom (NA), CCH

Miranda Castro is a British-trained professional homeopath who has been in practice since 1983 and writing and teaching about homeopathy since 1988. She is a Fellow of the Society of Homeopaths (UK) and past President of the North American Society of Homeopaths. Miranda has a background in acupuncture, iridology, healing, supervision and humanistic psychotherapy. She has been teaching and talking about homeopathy to the lay public and interested health care professionals since 1988, including groups of midwives, nurses, counsellors, doctors – and homeopaths.

Jan Scholten, MD

Dr. Jan Scholten was born in Helmond, the Netherlands, and since 1985 he has been practicing homeopathy. Jan is famous for being one of homeopathy's pioneers. His is synonymous in homeopathy for the enormous advances and insights he has made with the periodic table and mineral kingdom. This groundbreaking work has been done with the categorisation of materia medica into characteristic groups and endeavouring to find their 'essence'. This way of thinking about remedies as having 'essences' was first brought to prominence by George Vithoulkas.

Linda Johnston, MD

Dr Linda Johnston has been an active member of the homeopathic community worldwide since the inception of her homeopathic practice in 1986. Contributing to the homeopathic community through writing and teaching are both important to Linda. From 1991 – 1996, she developed and taught a two-year homeopathy curriculum in 4 different US cities to train licensed medical practitioners. She is also a well-known teacher internationally.

Dr. David Curtin, MB, BS, MFHom, PCH, MCH

Sadly David passed away in 2009. However his teachings live on through his wonderful contribution to our CD lectures on the home study homeopathy course. David studied medicine at Guy's Hospital, and then homeopathy at the Royal London Homeopathic Hospital. He taught homeopathy for over 30 years, and studied widely with key influences from Vithoulkas, Sherr and Sankaran. He was a founder member of the Homeopathic Professionals Teaching Group where he was Director of Education. David drew on his extensive experience of homeopathy with particular emphasis upon its philosophy, the Organon, and his knowledge of medicine.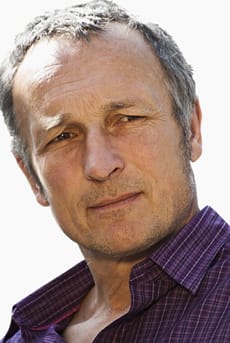 Homeopathy is simple. All you have to do in your consultation is perceive something from nature in your patient. You can hear it in their story, see it in their actions, and sometimes you witness it appearing in the space between you and them. That is the remedy they need, and if it is the right one, wonderful things can occur after you give it. This extraordinary phenomena is something a homeopath can witness every day. Homeopathy not only connects you to your patient, but to nature too.



Geoff Johnson, Teacher