Low Cost Children's Clinic

The low cost childrens clinic is currently closed. However, many of the clinic homeopaths offer reduced rates for children.

Bring your child to see a homeopath in a relaxed and friendly environment. Homeopathy is used with great benefit in many of the acute and more chronic conditions encountered in infancy and childhood.
It is well suited to babies and children and can be of great help in pregnancy. Safe, natural and effective healthcare free from toxic chemicals.
When the drop in clinic is running again we will offer:
Free healthcare advice for all
Free coffee & refreshments
Low cost children's drop-in clinic (£25)
No appointment needed
Our collective of homeopaths will hold monthly drop-in sessions and you can bring children of all ages to the Homeopathy Clinic in central Stroud for advice, a pre-consultation chat or treatment.
Dates: TBC in Spring
Fees: Treatment cost £25.00
Directions: Map
More time to talk to a health professional

When you see a homeopath you are given the time to talk about all the symptoms you are experiencing. The first appointment usually lasts 90mins, with follow-up appointments lasting 45mins. Questions about your lifestyle, eating habits and preferences, temperament, personality, sleep patterns and medical history help the homeopath to form a complete picture of your health.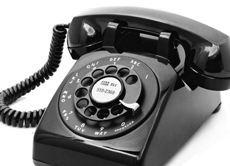 Call now to book an appointment at the Clinic.



01453 766 556
This clinic creates a beacon for homeopathy in Stroud; it brings homeopaths together; it acts as an international teaching facility for the School and it offers patients the highest quality of homeopathic treatment and care.



Mani Norland, Principal