Homeopaths
The School's Clinic has a collective of homeopaths working together to run the Stroud clinic. Bringing together a wide range of specialists in one place.

Catherine Melbourne DSH RSHom
Catherine grew up in a family that was interested in health and nutrition and open to alternative therapies, discovering homeopathy for herself when she developed a severe form of psoriasis on her hands. After six unsuccessful years searching for relief through both conventional and alternative medicine she finally consulted a homeopath at the suggestion of a friend. Sceptical at first, she was amazed when her psoriasis completely cleared up within two months of treatment. She has never doubted homeopathy's capabilities since and over the years has taken her children to the same homeopath who treated her for help with all their ailments. Homeopathy has also seen many of Catherine's close friends and family through a wide range of life events and health problems including depression, divorce, hormone imbalances, broken bones and trigeminal neuralgia.

Once her children had grown up Catherine felt the need to pursue her great interest in homeopathy into the classroom and studied at the School of Homeopathy for four years. She has wide experience of working with special needs children from a previous career in education and an interest in all aspects of family health, particularly infertility, pregnancy and the elderly.

David Behrens DSH RSHom
David spent 25 years studying and teaching Ayurvedic medicine, yoga and meditation in India and in this time came to recognize true health as the harmonious integration of mind, body and spirit. His experience of holistic practices led him to study homeopathy as a powerful means of supporting those who seek a natural approach to healthcare.

David studied for four years at the School of Homeopathy and has also undertaken 18 months of advanced training with the renowned homeopath Dr Rajan Sankaran. He sees homeopathy as a dynamic and effective means of healthcare for a wide range of physical and emotional ailments - even for support in giving up smoking – and is inspired on a daily basis by its potential for healing.

David works in joint practice with his wife Katja. They combine their skills and expertise to offer the best care possible for their patients. David is a registered member of the Society of Homeopaths.

Delny Britton PhD RSHom
Delny studied homeopathy at the British School of Homœopathy and the Dynamis School for Advanced Homœopathic Studies and practised in Malvern for ten years before her recent move to Stroud. She originally trained as an environmental scientist, receiving a PhD from Cape Town University, and worked internationally in this field before returning to the UK to write for various publications including the Times Literary Supplement and The Ecologist.

Delny is fascinated by homeopathy and never ceases to be impressed by its effectiveness and ability to connect at a profound level. She has a particular interest in women's and mental health issues and wounds and infections. She is also interested in the development of integrated healthcare systems that are environmentally, socially and economically sustainable and writes on this subject regularly. Delny is a registered member of the Society of Homeopaths.

Diana Bates
Diana's interest in homeopathy began at the age of ten when, already interested in human science and all things medicinal, she started attending a Steiner-Waldorf school. Her mother was informed at her interview that the school used natural remedies alongside conventional medicines to treat the pupils when they were ill. Initially sceptical about the use of homeopathy, when her mother eventually tried it herself she declared, "It works!"

Diana's fascination increased when she studied biology in greater depth in her final years at school and in further education. She went on to work in a number of professional fields including massage and wellbeing and in various aspects of customer care and mental health in the NHS. Although always wanting to make a difference to people's lives, she never quite felt she had found the right career.

This all changed in 2009 when she saw an advert for open days at the School of Homeopathy. After a brief visit and a few enquiries she was signed up and on the path to the career that had always eluded her: homeopathy. She completed the four year practitioner course in June 2013.

Jackie Carlton BA(Hons)
After graduating with a degree in modern languages Jackie worked in London in publishing, predominantly in the fields of marketing and advertising, and more recently in Gloucester for the family estate agency business. Since spending the past four years studying at the School of Homeopathy, however, she has become increasingly passionate about the magic of homeopathy, having witnessed the deep and profound effect it can have on health and well being.

Having graduated in June 2013 from the School of Homeopathy Jackie is now a practising homeopath in the Gloucestershire area, treating patients with a wide range of illnesses including anxiety, depression, insomnia, joint problems and high blood pressure. She has a particular interest in helping young people with disorders such as anxiety, ADHD, obsessive compulsive disorder, anorexia and bulimia after experiencing how effective homeopathy has been in helping her own children, who are now at university.





Jan Asena BSc SDSH Lic
Jan is a graduate of the South Downs School of Homeopathy where, for her final year dissertation, she undertook research into the psychological aspects of disease. Since qualifying she has studied and worked in India where she gained considerable experience at a leading homeopathic hospital. She is also qualified in Interactive Neurostimulation Therapy, a non-invasive technique based on acupuncture theory which is helpful in the management of pain.

Jan originally trained as a computer scientist, working internationally as a software engineering consultant and running her own company specialising in software design. Her scientific background complements the medical art of homeopathy, which she was inspired to study after it dramatically improved the health of one of her children. She finds homeopathy very rewarding as a profession as it is tailored to the individual and is therefore a constant journey of discovery. Jan believes that 'health is freedom', which is what she strives to achieve for her patients.




Julian Carlyon
Julian has been on the path of healing and inner transformation for most of his life. He has worked with individuals and groups in the field of transpersonal psychology and dreams and practised and taught homeopathy for over 30 years. His book Understanding Homeopathy, Homeopathic Understanding is published in the UK and Japan.

Homeopathy has given Julian an appreciation of dynamic energy in health and sickness, while transpersonal psychology has provided insights into the psyche, the unconscious, archetypes and the inner journey. Julian is also trained in body movement work (Move into Life), an approach that encourages, through movement, freedom in expression and less dependence on habit. His movement practice is based in a background of homeopathy, transpersonal psychology and spiritual inquiry.

Katja Behrens DSH RSHom
Katja studied drama and physiotherapy in Berlin and is an experienced cranial-sacral therapist. She studied for four years at the School of Homeopathy and has also undertaken advanced training with Dr Rajan Sankaran. She is committed to continuing professional development and to broadening her skills in order to support others with their health issues.

Katja has a special interest in autistic spectrum disorder, ADHD and Aspergers syndrome and together with her husband David has worked for several years with young people from Ruskin Mill College. She is also interested in helping those with depression, stress and anxiety, and in assisting transformation in the lives of those who want to experience or regain their full physical and emotional potential.

Katja practises with her husband David at the Stroud Clinic and in Cirencester and is a registered member of the Society of Homeopaths.

Mani Norland BA(Hons) DSH RSHom
Mani Norland is Principal of the School of Homeopathy. His father is the well known homeopath Misha Norland so Mani grew up with homeopathy all around him, eventually training at the School his father founded in 1981 and graduating in 2009. He now practises from his clinic at home.

Whilst developing and managing the School in conjunction with members of the core team, Mani sustains an atmosphere of calm attentiveness. He is involved in interviewing students, the preparation of teaching materials, hiring teachers and staff, teaching students about setting up in practice and organising and running the School clinic. He is responsible for the School brand, marketing and promotion. Mani is also the Managing Director of Alternative Training, a business that manages home study courses and books.

In his 'other life' Mani worked in London for over ten years as a brand and business consultant, advising board level directors on business creation, vision and image. He has worked with leading companies including Sainsbury's, Sky and KwikFit.

Margaret Richardson LCCH
Margaret first discovered homeopathy when her first child was a baby. Having observed that antibiotics prescribed for a cough upset his stomach, she tried homeopathy on the advice of her pharmacist who was also a homeopath. It was the success of this treatment that led her to read widely on the subject and to the realization of how powerful and effective the remedies were.

Margaret graduated from the Contemporary College of Homeopathy in Taunton in 2002 and has been in practice in Stroud ever since. She enjoys helping families improve their health and vitality and currently spends a significant amount of her time treating menopausal women. Margaret has also trained in food and substance allergy testing and has studied herbal medicine to enable her to make her own herbal creams, tinctures and lotions to complement the work of homeopathy.


Nick Taylor DSH RSHom
Nick started young, qualifying when he was 26 years old, and has been in practice since 1993 after completing the four year training at the School of Homeopathy in Devon, followed by two years post-graduate study at the Dynamis School for Advanced Homeopathic Studies. During his 20 years in practice Nick has treated thousands of people for a variety of ailments including: eczema, asthma, arthritis, migraines, ME/chronic fatigue, stress, anxiety, depression, allergies, irritable bowel, PMT, ADHD/ADD, sleep problems.

Nick is still learning from a variety of teachers, he also teaches and supervises students at the School of Homeopathy in Stroud. He is a registered member of the Society of Homeopaths which is the main governing body for homeopaths in the country. This means that he abides by the Society's Code of Ethics and Practice, is fully licensed and holds professional insurance.

Simon Reakes DSH
Like many, Simon first thought about studying homeopathy after having been successfully treated by a homeopath himself. He subsequently undertook a four year programme of training with the School of Homeopathy from which he graduated in 2007.

Since receiving his Diploma, Simon has been working with both adults and children, treating their ailments and illnesses holistically. In the homeopathic consultation he seeks to combine a careful and attentive listening manner with an in-depth knowledge of remedies and their healing properties in order to select a remedy that is right for the patient and their symptoms. Being able to observe the transformation in a patient's health is something he constantly finds rewarding and enriching. Through his experience he believes that homeopathy can be used effectively not only to treat physical symptoms such as asthma, eczema and allergies but also to treat mental and emotional disorders such as stress, low self-esteem and depression.

Simon aims to keep abreast of advances in the field through continuing professional development. In addition to the study and practice of homeopathy HE has been engaged with spiritual philosophy and contemplative practice for many years.

Sue Baker MSc RSHom
Sue began her homeopathic training in 2002 at the London College of Classical Homeopathy, followed by the British School of Homœopathy in Bath, and is presently engaged in postgraduate study at The Dynamis School for Advanced Homœopathic Studies. She has been practising homeopathy in Stroud for the past seven years.

Sue has a degree in psychology and a Masters degree in clinical neuroscience which have provided her with a deep understanding of how physical health is bound up with emotional health and wellbeing. She discovered homeopathy as a first time mother looking for a different way of treating her children's complaints, and continues to be amazed at the scope and depth of this form of medicine. She is a registered member of The Society of Homeopath.

Homeopaths under supervision




Sam Pereira BA(Hons) MA PGDip Trans
Sam is currently in her third year at the School of Homeopathy. She originally studied modern languages at university, qualifying later as a translator with both a postgraduate diploma and a Master's degree in translation. She has worked as a French translator and proofreader for 10 years and more recently as a freelance writer and researcher, writing articles on alternative approaches to health, nutrition and education for various publications including Green Parent, Juno and the National Childbirth Trust magazines.

Sam first discovered the miracle of homeopathy in her teens after it cured her recurrent eczema. Shortly after the birth of her first child in 2005 she took her baby to see a homeopath and over the next few years was continually amazed and delighted by the subtle yet profound way that homeopathy worked for her and her children. Sam is particularly interested in children's health issues. She is a student member of the Society of Homeopaths.


Rachel Melbourne
After having great success herself with homeopathy, Rachel's mother took her to see a homeopath for help with a catalogue of childhood illnesses she couldn't shake off. Homeopathic treatment once again proved effective. Since then Rachel has worked in a variety of health-based environments including a health shop (which gave her a good knowledge of supplements!) an osteopathic clinic, a holistic centre, a parasitologist's and at a doctors' surgery. Each experience gave her insights into health on different levels.

Within a month of her mother signing up to the School of Homeopathy Foundation course, Rachel found herself signing up too and completed the first year as home study alongside her mother who opted for the attendance course. Rachel has so far found learning at The School of Homeopathy to be a fantastic journey and has discovered lots about the environment and about relationships with friends and family. She believes that training to be a homeopath teaches you to observe people in a totally unprejudiced way.

Rachel is currently in Year 3 and starting to take cases under supervision. She looks forward to helping people with a variety of different ailments, from acute to chronic, and is particularly interested in women's health, infants, children and young people.

Volunteers


Kathryn Walker BA(Hons) DSH RSHom
Kathryn graduated from the School of Homeopathy in 2012 and in 2013 will complete her training at the Dynamis School for Advanced Homeopathic Studies. She previously ran her own business in Restorative Justice and worked predominantly in the criminal justice system in the UK and abroad. Originally from the North East, Kathryn now lives in Oxfordshire and has a homeopathic clinic in Bicester town centre.
What can homeopathy help with?

The treatment of shock and trauma, mental, emotional or physical, and any health problems consequent to them. In the treatment of health problems consequent to infectious disease, surgery, vaccination, anaesthesia and chemotherapy or other poisonings. In the promotion of health on all levels; mental, emotional, spiritual and physical (this is known as 'constitutional treatment')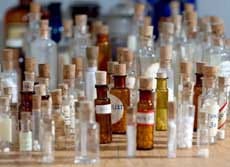 Medically trained professionals
There are thousands of medically trained homeopaths: doctors, nurses, dentists, midwives, pharmacists, podiatrists and vets. In the UK 400 GPs treat around 200,000 NHS patients per year with homeopathy.