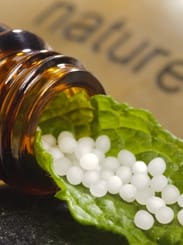 Homeopathy Awareness Week
Homeopathy Awareness Week kicks off on 10th April, and coincides with World Homeopathy Awareness Week and Dr Samuel Hahnemann's birthday - the founder of homeopathy. The School of Homeopathy is committed to raising the profile of homeopathy and natural healthcare and is passionate about Homeopathy Awareness Week. To celebrate health and homeopathy during Homeopathy Awareness Week, the School is supporting four 2018 key initiatives:

1. Make a movie – share your homeopathy story
2. Create a link – support HAW
3. Join the VETs march – 16th April
4. Just One Drop – live stream

Make a movie
Share your homeopathy story
#HomeopathyWorksForMe

For HAW2018 we invite you to share your homeopathy story – make your movie and spread the word!

Videos are currently the most frequently seen and shared medium on social media, and short videos (30 seconds to 2 minutes) are popular.

The project will be ongoing through the year and to get started we're celebrating Hahnemann's birthday and HAW2018 with some mini movies – starring you (or your friends, family, children, babies, animals or pets)! This year World Homeopathy Awareness Week focuses on mothers, babies and pregnancy.

To help inspire new patients, let people know about the benefits of natural health, film yourself talking about how homeopathy helped you, then share and/or send the movie to us to share on the Homeopathy Worked for Me page www.facebook.com/HoWFMe/.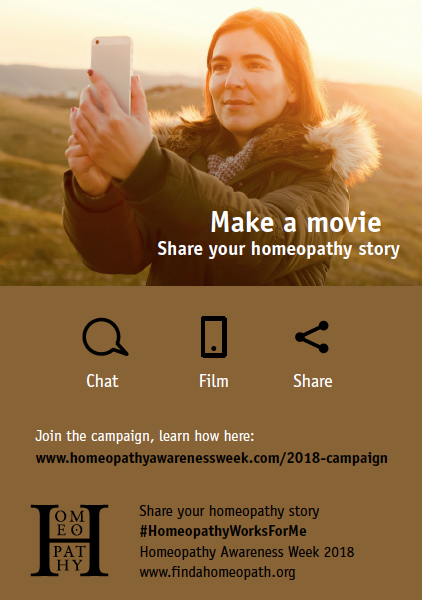 How to create a video:
Use the video camera setting on a smart phone or camera and press record – it's as easy as that. You may want a question to answer (see below) or just to start talking about your experience of homeopathy when you're filming. You can get a friend to help film you or simply use the front facing camera on your phone – like you do when you take a selfie.

Messages could be:
How homeopathy has helped you or a client, friend or family member
What you'd say to a friend about homeopathy
If homeopathy has reduced your dependence on medication/improved your quality of life and how
End with 'homeopathy works for me'

Tips:
Film in landscape setting, not portrait
Make sure the lighting is sufficient (you may need to turn lights on) and are clearly seen i.e. don't film with a window behind you
Look at the framing, try to get head and shoulders in shot
Look at what is behind you, film against a back drop that looks good
Keep it short, start with a smile
Usually the first go is the most natural and best
Make sure there are no other noises and speak clearly but naturally
Hold your hand steady or support your hand on a flat surface (or use a tripod if you have one)

Sending your video
Make sure you are on wi-fi and connected to the internet
Click on the movie and then click the 'share' icon
You will see various options e.g. Facebook, YouTube etc
Upload the video to your social media channels
Send it to us to share on the Homeopathy Worked for Me Facebook page and website for the HAW2018 video campaign – message to www.facebook.com/HoWFMe/
If it's a minute or less, you can share on Instagram if you've an account there. Tag us @HomeopathyWorksforMe
Happy film-making – we look forward to hearing your homeopathy story!


Create a Link
Together we are stronger

Help promote Homeopathy Awareness Week by linking your website to the HAW websites.

Links to websites help move them up the google search rankings. Please add links to these two websites.
www.homeopathyawarenessweek.com
www.homeopathyawarenessweek.co.uk
www.homeopathyawareness.com

Also, if you don't have page about HAW on your website then maybe this is the year to create one!

Please do add the links!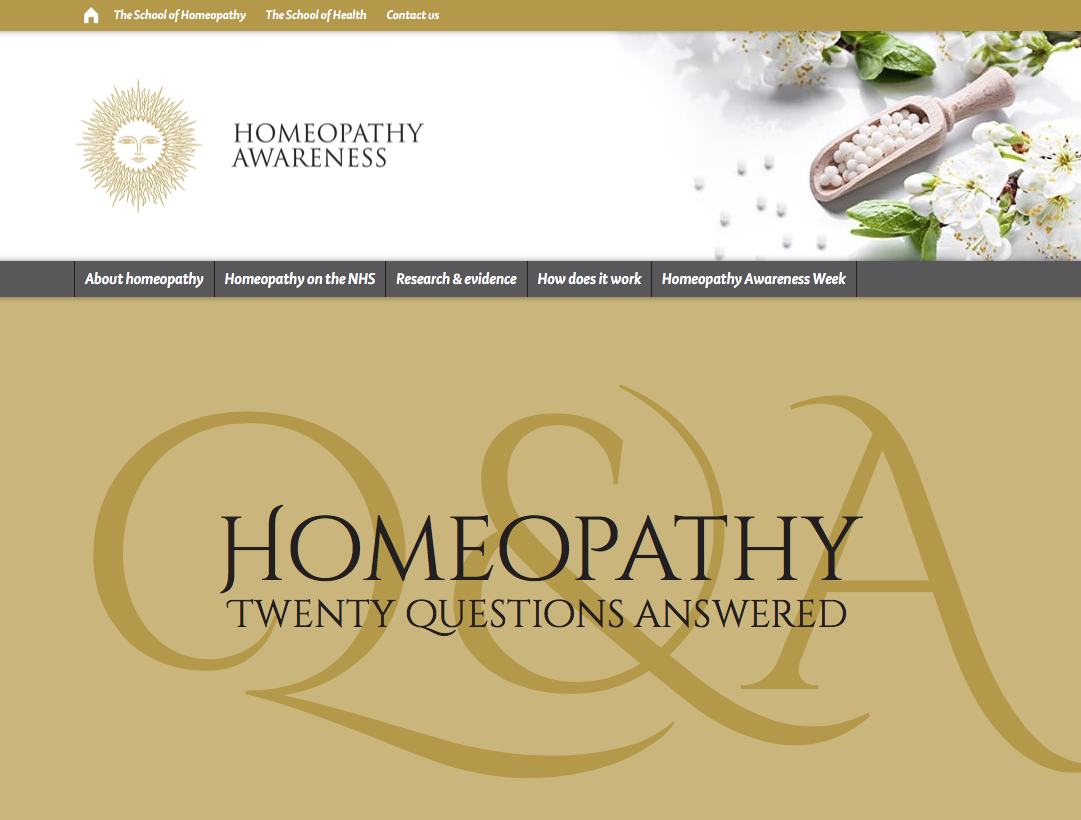 Join the VETs march
March4animals

Join the March in London with hundreds of other homeopaths and patients on Monday 16th April 2018 12.30pm.

Demonstration in support of Complementary & Alternative Medicine (CAM)
Meet 12.30pm Parliament Square Gardens, London
March starts at 1pm - Expected finish 3pm. All are welcome
British Association of Homeopathic Veterinary Surgeons
For more details please contact us at: www.bahvs.com

We hope to see you there!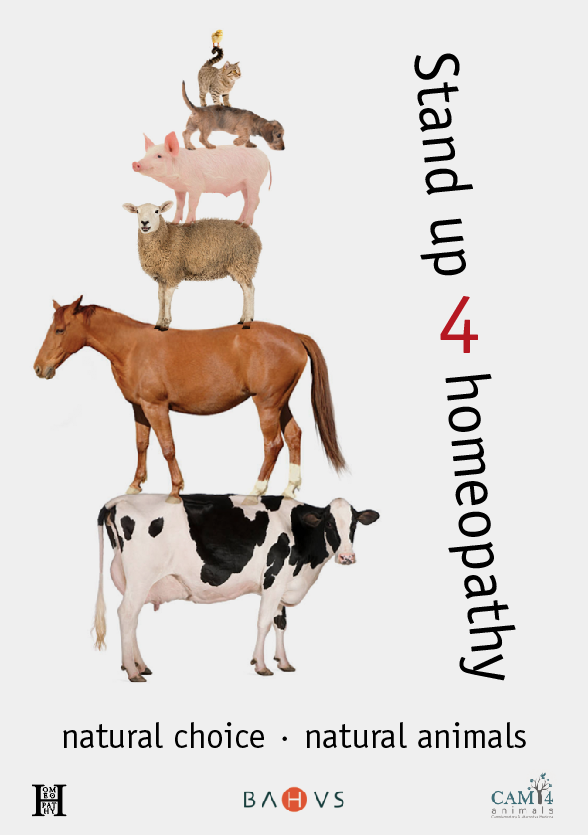 Just One Drop
Live stream the 90 min documentary about homeopathy.

Three live streams of the film. Followed by discussion.

As many of you might already have heard, in honor of World Homeopathy Awareness Week, Just one Drop is hosting a live stream events of the film in three continents/time zones: North America, UK/Europe, and Australia. Each stream will be followed by real time Q&A's with different panelists for each continent.

UK/Europe
Monday, April 9th
RSVP HERE
7pm UK (BST)
2pm EST

Moderator: Laurel Chiten (filmmaker)
Panelists: Rachel Roberts (CEO Homeopathy Research Institute)
Dr. Peter Fisher (MD/Homeopath to the Royal Family)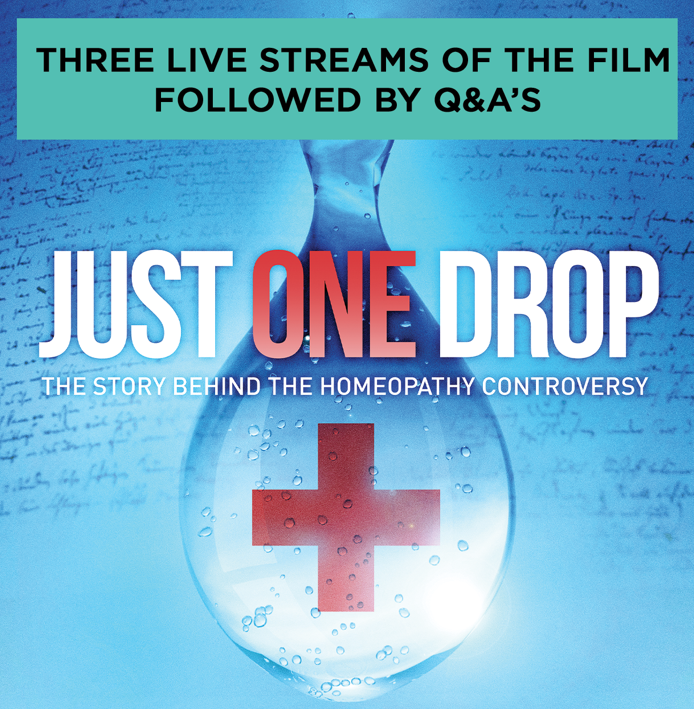 This is an opportunity for you to watch the film again, share it with your family and friends, and reach out beyond the homeopathic community. Encourage folks who could not make it to your events to watch the film and participate in the live chat/discussion. Set up screening parties! What better way to continue to spread the message of freedom of choice!

www.justonedropfilm.com/live-stream
Together we can make a difference in healthcare systems around the world!

Homeopathy Awareness Website
The School of Homeopathy's awareness website!
Many people today are confused about homeopathy. The School has created a new website in an attempt to address the need for better information, evidence and facts about homeopathy. The Homeopathy Awareness Week website covers four key areas: about homeopathy, homeopathy on the NHS, the evidence and research and how it works. This website uses the same information that is provided in it's booklet 'Homeopathy - 20 Questions Answered'. The School also sent one of these booklets to every MP and CCG in the UK.
www.homeopathyawareness.com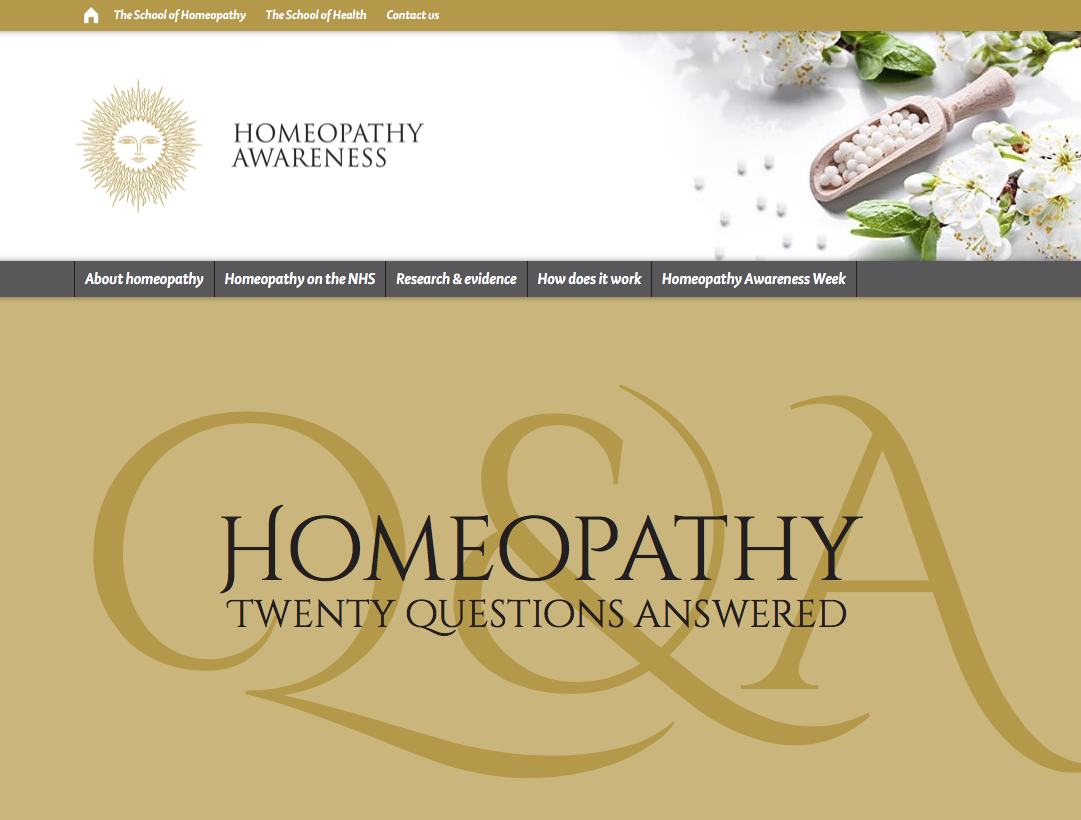 The annual Homeopathy Awareness Week campaign provides patients, supporters and practitioners of homeopathy with a platform from which they can join forces to inform the public of homeopathy's health benefits and educate those who may be unaware of what treatment involves, as well as to emphasise that patients around the UK have a choice in healthcare.
Mani Norland, Principal says, "One in eight people in the UK use homeopathy, it helps thousands of people every day, yet this system of safe and gentle natural medicine is often misunderstood and misrepresented." He continues, "In a recent survey of homeopaths, it was found that the four top issues they helped their patients with were: skin complaints, anxiety, female health issues and IBS/gut/digestive issues. The top four reasons people choose homeopathy are: they were referred by a friend or relative who had been helped themselves, they have tried everything else and nothing else worked, they had used homeopathy before, and they had serious side effects from conventional treatment or conventional treatment has not worked. These survey results and the information we have provided online on our new 'Homeopathy Awareness' website show the importance of 'Patient Voice, Patient Choice' in healthcare."
In a recent Homeopathy Awareness Week survey of homeopaths, it was found that the four top issues they helped their patients with were: skin complaints, anxiety, female health issues and IBS/gut/digestive issues. If you have not tried homeopathy, then why not give it a go, what have you got to lose?



Mani Norland, Principal