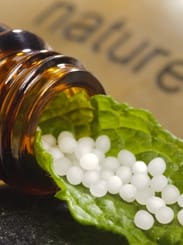 Homeopathy Awareness Week
Homeopathy Awareness Week kicks off on 10th April, and coincides with World Homeopathy Awareness Week and Dr Samuel Hahnemann's birthday - the founder of homeopathy. The School of Homeopathy is committed to raising the profile of homeopathy and natural healthcare and is passionate about Homeopathy Awareness Week. To celebrate health and homeopathy during Homeopathy Awareness Week 2020, the School is supporting this years initiatives:

www.homeopathyawareness.com
www.homeopathyawarenessweek.com
www.homeopathyawarenessweek.co.uk
With everyone's eyes on COVID-19, it made sense to focus Homeopathy Awareness Week on fear and anxiety as that seems to be sweeping the UK. Homeopathy has long been known to support an individual's health, and we are planning to share homeopathy's potential during Homeopathy Awareness Week.

On the 4Homeopathy social media channels, 4H will have a topic each day featured on their Facebook page:
www.facebook.com/pg/4Homeopathy/posts/

Friday 10th April - Fear and anxiety
Saturday 11th April - Coughs
Sunday 12th - Viral flu symptoms
Monday 13th - Respiratory issues
Tuesday 14th - Insomnia
Wednesday 15th - Family health
Thursday 16th - General wellbeing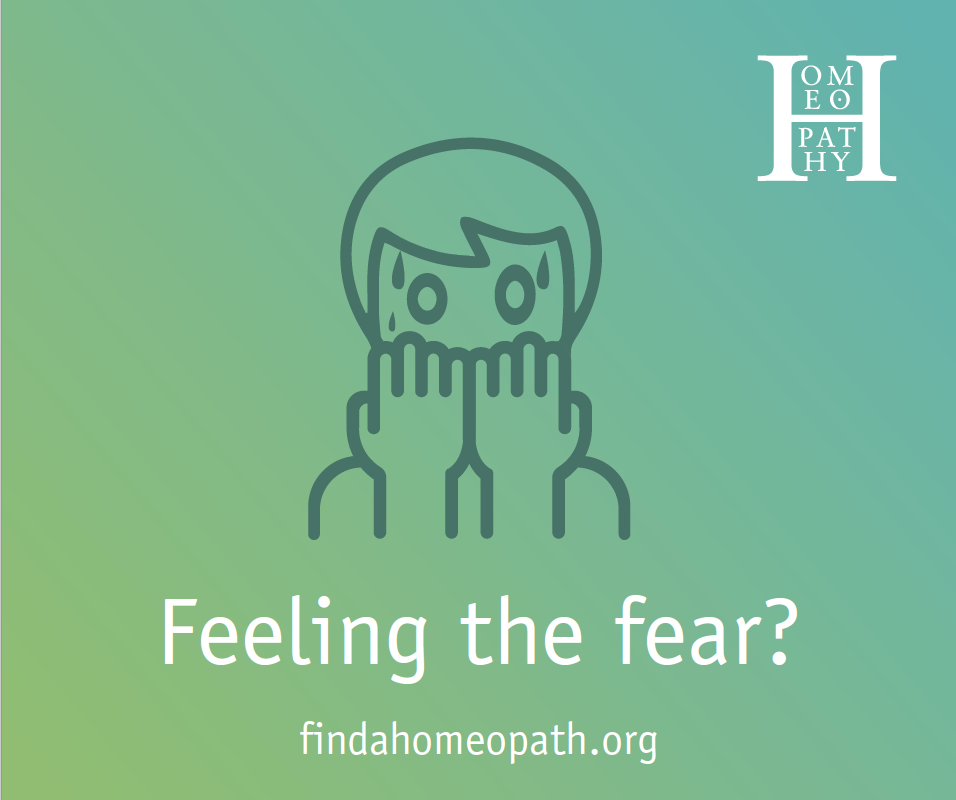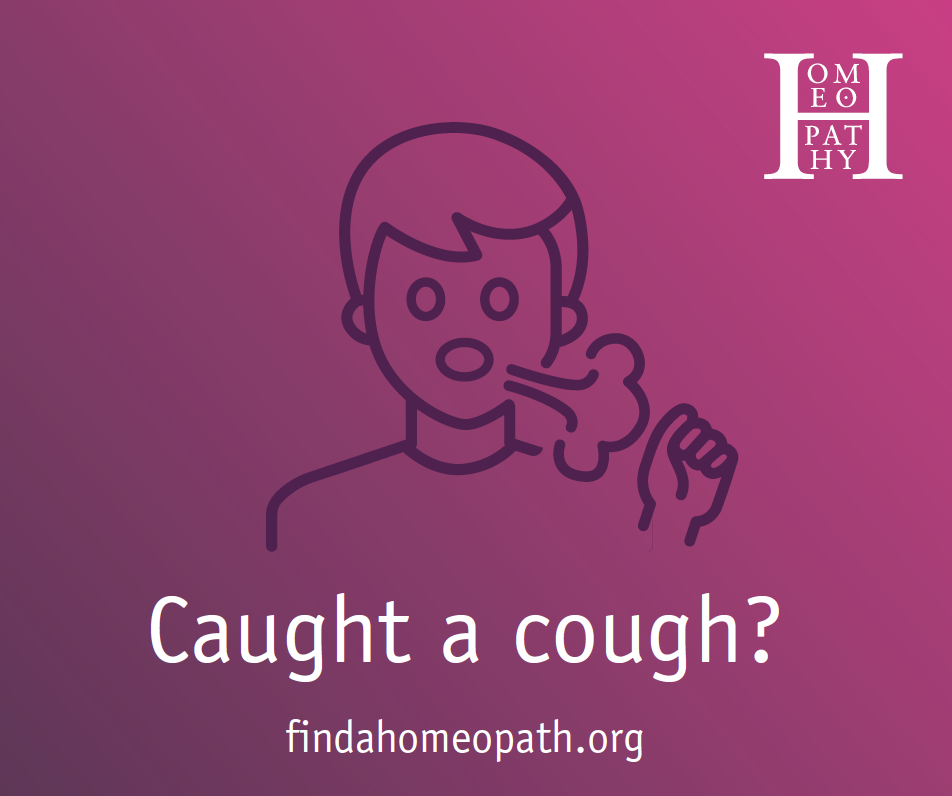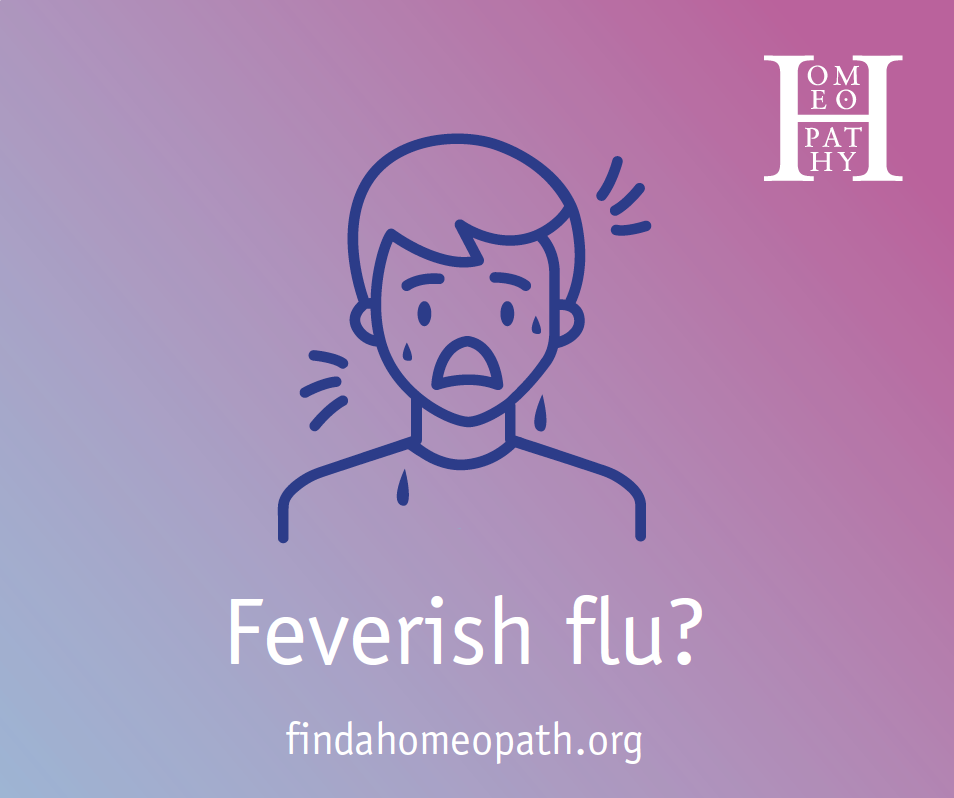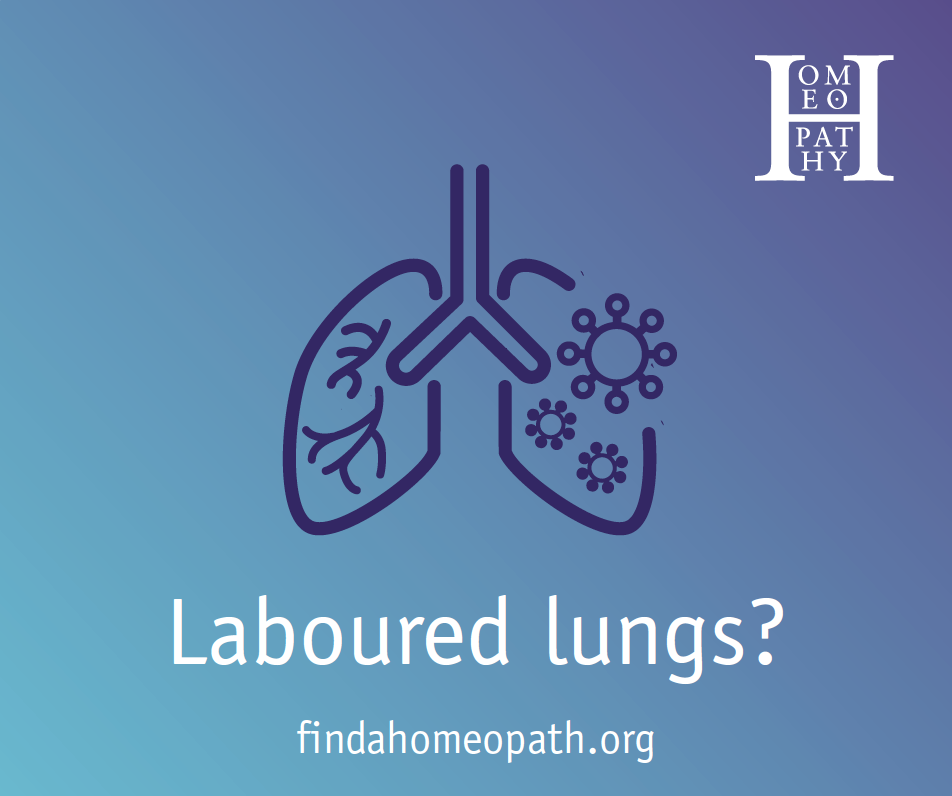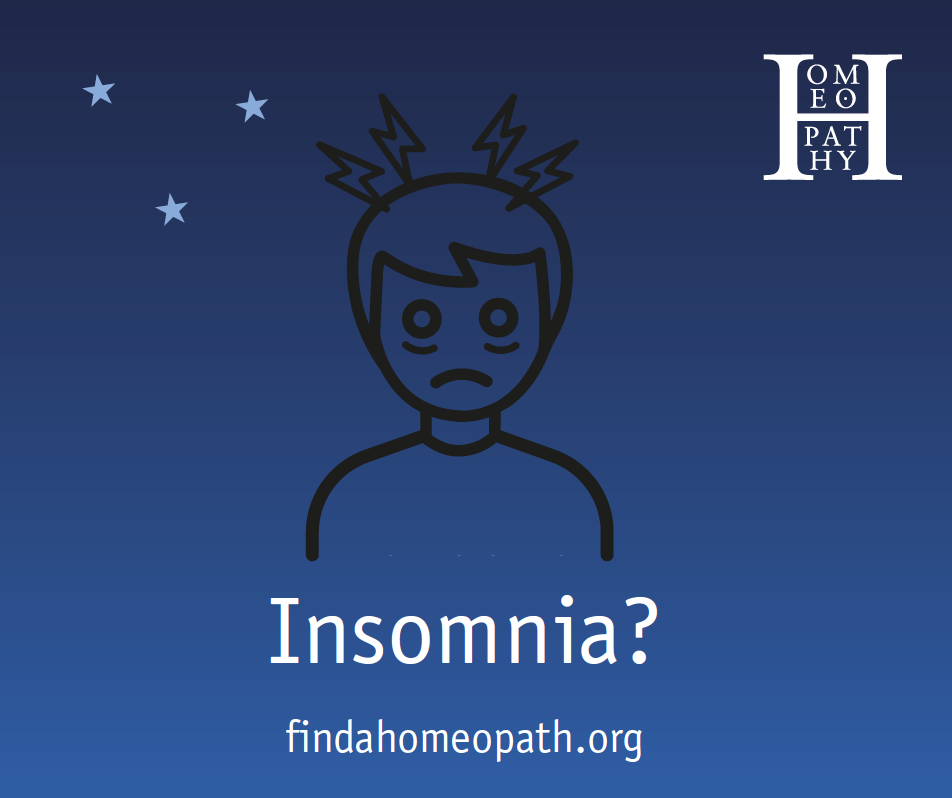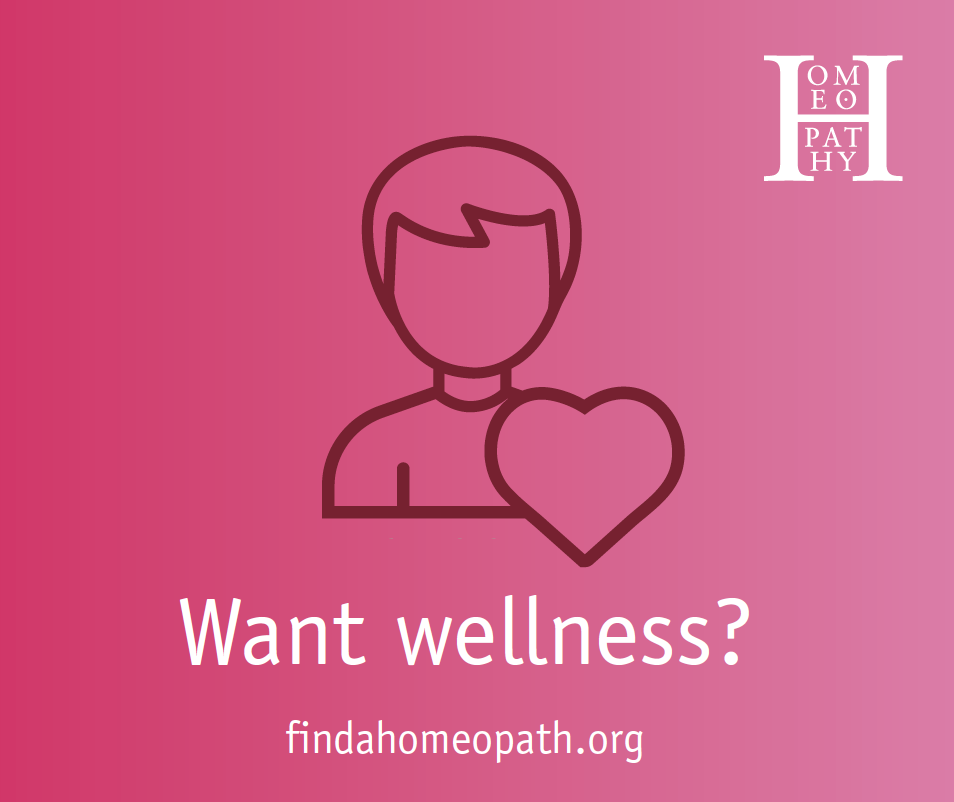 #TryHomeopathy
Themed around the slogan #TryHomeopathy the campaign will raise awareness of the benefits of homeopathy and encourage the public to try it for themselves.
www.findahomeopath.org
Find out more about homeopathy
Many people today are confused about homeopathy. The School has a website that addresses the need for better information, evidence and facts about homeopathy. The Homeopathy Awareness Week website covers four key areas: About Homeopathy, Research & Evidence, How does it Work, and Homeopathy in Practice.
www.homeopathyawareness.com

Homeopathy Awareness Week 2019
The Cost of Health
The School of Homeopathy is actively involved with 4Homeopathy, Mani Norland (Principal) is vice chair. 4Homeopathy, working with a major marketing agency to help spread the message, have commissioned a survey, 'The Cost of Health' exploring how much people spend on medicines, fitness and well-being.
Click the link below to take the survey:
Cost of Health survey
Celebrities try homeopathy
To help promote the idea of #TryHomeoathy The School of Homeopathy has commissioned and published an article looking at the celebrities that use and support homeopathy:
From Beckham to Blanchett, #TryHomeopathy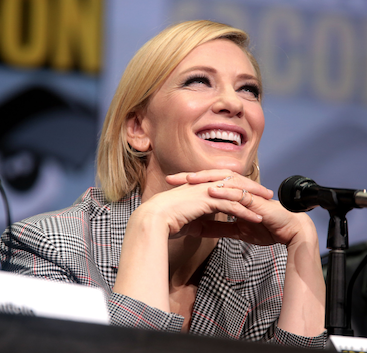 Photo by Gage Skidmore
Homeopathy Awareness Week 2018
Make a movie
Share your homeopathy story
#HomeopathyWorksForMe
For Homeopathy Awareness Week 2018 we invited people to share their homeopathy story – make a movie and spread the word!

The project is ongoing but was started in 2018 to celebrating Hahnemann's birthday and Homeopathy Awareness Week.
School of Homeopathy students got involved and made movies to help inspire new patients and let people know about the benefits of homeopathy and natural health. These movies and others were shared on the Homeopathy Worked for Me FaceBook page. Below is one of the 5 posters that fronted the campaign.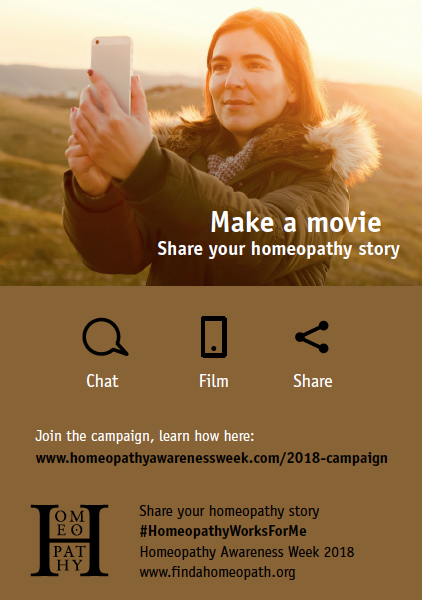 VETs march
March4animals. On Monday 16th April 2018 at 12.30pm hundreds of homeopaths and patients joined together outside the Houses of Parliament to march in London in support of homeopathy and natural health for animals. The march was led by the British Association of Homeopathic Veterinary Surgeons. For more details go to: www.bahvs.com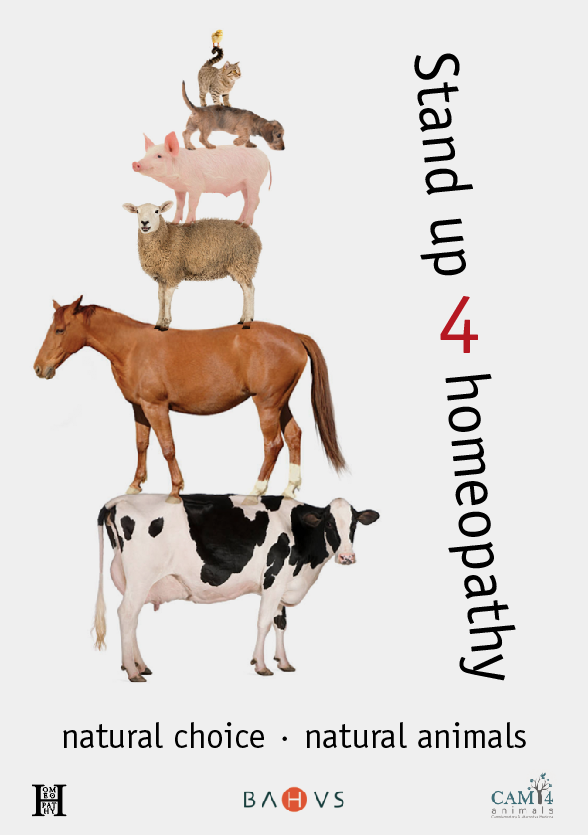 Just One Drop
Live stream the 90 min documentary about homeopathy.
Just one Drop hosting three live stream events of the film in three continents/time zones: North America, UK/Europe, and Australia. Each stream was followed by real time Q&A's with different panellists: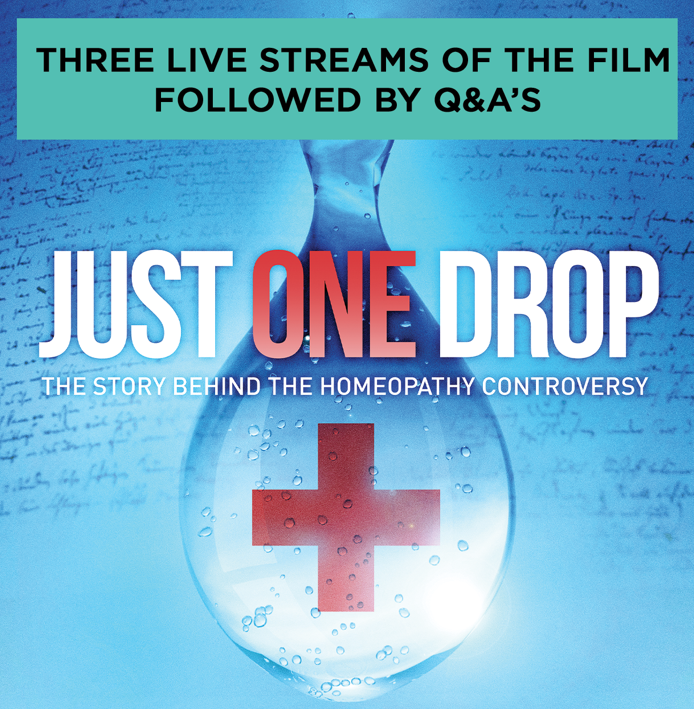 In a recent Homeopathy Awareness Week survey of homeopaths, it was found that the four top issues they helped their patients with were: skin complaints, anxiety, female health issues and IBS/gut/digestive issues. If you have not tried homeopathy, then why not give it a go, what have you got to lose?



Mani Norland, Principal