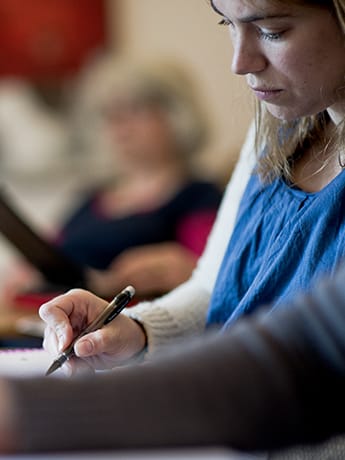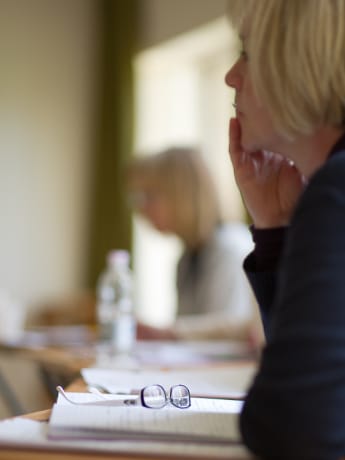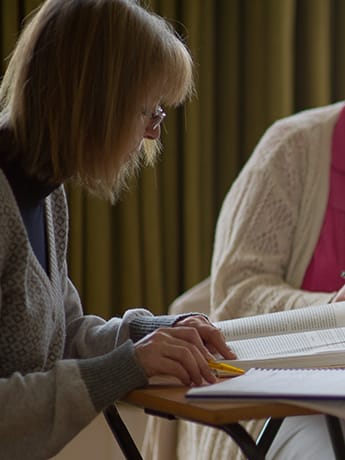 Campaigns
School of Homeopathy proudly supports and funds campaigns to positively promote homeopathy.
The School (via the Homeopathy Course providers Forum) was one of the founding members of the 4Homeopathy group formed in 2011 and makes annual donations of a few thousand pounds. 4Homeopathy brings together eleven of the UK's largest membership bodies to work together for the good of homeopathy. Collectively we are making great progress and have launched lots of significant projects over the years. Many of our main achievements are detailed below (in date order):


World premier of Just One Drop - a film about homeopathy
On the 6th April 2017 4H hosted a red carpet VIP event and the world premier of Just One Drop a documentary about homeopathy. The event took place in London's Soho at the prestigious Curzon Soho Cinema. Celebrities, media, MPs and healthcare leaders watch the movie and engaged in a Q&A discussion about UK homeopathy after the movie. The premier was perfectly timed to create a buzz just before World Heath Day on the 7th April and Homeopathy Awareness Week on the 10th April.

After the premier 4H continued to promote the movie and it went on to have many public screenings up and down the country. In the future the movie will be available to stream online.


Homeopathy Awareness Week websites
In 2017 4H launched three new website initiatives to help raise awareness of homeopathy during the week and beyond. New web pages were added to the Find a Homoeopath website and two new websites were developed and launched. www.homeopathyawarenessweek.com is a new campaign website that will be updated each year with the latest campaign news for the Awareness Week - this year it features details of the Just One Drop movie premier and celebrity support from our ambassador xxxxxx. Plus it is packed full of good information about homeopathy and how to find a homeopath. www.homeopathyawarenessweek.co.uk is a new website that features The Snooks, the colour little characters that simply explain what homeopathy is 3 fun animations and also in growing communication materials. People can upload photographs and comments on the website sharing how 'homeopathy works for me'.

The Snooks Facebook campaign
In 2017 4H launched a new Facebook page to host a Snooks campaign. This lively page hosts the The Snooks, the animations and a whole host of Snooks related imagery and comments. The website continues the sue of the 'homeopathy works for me' campaign message 4H use. It is a fun and interactive page where homeopaths and the public can upload movie clips, photographs and comments of how 'homeopathy has works for me'.


Patient movies
4H created a set of short films of patients talking about how homeopathy helped them. These movies were professional shot in a studio. 6 patients shared their stories. The movies form part of the 'homeopathy works for me' campaign. They are hosted on the 4H YouTube channel and have been widely shared across organisations websites, social media and by the public.

Homeopaths survey
In 2017 the homeopathic community took part in one of the largest surveys of its kind. Each of the four main registering bodies was involved. Homeopaths where asked about their practices - how many patients they see, for how long, with what ailments, using which treatments etc. These results were compiled and used to better inform the profession and to create strong homeopathy focused key messages and stats that were shared online and with the media and can be used for many years to come.

Campaign pack - sharing the knowledge
4H wanted to help other organisations in homeopathy in other countries. We created a campaign pack and website that is available to homeopathic organisations in other countries to help them combat the misinformation that is spread about homeopathy. This pack contains media strategy, media tools, campaign strategy, campaign ideas, communication designs and a website template. The tool kit of low cost materials was presented at the International Council of Homeopaths and the European Central Council of Homeopaths members meeting in Greece in 2017.

4H China, Hong Kong and Macau
In 2016 homeopathic organisations in Hong Kong came on board licensing the brand and dubbing the Snooks animations in to Mandarin and Cantonese. 4H China was born!

4H Australia
In 2017 homeopathic organisations in Australia joined forces and launched 4H Australia. They took on the H logo and launched it across the profession in Australia with the brandbook and a Find A Homeopath website.

Homeopathy Awareness Week



In 2016, for the first time in the UK, Homeopathy Awareness Week (HAW) was celebrated from 10-16 April. The dates were changed from mid June to April so that HAW coincided with the anniversary of Samuel Hahnemann's birthday and World Homeopathy Awareness Week. Each registered homeopath in the UK received a pack with letter outlining the items below that also included an A3 celebrity poster of Arlene Phillips and a guide on how to improve a website so that it ranks more highly in major search engines such as Google.

Neal's Yard

This year we were delighted to have Neal's Yard join in with the HAW campaign with financial support and by putting up posters instore and handing out fliers to customers. Mani Norland created posters and fliers for Neal's Yard that emphasized the positive benefits of homeopathy and promoted the findahomeopath website. 4H thank Neal's Yard for their generous contribution towards printing the costs and supporting this year's HAW campaign through their 50+ stores.

The homeopathy app


4H has specially commissioned an app for mobiles and tablets, which provides the public with an easy way to find a registered homeopath in their area, as well as accessing general information about homeopathy. The app also includes a simple remedy finder for mild, self-limiting conditions, and a brief description of commonly-used homeopathic medicines, plus a list of outlets which stock homeopathic medicines. Most important of all, this app is available for free! Please help to spread the word about homeopathy by downloading the app yourself, and encouraging your family and friends to do the same. This app has the potential to become a valuable resource for all of us. The app can be freely downloaded from the Apple App Store or Android Play.
The homeopathy hub

The Homeopathy Hub is a website developed by 4Homeopathy which can be found by going to www.4homeopathy.org. The purpose of this site is to help protect patient choice, ensure the ongoing provision of existing homeopathy services, and to inform the decision makers in healthcare delivery about the many benefits of homeopathy. All the tools needed for the campaign to secure a healthy future for our profession, are now in one, easily accessible place; the Homeopathy Hub.
Take Action

Ten thousand 'Take Action' fliers were sent out with Homeopathic Pharmacy orders informing people that about the sceptic campaign to try and remove homeopathic medicines from the NHS. The flier asks people to stand up for patient rights and help homeopathy stay on the NHS by joining the campaign and pointing them to the Homeopathy Hub website www.4homeopathy.org.
Find a Homeopath - An enhanced listing for free!

All registered homeopaths belonging to a membership association represented on 4H already have a free practice listing on the Find a Homeopath website. In 2016 for HAW and the month of April homeopaths could enhance their practitioner profile by adding a picture and text to their listing. By enhancing listings practitioners raise their public profile, and increase the new homeopathy app's online presence, so they help to raise the overall profile of homeopathy as well.
Social Media Campaign

Arlene Phillips talks about her first, highly impressionable encounter with homeopathy in a new video which was filmed as she prepared for the National Television Awards event. The video was released during HAW and went far and wide using Facebook, Twitter and YouTube. Once again we need you to help us to spread the word and promote homeopathy by sharing this video and the other videos on the find a homeopath YouTube channel www.youtube.com/user/FindaHomeopath/.
Online ads

This year for the first time ever we tried online adverting during HAW, using Facebook, Google and banner ads to carry the messages. The Google Adwords were very successful, the activity generated 3,358 sessions during the campaign, and the average session duration was an incredible 2 minutes and 3 seconds. The number of goals that this activity generated was extremely strong. 1,783 users typed in their postcodes and searched for their local practitioner after clicking on a Google Adwords advert. This is a 53.10% conversion rate, which is astounding. The whole campaign achieved a very strong amount of social engagement, and the additional page likes on Facebook means that more people will see the organic Facebook posts in the future.
Living Homeopathy


4H supported the Homeopathic Course Providers Forum (HCPF) Living Homeopathy campaign. Ten movies of homeopaths in their clinical settings talking about what it is like to be a homeopath. These short movies help to promote homeopathy to the public and prospective students. They live on the 4H YouTube channel but anyone can embed them on their website www.youtube.com/user/FindaHomeopath/. If you haven't seen them, you should take a look!
Celebrity campaign – 4th year
Arlene Phillips CBE, choreographer, Strictly Come Dancing star and former dancer, celebrated homeopathy on the red carpet in January 2016 for a night at the National Television Awards wearing a 'living dress' decorated with real flowers that are all used for homeopathic remedies, including Clematis, Hydrangea and others. Arlene, a former judge on Strictly Come Dancing, is still very active as a choreographer, and she considers that homeopathy has helped her to maintain a generally good level of health in a profession which is very physically demanding. The dress was the inspiration of award-winning florist (five consecutive RHS Gold Medals and four Best in Show awards from the RHS Chelsea Flower Show) Joseph Massie. Watch Arlene Phillips talking about her 'living dress'.
Consumer Research Project
The 4Homeopathy group commissioned Manchester-based market research company Mustard, who surveyed 1600 people from throughout the UK and then ran a series of workshops to further develop understanding. The research revealed that 79 per cent of the UK population are open to homeopathy. Once the findings from the consumer research had undergone final analysis, all the ideas generated from the 4Homeopathy One Day Event in March (see below) will be reviewed in-line with the results. 4Homeopathy will use this highly valuable information to create specifically targeted campaigns to build greater awareness about homeopathy that will benefit all practitioners.
Our Profession, Our brand - workshop day
UK homeopathy unites to plan for the future. 150 people, 100+ ideas, 12 projects, 11 organisations, 1 great day. On Saturday 7 March 2015 one hundred and fifty homeopaths and students gathered in London for a unique event to help shape the future of the profession. Over the course of the day over 100 ideas were collected and by close 12 key projects had been shared and agreed upon. For the first time in the history of UK homeopathy, every sector of the profession was assembled at one event, unified by a common goal – to plan for the future.
Education videos - The Snooks
The health benefits of homeopathy are now being championed a by a new group of supporters, the Snooks. These colourful cartoon characters appear in three short animated films aimed at providing the general public with basic information about the complementary therapy. The 40-second films were created in partnership with director/animator Sam Norland, (Mani's brother) who has previously worked for such notable clients as the V&A, Virgin Media, Nissan and Hat Trick Productions. Launched in 2014 the films deliver three simple messages: About homeopathy, The benefits of homeopathy and What is it like to see a homeopath: Watch The Snooks.
Celebrity campaign – 3rd year

British actress Michelle Collins, best known for her roles in EastEnders and Coronation Street, has been chosen as the ambassador for the 2014 'Homeopathy Works for Me' campaign. Michelle is a long-term advocate of homeopathy for her own personal healthcare and that of her daughter, Maia. Brand new images of Michelle are unveiled, showing her decorated with flowers, some used in everyday homeopathic remedies, to reflect that homeopathy is a natural choice for healthcare. The campaign reached an audience of approximately 300-400 million people. Watch Michelle Collins being embellished with flowers.

Patient Testimonials

We are gathering testimonials of how homeopathy has helped to improve peoples' lives and well-being. Stories are added to a database of patient testimonials which are published on the 'Find a Homeopath' website. These help others with a similar problem, who, whilst searching for information online, will read the testimonial and see that homeopathy may be able to benefit them as well. You can help by sharing your story:
www.findahomeopath.org.uk/HaveYourSay

Chief Medical Officer

The group engaged with the Chief Medical Officer Dame Sally Davies about her out of place inflammatory remarks about homeopathy. Due to this engagement a meeting was held with the CMO's deputy to discuss the use and evidence for homeopathy.

Social Media : Facebook , YouTube & Twitter

A new social media initiative using the strap line Homeopathy Worked For Me was launched to give patients a voice and share positive stories about homeopathy.

Celebrity campaign – 2nd year

Famous Female Faces Come Together To Launch 'Homeopathy Works For Me' Campaign. A campaign to raise awareness of homeopathy and to promote its health benefits to the public was launched in 2013 with the release of a series of photographs of well-known female faces. TV personality Charlotte Jackson, former model Jo Wood, Team GB's Louise Hazel, actress Alice Barlow, BBC Three presenter Stacey Dooley, radio presenter Janey Lee Grace and model Amal Fashanu have all been 'painted' and photographed to show their support of homeopathy. The campaign reached an audience of approximately 4 million people. Watch the celebrities talking about this campaign.
Mani Norland, Principal of the School of Homeopathy says "It is wonderful to have the support of celebrities in the positive promotion of homeopathy. None of the celebrities involved were paid to take part in this campaign - they did it because homeopathy has helped them and they wish to raise awareness. We are incredibly grateful for their support!" he continues "We love homeopathy, it's what we do! And we understand the importance of spreading the word about how effective homeopathy is. We want to help more people discover the benefits of this natural healing system. That's why we've worked on these campaigns, designed to do just that."

Leading voice in homeopathy

Rajan Sankaran, one of the worlds leading homeopaths, was filmed for a set of educational videos aimed at the general public. These movies were posted on YouTube and the Find a Homeopath website.
www.findahomeopath.org.uk/WhatIsHomeopathy/Movies

Champions of Homeopathy

The School of Homeopathy celebrated UK homeopathy awareness week (14-21st June 2013) with the release of some new videos from worlds leading homeopaths Misha Norland, Jeremy Sherr and David Mundy. Each practitioner champions homeopathy giving sound reasons why critics should think again.
www.youtube.com/user/SchoolofHomeopathy/videos

Find a Homeopath website re-brand

The Find a Homeopath website was re-branded by Mani Norland to fit the new logo and style of the 'Homeopathy' brand.

Brandbook

The campaign reached its crescendo for Homeopathy Awareness Week in June 2013. Every registered homeopath in the UK received a promotional pack for this event, including a copy of the brand book with details about the new logo for homeopathy, brand values and posters, leaflets and stickers to use in their clinic. Registered homeopaths are invited to use the new logo as a sign-off on their stationary, joining the homeopathic profession together as a whole.

Logo for homeopathy

There is a plethora of information on homeopathy provided , some excellent and others questionable. This can cause difficulty for consumers/patients to understand which information is reliable and which practitioners are registered. 4Homeopathy commissioned Pentagram, a leading branding agency, to develop a logo which can be used by homeopaths to bring the homeopathic community together under one mark. The logo was launched in early 2013 alongside a PR Campaign to promote homeopathy, and will be accompanied by communications material.

Science and Technology website

A unique website was launched in Sept 2012 providing clear, concise and verifiable information that questions the validity of the House of Commons Science and Technology (S&T) committee's 'evidence check' report on homeopathy. For journalists and public alike this website offers an opportunity to fully understand the nature of this controversial report and to reach a more balanced conclusion. This website was designed by Mani Norland.
www.homeopathyevidencecheck.org

Medicine & Health Regulatory Authority: Medicine Act Revision

A successful 4Homeopathy campaign alerted MPs and decision makers to our concerns about planned changes in legislation leading to severely reduced access to unlicensed homeopathic medicines. Following the campaign, at a face-to-face meeting, we received verbal assurances from health ministers that access would not be affected by the new Human Medicines Regulations 2012 coming into force in August 2012. We are continuing to monitor this situation.

Scottish Parliament reception

On the 14th March 2012 a reception took place in the Scottish Parliament due to the good work of many homeopathic organisations and individuals. A leading homeopathic veterinary surgeon, Geoff Johnson, gave a presentation – "Cleaning up the food chain; the role homeopathy could play" – stressing the use of homeopathy in a veterinary setting and the growing evidence base for homeopathy from research with animal patients. The BHA funded this event and worked hand in hand with colleagues across the sector to make it a reality.

Find a Homeopath

A new website providing the public with a searchable database of all registered UK homeopaths was launched in Feb 2012. It offers useful information about homeopathy, what to expect from a consultation, and information on each registering organisation. This website was designed by Mani Norland, from the School of Homeopathy.

Advertising Standards Authority

4homeopathy shares information. On behalf of the homeopathic community, we have challenged key tenets of the approach taken by the ASA and Committee of Advertising Practice (CAP). 4homeopathy continues to work towards a satisfactory resolution to ongoing disputes in this area. Members in significant numbers across the board wrote to their MPs, using guidelines we provided to help identify the issues of concern.
Homeopathy finds a voice

The School of Homeopathy and the Homeopathy Action Trust filmed 8 media trained individuals on topics of interest to the public, patients, and those undecided about homeopathy – to view these, visit: www.youtube.com/user/SchoolofHomeopathy
The Faculty of Homeopathy also put up a YouTube channel presenting videos of practitioners speaking about why they use homeopathy: www.youtube.com/user/facultyofhomeopathy

Homeopathy Works For Me

This central message for UK homeopathy has been agreed upon and is being used across several different projects creating unity in the media. Homeopathy Works for Me has been used many times in the UK across different campaigns by different organisations so it was a strong message to continue with and adapt as an official campaign line.

Media Training

The School of Homeopathy paid for a group of 8 spokespeople across registers and expertise to be trained extensively and who are now better prepared for media interviews. Use of the toolkit is an essential prerequisite for those engaging with the media and the arguments have been road tested by experts.

Celebrity Campaign – 1st Year

Mooted by various organisations over a number of years, the British Homeopathic Association (BHA) managed to put financial structures in place to make this happen. Launched during Homeopathy Awareness Week in June 2012, the campaign was widely publicised and appeared in a number of journals. The campaign reached an audience of approximately 3 million people.

Patient database

We have a growing database of patients who are willing to speak about their experiences of homeopathy. Nothing is more powerful than hearing patients tell their accounts of how homeopathy helped them. All organisations have asked their membership to help recruit patients and these are continuously being added to the database. This is a time consuming task but essential to help spread the word of homeopathy. We need patients who are willing to speak out – if you want to help please contact us.

Coordinated media strategy

Since the 4 Homeopathy Group has been coordinating press responses negative coverage of homeopathy has been significantly reduced. Messages to the press are far more aligned. It is still hard to place positive media stories in the national newspapers but we are making slow progress.

Key messages for homeopathy

Four key messages have been developed that are reinforced through communication and press to ensure all organisations repeat the same strong ideas whenever possible:
Homeopathy works,
There is overwhelming evidence,
Millions use it, and
Homeopathy is cost effective.

Media Toolkit

A foundation stone for any proactive or reactive media work. We have built a database to hold our positive statements, responses to often-used arguments, and facts to help reinforce our statements. The toolkit is being revised regularly to add relevant facts and arguments that emerge. A compact version was circulated to all homeopaths.

Media code

The 4Homeopathy Group developed a new media code circulated this to every homeopath in the UK ensuring the profession had the same guidelines to follow.
Positioning statement
Using research analysis and workshop sessions, the 4Homeopathy Group worked with a PR agency to draft a new a positioning statement for homeopathy that would be used to inform future projects and campaigns.
Research
One of the first projects initiated by the group was to research the media approach on reporting homeopathy and why homeopathy is represented in such a biased manner.
Homeopathic Organisations
Alliance of Registered Homeopaths
British Homeopathic Association
British Association of Homoeopathic Manufacturers
British Association of Homeopathic Veterinary Surgeons
The Faculty of Homoeopathy
Friends of The Royal London Hospital for Integrated Medicine
Homeopathy Action Trust
Homeopathy Course Providers Forum (School of Homeopathy)
Homeopathic Medical Association
Homeopathy Research Institute
The Society of Homeopaths
Thank you for striving to provide such a streamlined, high quality and heartfelt learning experience, it stands out above and beyond, I actually feel lucky and proud to have studied at the School of Homeopathy. I also thank you for everything you have done and are doing to bolster the wider homeopathic community with such positive and supportive tools so that we can respond constructively and positively to the mainstream or to those who wish to be informed or learn more about homeopathy. Thank



Tony Fox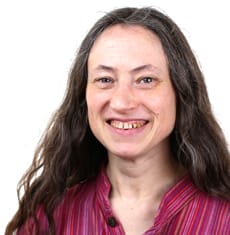 What has touched me so much is the genuine care for homeopathy itself, by the School's direct and painstaking work to look after, promote and nourish the profession. This is no small thing, very special, and much appreciated.



Amanda Biggs, Graduate