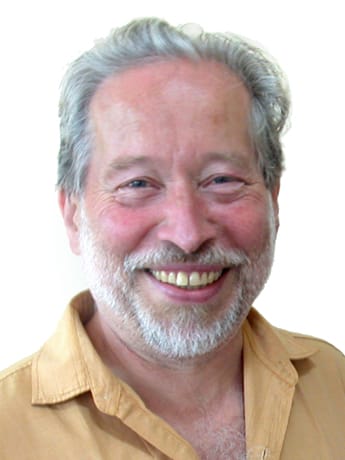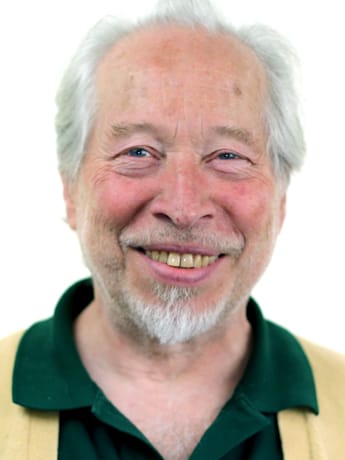 Founder Misha Norland

The School's Founder, Misha Norland (13/6/1943 - 27/11/2021) was a Fellow and a founding member of The Society of Homeopaths and was the first editor of its journal. A practitioner for over 40 years, he was Head of Homeopathic Research at the first UK homeopathic college. Internationally respected for his teaching and practice skills, he influenced and taught many of the world's leading homeopaths. As well as establishing the School of Homeopathy in the UK in 1981 (the longest running School in the UK). He developed the distance learning course established in 1987 and also helped develop partner School's in New York (no longer running), Tokyo and Hong Kong & China.
He was well loved for his deep philosophical and spiritual insights, his teaching of materia medica. Misha loved to blend old and new ideas, and to weave information together in an inspiring and memorable way.
He made many contributions to journals, conferences and new materia medica, proving over thirty new remedies. He was the author of four books:
Signatures, Miasms, AIDS
The Four Elements
Get Well Soon
A Celebration of Provings
Misha's was instrumental in the development of homeopathy in the UK and internationally. Over his lifetime he helped thousands of patients and students and was well loved by the homeopathic community. His amazing contribution to homeopathy lives on through the School, not only in all his writings and courses, but also through the huge library of carefully edited audio and movie lectures - the latest fo which were recorded in 2021.
"That heart may sing and soul be healed;
that mind may know and spirit be revealed!"
Misha Norland
Read: Misha Norland complete biography
Leave a message, a memory, a poem, or picture on the Celebrating Misha page on Facebook.
Meeting HRH
Misha meeting His Royal Highness The Prince of Wales (now His Majesty, King Charles III) at Highgrove in July 2017, along with other faculty members Mani Norland, David Munday and Janet Snowdon.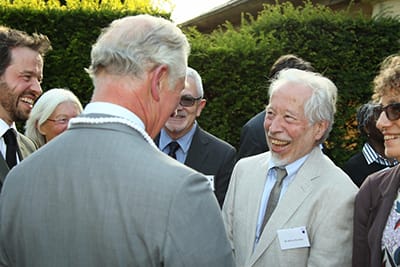 Poem by Misha


Pilgrims
As pilgrims let's uncover
fiercest beauty, and notice
God in dandelion and buttercup.
Let's aspire to describe a rose
unfolding in our heart. Let's sense
the movement of day-blind stars
making eternal journeys in the dark.
And when we die, let's know
we are as snowflakes
melting in the sun.
Since Misha's teens, he has found poems to be an effective way of 'listening' to himself, resolving inner conflicts, refining his thinking, and of revealing ideas, in the manner of letters to himself. Read more poems by Misha's Norland:
Pilgrims, Prayers and Mumbai-cart-man
Womb, Loved-delius and Untamed-evening
Green Goddess, Martins and Lotus-vision
Roar, Arranging flowers and It is you
Platinum, Wishing well and Loves instinct
Olivier Messiaen, Starlings and Mozart baby
Freedom, Song of bliss, Grey is the sky
Now knowing this, Mother, A legacy
Paintings, Fallen in the field and Severance rehearsal
Evolution, Devil, Transgression
Wishes, Connection, Frogs and Fireflys
From our Patrons
Misha was one of the finest, most affectionate and one of the most amazing beings I have met. Our 35 year old 'love story' has been the greatest support in my life. He had a very very large heart, and a very open beautiful smile. He had space for everyone and touched the lives of all those he met. His very presence brought harmony. His work in Homeopathy is very valuable. His house in Devon was a haven for me as it was for many others. His genuine hospitality and openness brought many to his door. Our travels together have been delightful and we have shared everything form the mundane to the spiritual. I will miss him deeply.
Rajan Sankran

Misha was a good friend and teacher to all of us. But he was more than that. Misha was our father, our grandfather, our beacon. Misha was the last bridge between the old and new eras of homoeopathy, yet always a pioneer. Misha was the founder of our schools. Misha was the face of peace and tranquility, the heart of love and poetry, the mind of metaphor. Misha was a warm glass of mulled wine on a chilly autumn evening, a walk with the dog in an English field, a late-night chat, an early morning meditation. Misha launched new provings to light our way, flew the seas of philosophy, wrote magnificent books and poems. Misha is and will always be unique to us all. He filled our profession with light, thought and love for so many years. Now he leaves a great gap and a giant shoulder to stand on. We love you Misha, we thank you for being. Because being is what you were best at.
Jeremy Sherr
We lost a stepping stone and mostly a beautiful soul.
I'm sure he will be a perfect healer for the angels.
Massimo Mangialavori
Misha's legacy is immense, his footprints carved in stone in a myriad homeopathic nooks and crannies. He left a wealth of riches for every student, every homeopath, for every school - and so he will be remembered with the greatest of ease. Above all he left his sons to carry on his healing traditions.
Miranda Castro

Misha's legacy is immense, his footprints carved in stone in a myriad homeopathic nooks and crannies. He left a wealth of riches for every student, every homeopath, for every school - and so he will be remembered with the greatest of ease. Above all he left his sons to carry on his healing traditions.



Miranda Castro
Misha was our father, our grandfather, our beacon. Misha was the last bridge between the old and new eras of homoeopathy, yet always a pioneer. Misha was the founder of our schools. Misha was the face of peace and tranquility, the heart of love and poetry, the mind of metaphor.



Jeremy Sherr
Misha had a magical way of bringing joy every time he walked into the classroom. No one who met him could forget his smile. And I'll never forget the advice and the lessons he taught me. His wisdom will forever guide me in my homeopathic practice. Misha was a man who set a lasting impression on everyone he met. His deep laugh and kind eyes warmed the room and brought life into the most boring subjects in the class. He was a great teacher and a dependable friend.



Farokh Masters
Dear Misha, Dear old friend, So vital So full of Love, So curious, So good friendship, So loyal. Thanks for being in my life since 1984. 36 years. We connect sure in the next realm.



Alize Timmerman