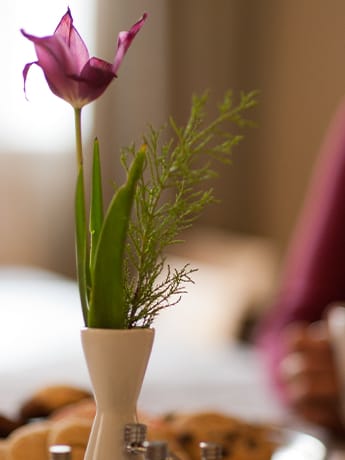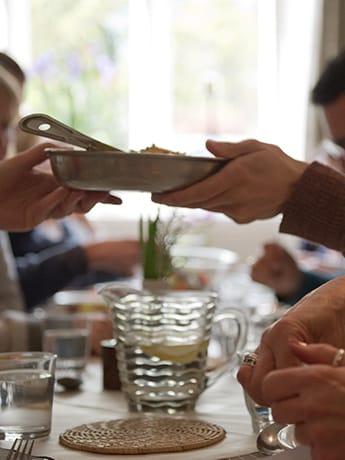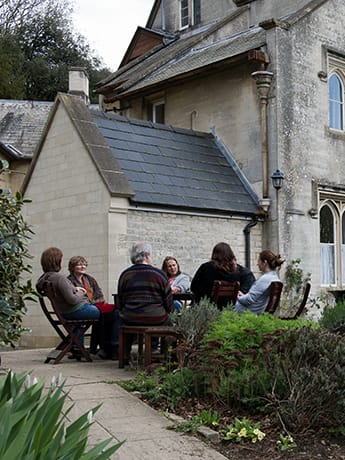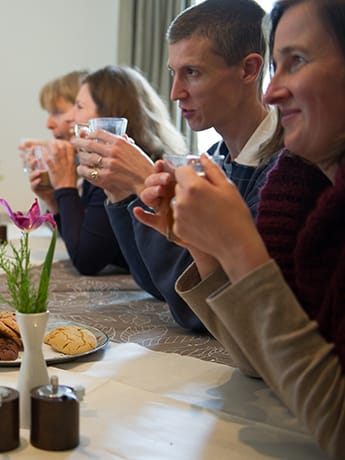 Summer School
We run a 6 day seminar annually in the UK. This is usually in June or July but please check the timetable on the Events page for dates.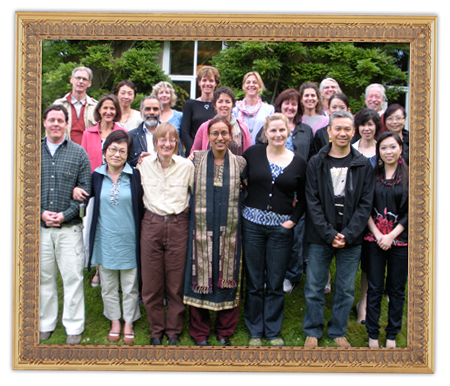 Who is the Summer School for?
This intensive, interactive learning opportunity is for the more advanced students in years 2, 3 and 4 of homeopathic study or on Unit 10 or higher on our home study programme. Our students will benefit most if you have got up to, or passed beyond, Unit 13.

What happens and how does this add to your clinical competence?
Following on from viewing video cases, you will be asked to focus your understanding in an atmosphere of cooperative enterprise. Here case analysis techniques are put to the acid test. You will be asked to work on cases, firstly individually, then in sub-groups. Finally sub-groups present their findings, with everyone coming together in general classroom discussion.

Our primary stance is to listen and to learn, only guiding when you get stuck or persist on a tangential path. Only later will we step into expert position and give interpretations of the case issues and Materia Medica examples so that jointly we may decide upon an appropriate homeopathic response.

This is also our opportunity to share leading-edge discoveries with you. Being inspired by Rajan Sankaran, we will begin to guide you through the maze of his new methodology. This is Janet Snowdon's forte, while Misha Norland will fill in and show how this is set firmly upon the foundation stone of classical homeopathy as well as integrating with the Mappa Mundi and classical Miasm theory.

In the case of follow-ups, if the remedy has not acted favourably, we will go through the steps of re-taking the case, often viewing historic material. When the remedy has acted well, the analysis is usually fast, extra time being spent on general topics pertaining to casework.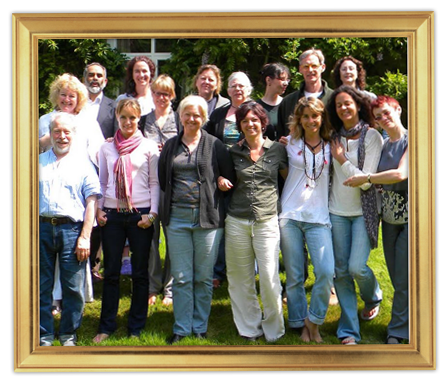 Why should you come and what are the benefits?
We feel that you should come, not only to put theoretical knowledge into practice in a safe therapeutic environment prior to your supervision, not only to learn new methods so as to extend your practice, but also to listen and to learn from each other and to befriend. We are a growing community, and like any family we need each other to help us progress as individuals and as healers as well as to acquire homeopathic skill. Yes, it's about love this can be the greatest benefit, especially on the journey ahead when we face ourselves as we face the wound and the healing of others.

We also have assessed projects for you to work on at home leading to our prestigious Clinical Diploma, but students and practitioners not seeking this certification are equally welcome to attend.

The Clinical Diploma is awarded after completion of 100 clinical hours (two Summer Schools) and two clinical assignments plus the successful study of The School of Health's Anatomy & Physiology and Pathology & Disease courses. If you have prior medical science learning you can apply for exemption from these courses.
Kelly, Student
I immensely enjoyed attending Summer School. Meeting and discussing homeopathy with Misha and Janet was wonderful! Bonding and discussing homeopathy with other students
was also brilliant. Most of us still keep in contact on a weekly, if not daily basis, and it is great having that support network. Although the online system allows students to connect
with each other, meeting in person makes it much easier to maintain a connection and relationship. Observing Misha and Janet with patients in person, and live case taking live
was extremely valuable to my learning, and I am certain this will reflect in my assignments moving forwards. Session content, variety, presentation, timing, etc. was all perfect.
The Summer School was great for:
Observing and taking cases live (i.e. face to face/seeing patients in person)
Working through video cases bit by bit (i.e. pausing to discuss each relevant point)
Looking at follow-ups (videos, and comments from live patients)
Connecting with other students
Tips for taking a case, such as how to phrase questions – this was demonstrated during case taking, as well as discussed later, both of which were really useful.
Homeopathy Summer Schools
Homeopathy - Summer School 2023
Date: 05/06/2023 09:00 - 10/06/2023 13:00
Lecturer: David Mundy & Luke Norland
Location: Stroud or Online
Contact: Jen
For: All SOH Homeopathy Students
Homeopathy: Summer School 2024
Date: 03/06/2024 10:00 - 08/06/2024 18:00
Lecturer: David Mundy & Luke Norland
Location: Stroud or Online
Contact: Jen
For: All SOH Homeopathy Students
Enrol/Buy: Click here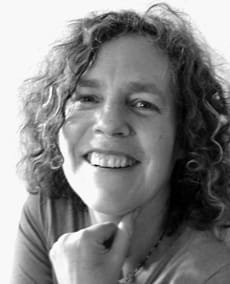 Learning homeopathy is special because it never finishes. Before I studied homeopathy, I got bored of everything I studied within a year and had to move on. Homeopathy has kept me interested for 25 years!



Penny Stirling, Clinical Supervisor