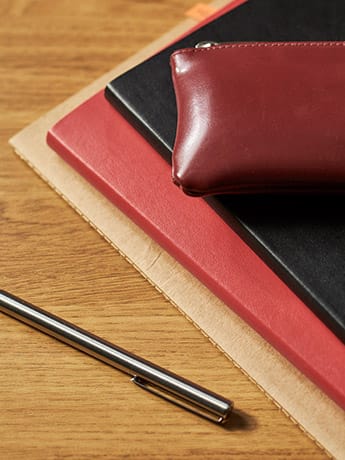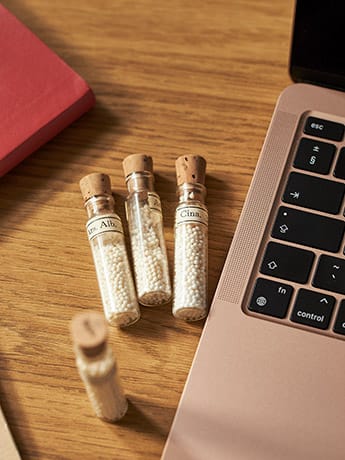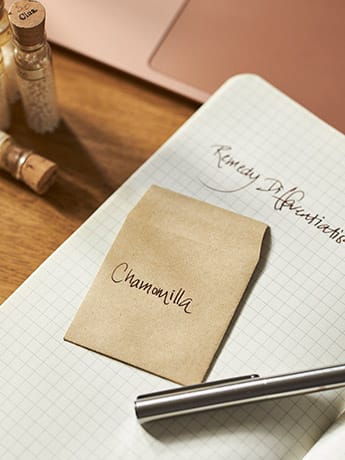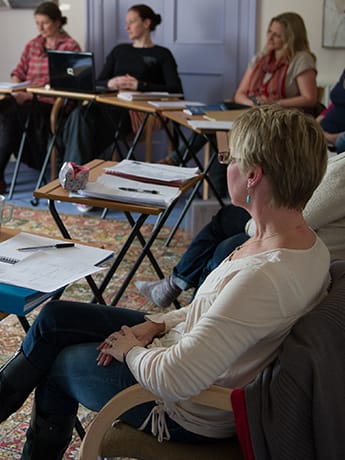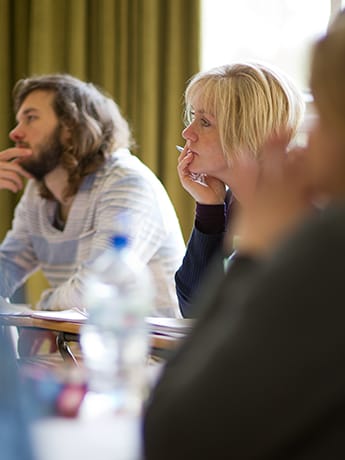 Study Options
The School of Homeopathy prides itself in offering the same high quality courses with the highest levels of student support for attendance and home learners.

On the online homeopathy course you will be given your own personal tutor (who is also a fully trained homeopath), access to our Online Learning System, the course notes binder (which comes through the post), down-loadable PDF handouts, pre-recorded movie lectures, live webinars, quizzes, online discussion groups, online clinics, tutor group meetings and one-to-one tutorials.
On the homeopathy attendance course you come one weekend a month for live face-to-face teaching where you will study with a cohort of students. In between each School weekend you complete home directed study. You also have access to the Online Learning System.
Our Online Learning System was created especially for the School and is beautifully designed and easy to navigate - please ask us for an online demo to have a peek. Our globally renowned programmes have a long history of training the best practitioners and equally we make sure that we continually learn and grow so we can keep abreast of the changing times.
There are actually three ways to take our courses: attendance, online or correspondence. The benefits of each are outlined below.
Run from Hawkwood College in Stroud, Gloucestershire, students attend classes one weekend a month for ten months of the year. You also have access the Online Learning System to upload assignments and keep track of your study progress.
Benefits:
Face-to-face teaching
Course runs in the UK
Great sense of community with your fellow learners
Small classes to attend to individual styles of learning
It's easy to ask questions in class during teaching
Mentor assessed, no grades or exams
Beautiful setting in the heart of the Cotswolds
Residential - students can stay overnight
42 acres of gardens and woods to explore
Support network of trust and cooperation
Online Clincs
One-to-one tutorials (on site)
Keep track of your progress online
You sign-in to the Online Learning System and receive the course material via the Internet. You are sent a hard copy of the course manual but all movie and audio tracks are accessed online. You also use the assignment area to upload work and read tutor feedback. The online blended learning system brings together all of your course study notes with a vast range of online resources to complement your study.
Benefits:
Available to anyone anywhere in the world
Instant access to course information
Stream audio and audio visual recordings online
Access at any time, day or night
Hand in assignments online, no postal fees
Feedback from tutors received quickly
Teaching webinars
Online discssion groups
Online teacher group meetings
Online clinics
One-to-one tutorials
Instant chat to talk to fellow students
Keep track of your progress online


I just wanted to say your website and your course online learning system website I rate at 20 out of 10. It's so easy to navigate, so professionally well done, so thoughtfully, so exceptional in the digital world. When I get up in the morning the first thing I do is log on to your website. I don't even make a cup of tea first thing anymore. Jacqueline
You receive everything by post, including a memory stick with all movie and audio tracks. Work is sent to and from the tutor via post or email. Our home study programmes combine some of our finest teaching and resources collected across the years. Work from home, start whenever you like and study at your own pace.
Benefits:
Available to anyone anywhere in the world
Study at your own pace
Fit your work into your lifestyle
Continual assessment, there are no exams
Personal tutor to give ongoing feedback
Recordings of actual cases to analyse
Check your own progress with self-assessment questions
Meet other students in our forum and chat rooms
| | | | |
| --- | --- | --- | --- |
| Homeopathy Courses | Attend. | Corres. | Online |
| Beginner | | | |
| First Aid for Home | N/A | Yes | N/A |
| First Aid for Baby | N/A | Yes | N/A |
| First Aid for Pets | N/A | Yes | N/A |
| Taster Course | N/A | Yes | Yes |
| Practitioner | | | |
| Yr 1 Foundation | Yes | Yes | Yes |
| Yr 2 Intro into Practice | Yes | Yes | Yes |
| Yr 3 Higher (Part 1) | Yes | Yes | Yes |
| Yr 4 Higher (Part 2) | Yes | Yes | Yes |
| Postgrad & CPD | | | |
| Sensation & System | N/A | Yes | Yes |
| CPD Build Your Practice | N/A | Yes | Yes |
| CPD Research | N/A | Yes | Yes |
| CPD Clinical Observation | N/A | Yes | Yes |

For most of our home study courses you have the option of studying either via correspondence (paper units posted to you) or online (Internet). The course is identical, it is only the delivery system that changes. Whatever you choose you will receive the best education and materials collected from some of our finest teaching across the years. Study can be started when you like and for each module you are given twice the amount of time usually required to complete it, giving you complete flexibility.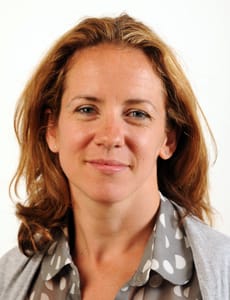 I'm quite confident now that I'm leaving the School I can practice homeopathy as well as I've been taught but on my own path.



Amelia Sinclair, Graduate
Looked through assignment 17 - amazing!!! The interview with Sankaran brought me to tears, there is so much energy in this person, he just takes you in. I think all students who are at my level and did not want to change over to the e-learning course miss out in a big way, the video recordings are such an important tool of teaching homeopathy.



Esther Theophanides, Student
It has been clear to me from the start that the School of Homeopathy has a deep commitment to helping people become the best practitioners that they can be in order that the lives of other people will be touched by the healing powers of homeopathy.



Robert Jones, Graduate