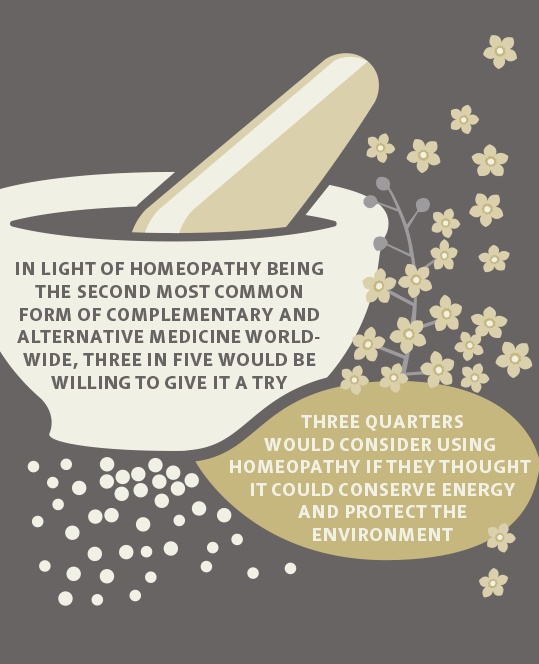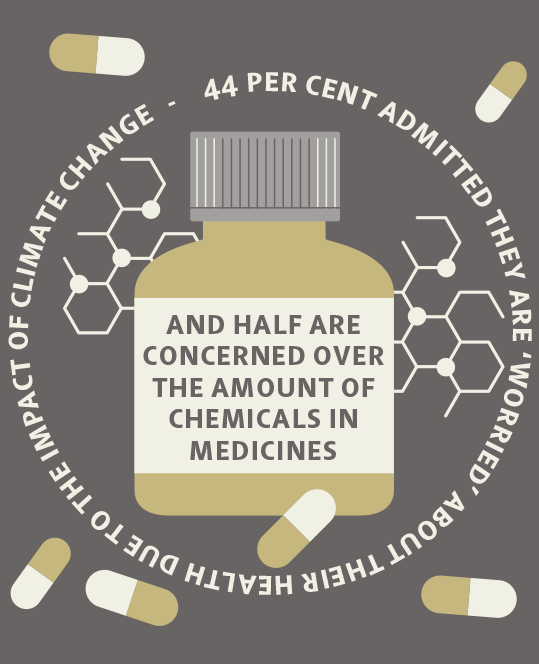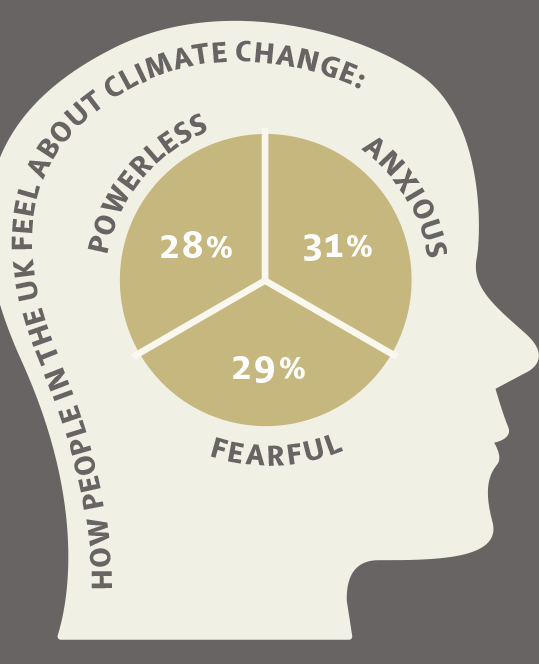 Homeopathy: a greener way to stay healthy.
Healthy Planet, Healthy People.
A new study commissioned by The School of Homeopathy reveals that three quarters of us think climate change is the biggest threat to humanity. And with extreme weather events, mass migration and pollution forecast as consequences of climate breakdown, many people are understandably worried about the impact on their health and well-being.
The survey, which polled 2,000 people across the UK, comes at a time when businesses are under increasing pressure to clean up their act and work towards a low-carbon future. Everyone must chip in. Yet the pharmaceutical industry, with its inextricable reliance on petrochemicals, seems to have escaped the scrutiny that other industries have faced. Extraction and purification processes for conventional drugs are complex and resource intensive; solvent use is widespread; and the 'dumping' of out-of-date and unsafe medications is contributing to our global ecological crisis. Mass over-prescribing and medicine hoarding are also commonplace. There are plenty of areas that could be cleaned up.

It is no surprise then, that nearly half of us are worried about the amount of chemicals in mainstream medicines and many would look favourably on medicines that safeguard the health of our planet as well as our bodies.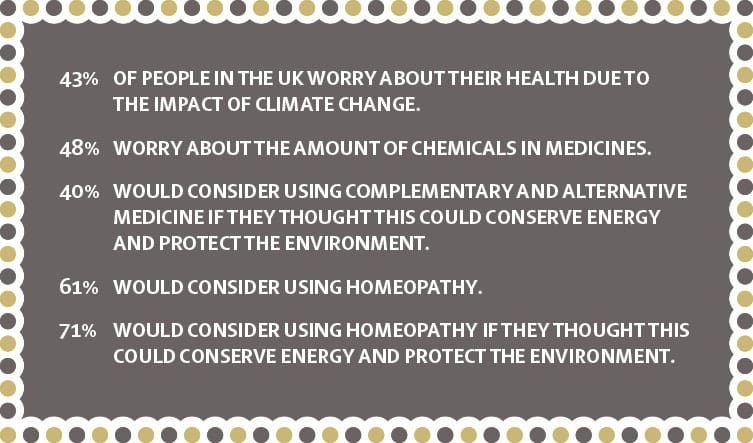 Already used and trusted by 450 million people the world over, homeopathy is arguably one of the greenest and most sustainable options currently available. It is a system of natural healthcare which has been in use for over 200 years.

Homeopathic remedies are made from natural materials and the repeated dilution/succussion involved in the manufacturing process means that literally thousands of doses can be made from a single sample of the original substance. It's the ultimate in renewable medicines. And with a bit of know-how, it's even possible to make some remedies from plants found in your own garden. A home-grown medicine cabinet. Whilst conventional drugs bear a heavy cost, financially as well as ecologically, homeopathy offers a safe, low-cost and effective alternative.

Mani Norland, principal at the School of Homeopathy which commissioned the survey using OnePoll says: "With the threat of climate change ever more present, there is a growing impetus for businesses to clean up their act. And when it comes to staying healthy, this survey shows there's a real desire for change and for safer and more natural options. The School of Homeopathy has been educating about this gentle and sustainable system of medicine for nearly 40 years and we believe it has an important role to play in a healthy and low-carbon future."

"It is not about one being better than the other, it's about choosing natural and sustainable options as a 'first port of call' when it makes sense, and 'saving' chemical medicines that are more costly and polluting for when they are really needed. This approach would also help with things like anti-microbial resistance"

The study also reveals that almost 90 per cent of us regard climate change as an important issue personally. Yet in stark contrast to this, only 5 per cent of us feel ready to tackle it. Many feel anxious, fearful and overwhelmed, adding more stress on our well-being.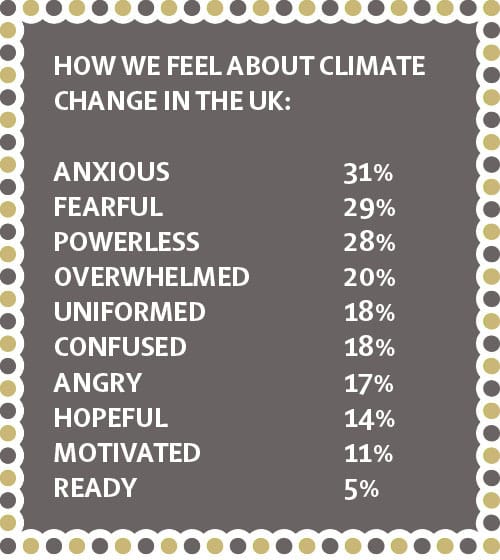 83 per cent of people responding to the survey want to see the government do more to help tackle climate change. In fact, over half think the lack of government leadership is a barrier to solving the climate crisis.
We can all do our bit. But to really make a deep and profound impact on the health of our planet, we need decision-makers to take the helm and steer us towards a safer, healthier and more sustainable future. Dirty businesses should no longer enjoy environmental impunity. 54 percent of people surveyed agreed the government should tax the dirtiest industries.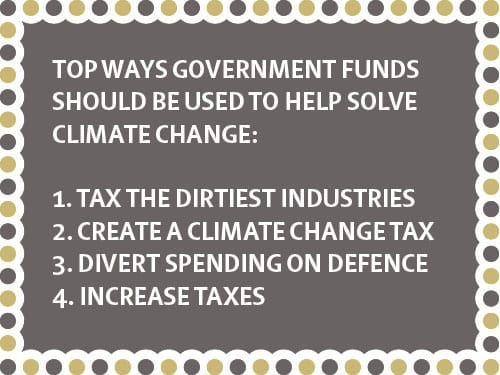 Fossil fuels and the transport industry have been under scrutiny for decades, and now it's plastics, farming and agriculture (especially red meat) that are in the spotlight. However, pharmaceuticals have largely escaped mention, perhaps because we all feel dependent on medicines, but heat, light and farming are essential for human survival too. We need to be proud of all our achievements, but we can no longer value human development solely on economic and social grounds, we need to count the environmental cost also. Cleaning up is about working smarter, improving processes and finding good alternatives. Being ecologically upstanding is no longer an optional extra, it is a global imperative. Our lives depend on it.
Change happens faster when we are personally engaged. With this in mind, The School of Homeopathy has created a list of 20 things you can do to get involved:
The Top 20




Click: To take the survey yourself
Click: To read more about the survey
Click: To look at the survey data
Click: The view a larger version of the poster below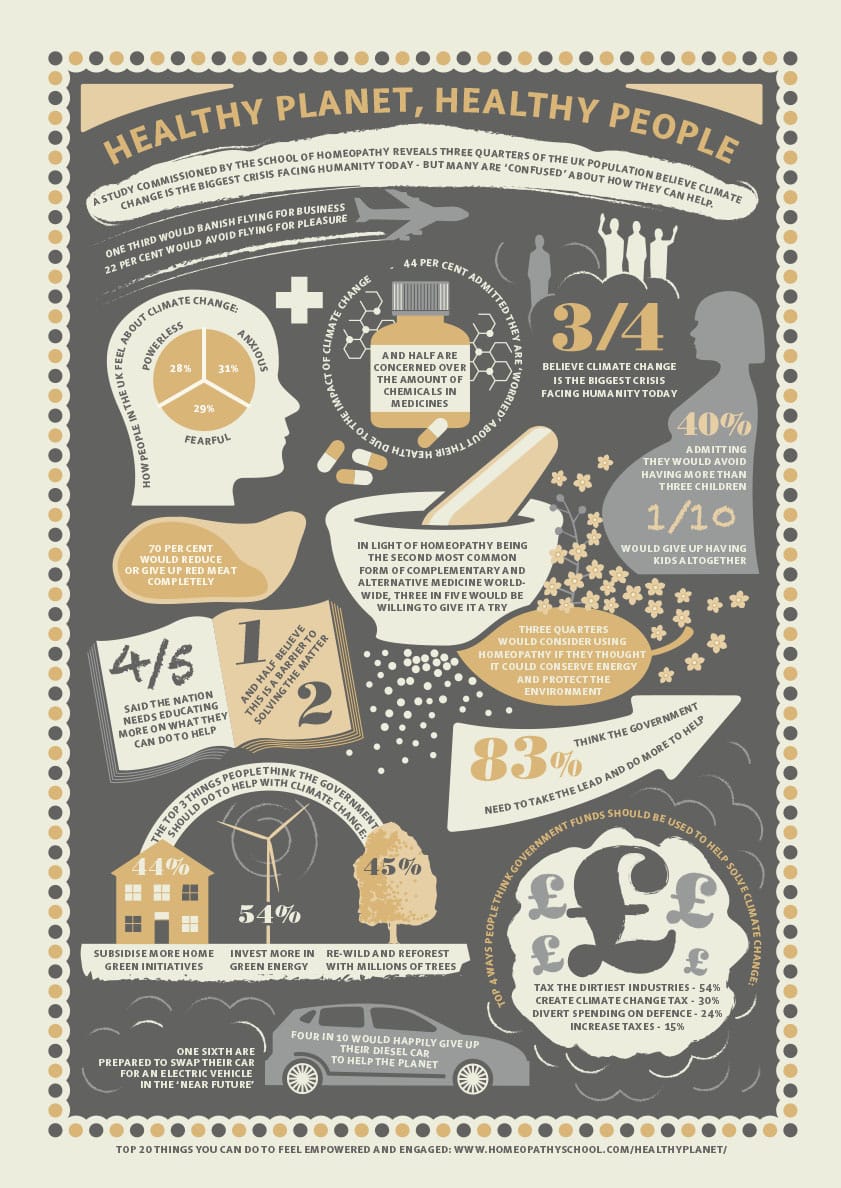 58 per cent of 18-24 year olds are worried about the impact of climate change on their health


More than 70 per cent would consider using homeopathy to conserve energy and protect the environment.