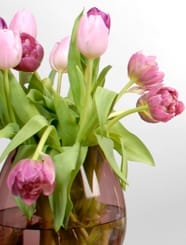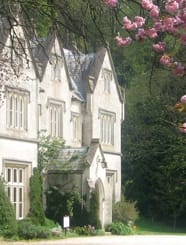 May Guest 2021
Jan Sholten and Patrons
8th - 10th May 2021
2021 is the School's 40th Birthday and to celebrate we will be hosting the most exciting May Guest lecture weekend event ever. The School's patrons and founder will come together for an inspiring weekend of teaching.
This event will be a combination of in person presentations held at the School in the Cotswolds and via Zoom. It will be open to all homeopaths and students and we expect thousands to join.
Jan Scholten is booked to teach on the weekend with the other Patrons presenting one hour Zoom presentations on Monday 10th May. However, if Jan's travel plans are disrupted by Covid 19 then we may have to adapt the timetable.
More coming on this mega event soon.
Fees & Booking:
Dates: 8th - 10th May 2021
Location: The School of Homeopathy at Hawkwood College, Stroud.
Onsite course fee Sat/Sun: TBC
Online course fee: TBC
May Guest 2022
Dr David Lilley
14th & 15th May 2022
Come and join us at the School for a highly stimulating weekend of teaching - our May teaching weekend is open to all homeopaths and students of homeopathy.
Each May we invite a world class teacher to come and lecture at the School of Homeopathy in Stroud. These exciting and special events are for our students but also open to others.
The event is open to any qualified homeopath or student of homeopathy in years 2, 3 or 4 of study. These weekends generate a lot of interest so if you want to come please book your place as soon as possible!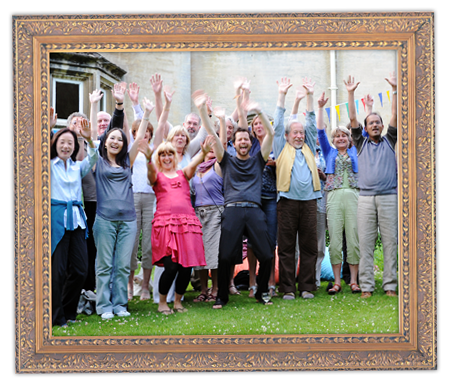 Two day seminar with Dr David Lilley

Archetypes
David Lilley will introduce the concept of archetypes and how they can be used in homeopaths practice. He will then focus on two archetypes, Wolf and Raven, weaving together material derived from myth, legend and comparative material medica, supported by provings and personal experience.
Following these two highly stimulating and fun days you will have a good understanding of archetypes and be able to put them to use in your own practice.
Day 1: Introduction to archetypes
The archetypes constitute a dynamic template of fundamental role models and innate tendencies, capable through resonance of influencing, moulding and transforming the personal unconscious of the individual and thus shaping behaviour. This template may also be visualised as an underlying web of archetypal potential woven out of history, culture, tradition, myth and fantasy.

Wolf – Lac lupinum
Human and wolf are psychic siblings: rival apex predators in the late Pleistocene, both intelligent, family orientated and highly socialised creatures. While decadent, rapacious humanity has become an infestation on the surface of planet Earth, the wolf is immaculate: all that we once were – all that we should be – all that we must become.
Day 2: Raven – Corvus corax
Raven and Wolf are closely related archetypes. The raven and the wolf enjoy a mutualistic relationship that benefits both animals. In the Late Pleistocene, the same close relationship existed between ravens and our hunter-gatherer ancestors. The raven's constant presence and active participation in the lives of these primitive people coupled to its un-birdlike intelligence, human mannerisms and uncanny ability to imitate the human voice, ensured that the Raven became a prominent symbol in the human unconscious and a frequent subject of myth and legend.
Fees & Booking:
Dates: 16th & 17th May 2020
Location: The School of Homeopathy at Hawkwood College, Stroud
Course fee: £180.00 Click here to book or contact Jen at the School of Homeopathy – [email protected] or 01453 765 956
Lunches & Refreshements: £13.00 per day
Dinner: £12 available on the Saturday evening Meals: Contact Hawkwood - 01453 759 034
David Lilley
David Lilley was born into a homeopathic family in Leeds, Yorkshire, England, in 1940. His father, William Henry Lilley, was a renowned psychic healer and also a homeopathic practitioner and chiropractor. In 1949, the family emigrated to South Africa. David studied medicine at the University of Pretoria, qualifying in 1962. He spent three years at the Royal London Homeopathic Hospital and obtained his MFHom qualification in 1965. The following year, he completed his training in osteopathy at the London College of Osteopathy. He was made a Fellow of the British Faculty of Homeopathy in 1996.
Returning to South Africa, David joined his father and he has practiced as homeopath and osteopath for the past 54 years. In 1995, he founded the South African Faculty of Homeopathy to provide homeopathic education for medical doctors and acted as dean until 2012.
Since 1999, David has lectured widely in the UK and internationally. In his lectures, he weaves together homeopathic art and science, analytical psychology, mythology, symbolism, chakra and colour theory, natural science and spiritual philosophy to provide a rich tapestry of perennial wisdom and knowledge.
In December 2007, David retired from private practice in Pretoria and moved to Cape Town where he currently conducts a small, select practice and is devoting his time to writing and lecturing.

Book early as we expect tickets to sell out fast.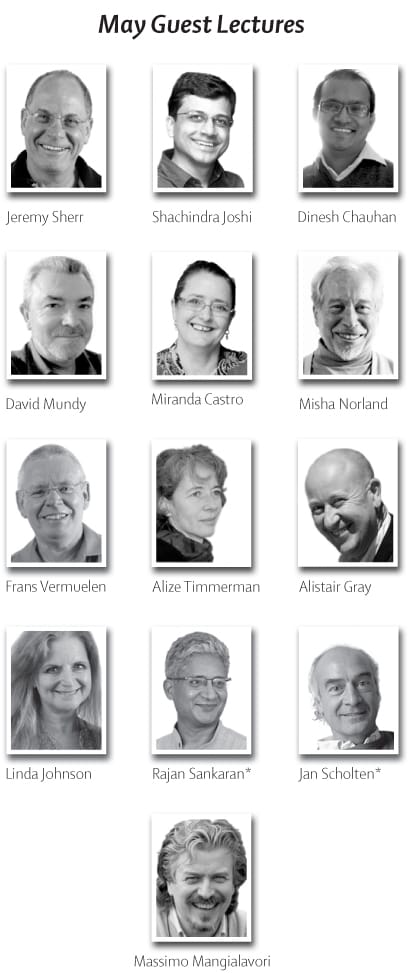 Previous years:
2020 Miranda Castro, Alize Timmerman, Dinesh Chauhan
2019 Dr Farokh Master
2018 Dr Rajan Sankaran
2017 Dr Jonanthan Hardy
2016 Linda Gwillam, Jackie McTaggart, Steven Cartwright, Simon Taffler
2015 Dr Massimo Mangialavori
2014 Michal Yakir
2014 Dr Shachindra Joshi
2013 Alistair Grey
2012 Miranda Castro
2011 Alize Timmerman
2011 Frans Vermuelen
2011 Jan Scholten*
2011 Miranda Castro
2011 Dr Rajan Sankran*
2011 Jeremy Sherr
2011 Linda Johnson
2010 Misha Norland
2009 Dinesh Chauhan
2009 Jeremy Sherr
2009 David Mundy
2009 Misha Norland
Read a review on Miranda Castro's event in 2012.
* Via video address
From the start, Miranda's passion for homeopathy was evident. Her exuberance shone through, making every part of the lectures interesting, and understandable.



Gill Graham, Graduate
These events are a great way to connect with the School, meet like minded people and get some high quality teaching from a world renowned homeopath! I hope you choose to come.



Mani Norland, Principal
I'm feeling very proud to say that The school of homeopathy UK has finished 40 years of its existence. This institution has created hundreds of homeopaths most of them have succeeded and laid a mark in their career. I had occasion to teach and address the students. I can only say that it's foundation s based on Hahnemannian principles plus legends from the current and most recent generations. The institution is an amalgamation of old and new ideas that are brought in from the different parts of



Dr Farokh Master