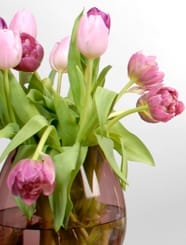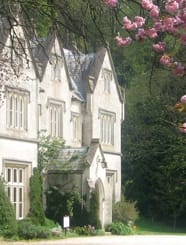 Marvellous May Event 2023
Evolution, Kingdoms & Tables
13th - 14th May 2023 - £180.00
Each year in May we open the School up and invite past graduates, students and homeopaths to join us for a special weekend of teaching with renowned international speakers.
Teachers:
Divya Chhabra - via Zoom
Annette Sneevliet - in person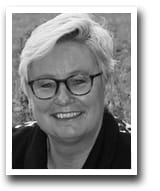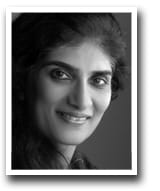 Fees & Booking:
Dates: 13th - 14th May 2023
Location: In-Person and Online Via Zoom
Course fee: £180.00
Saturday night dinner: Only £25.00
Book now: Online here or Call +44 (0)1453 709 709
The event is being held in person at the School of Homeopathy in Stroud and on Zoom and will also be recorded so if you can not come to the live event you can watch it afterwards. The recordings will be available a few days after the event and then for 30 days.

Annette Sneevliet teaching outline:
Finding the right similimum has always been a great challenge in our practice. The first prerequisite is a good consultation so that we really understand what is going on in our patient, without a lot of interpretation from our side.

The movements of our patients' hands are of great help, because they are a sign of something that is going on at a deeper level. If we get someone completely into their body language, the movements of their hands will lead us to the 'language' of the indicated homeopathic medicine. This is what we call the sensation method.

In the recent years, knowing the evolution point of our patient has become an important support. The evolution point has always been used in the mineral kingdom.

The periodic table is a blueprint of human evolution, from incarnation to birth, childhood, adult life and then death. In the mineral kingdom we need to find out where a person has got stuck in his/her development in order to find the similimum. This is their evolution point.

The same approach is now possible in the plant kingdom with the help of the biological systemisation of all plant families according to Cronquist.

This is also possible in the animal kingdom, thus enabling us to use the evolution as a guideline.

The combination of evolution, kingdoms and tables together with materia medica results in a high accuracy in choosing the right homeopathic medicine, and therefore our practical results improve enormously.

In this seminar, the work method will be illustrated by examples from Annette's own practice, thus enabling you to directly apply the knowledge in your own practice.

Saturday May 13th 2023

10.00 – Welcome address
10.20 – Divya Chhabra - The Science of the Link between the Source, Family and the State
11.30 – Break
11.50 – Annette Sneevliet – Evolution Model - Overview of Mineral, Plant and Animal Tables
13.00 – Lunch
14.00 – Annette Sneevliet – Tables and cases
15.30 – Break
16.00 – Annette Sneevliet – Tables and cases
18.00 – Close
Sunday May 14th 2023

10.00 – Welcome address
10.05 – Annette Sneevliet – Evolution model - Focus on a Stage in each Table.
11.30 – Break
11.50 – Annette Sneevliet – Mineral case
13.00 – Lunch
14.00 – Annette Sneevliet – Plant case
15.30 – Break
16.00 – Annette Sneevliet – Animal case
17.00 - Close
Partners
We will also have a book stall from The Homeopathic Book Company and Radar Opus and Synergy onsite with stands at this event.



About the teachers: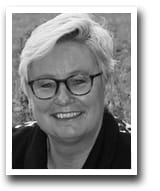 Annette Sneevliet
Dr Annette Sneevliet is an internationally known homeopath who has been teaching and practicing homoeopathy for over 30 years. Annette studied medicine in Nijmegen and graduated as a doctor in 1986. During her training as a doctor she started to study homeopathy and in 1990 she started her practice as a homeopathic doctor in the Netherlands.
She practices the Sensation Method and has given lectures in The Netherlands, Germany, England, Scotland, Czech Republic, Slovakia, New Zealand, USA, Switzerland, Austria and India. She is known for her ability to find the similimum in new and innovative ways.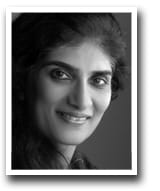 Divya Chhabra
Divya Chhabra was born in Pune, India on May 17 in 1967. She has been practicing classical homoeopathy in Mumbai, India, for the past ten years. Dr. Chhabra graduated from Smt. Chandaben Mohanbhai Patel Homoeopathic Medical College, Mumbai, in 1989, and began her practice in 1992.
Dr. Chhabra has been teaching in India and abroad for the last seven years and has lectured in various parts of the world such as Switzerland, Germany, Austria, England, Ireland, Belgium, Holland, Greece, the Slovakia Republic, Australia, New Zealand, the U.S. and Canada.

Her evolving methodology in the quest for perfection has one constant, the exploration of the unconscious as a controller of disease patterns. The pinnacle of her work is the 'Leap to the simillimum' method she practises today. Her unwavering dedication to her patients is matched by her zeal for teaching all that she knows to the practitioners and students of homeopathy.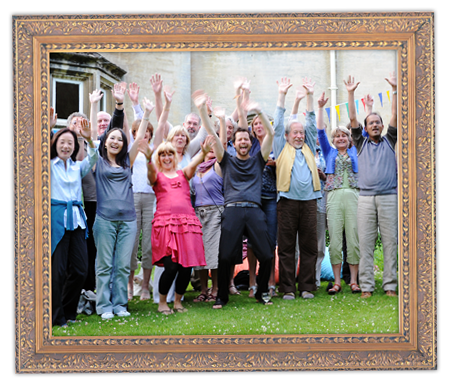 Previous years:
2022 Camilla Sherr, Mahesh Gandhi, Rachel Roberts
2021 Rajan Sankaran, Michal Yakir, Jeremy Sherr, Jan Scholten, Miranda Castro, Shachindra & Bhawi Joshi, Massimo Mangialavori, Misha, Mani & Luke Norland
2020 Miranda Castro, Alize Timmerman, Dinesh Chauhan
2019 Dr Farokh Master
2018 Dr Rajan Sankaran
2017 Dr Jonanthan Hardy
2016 Linda Gwillam, Jackie McTaggart, Steven Cartwright, Simon Taffler
2015 Dr Massimo Mangialavori
2014 Michal Yakir, Dr Shachindra Joshi
2013 Alistair Grey
2012 Miranda Castro
2011 Frans Vermuelen, Jan Scholten, Miranda Castro, Dr Rajan Sankran, Jeremy Sherr, Linda Johnson, Alize Timmerman
2010 Misha Norland
2009 Dinesh Chauhan, Jeremy Sherr, David Mundy, Misha Norland
From the start, Miranda's passion for homeopathy was evident. Her exuberance shone through, making every part of the lectures interesting, and understandable.



Gill Graham, Graduate
These events are a great way to connect with the School, meet like minded people and get some high quality teaching from a world renowned homeopath! I hope you choose to come.



Mani Norland, Principal
I'm feeling very proud to say that The school of homeopathy UK has finished 40 years of its existence. This institution has created hundreds of homeopaths most of them have succeeded and laid a mark in their career. I had occasion to teach and address the students. I can only say that it's foundation s based on Hahnemannian principles plus legends from the current and most recent generations. The institution is an amalgamation of old and new ideas that are brought in from the different parts of



Dr Farokh Master
I am proud to have been associated with The School of Homoeopathy for 40 years! And that is because it teaches classical homoeopathy of high quality. May it long remain that way.



Jeremy Sherr
40 years and still going strong! The Devon School shines with a bright light because of their dedication to the art and science of homeopathy. Also because of their commitment to creating and supporting a fine community of healer homeopaths.



Miranda Castro
The School of Homoeopathy holds a very special place in my heart for two reasons, Misha is a very dear friend



Dr. Bhawisha Joshi M.D. (Hom)
40 yrs. of wonderful teaching! The school of Homeopathy has been the torch bearer of imparting quality education in the UK. I appreciate the facts that the basic fundamentals of Homeopathy are taught well. I could see that when interacting with the students. I wish the school



Dr. Shachindra Joshi M.D. (Hom)