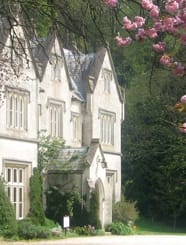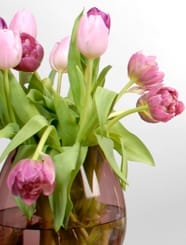 Marvellous May Event 2023
13th - 14th May 2023 - £180.00
Each year in May we open the School up and invite past graduates, students and homeopaths to join us for a special weekend of teaching with renowned international speakers.
Teachers:
Divya Chhabra - confirmed
More to come - watch this space!
Fees & Booking:
Dates: 13th - 14th May 2023
Location: In-Person and Online Via Zoom
Course fee: £180.00
Saturday night dinner: Only £25.00
Book now: Online here or Call +44 (0)1453 765 956
The event is being held in person at the School of Homeopathy in Stroud and on Zoom and will also be recorded so if you can not come to the live event you can watch it afterwards. The recordings will be available a few days after the event and then for 30 days.
Marvellous May Event 2022
On May 14th and 15th 2022 we were delighted to host Camilla Sherr, Mahesh Gandhi and Rachel Roberts.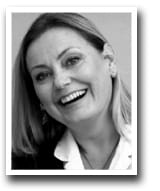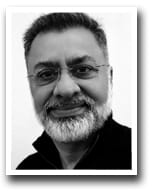 Saturday May 14th 2022

10.00 – Welcome address
10.20 – Camilla Sherr - 'The Verb'
11.30 – Break
11.50 – Camilla Sherr - 'The Verb' clinical examples
13.00 – Lunch
14.00 – Camilla Sherr - Pomegranate
15.30 – Break
16.00 – Mahesh Gandhi – Evolution model
18.00 – Close
Sunday May 15th 2022

10.00 – Welcome address
10.05 – Camilla Sherr - Super Rubrics and the Q Rep
11.30 – Break
11.50 – Camilla Sherr - Super Rubrics and the Q Rep clinical examples
13.00 – Lunch
14.00 – Camilla Sherr - Honey
15.30 – Break
16.00 – Rachel Roberts – Research in homeopathy
17.00 - Close

About the 2022 teachers:
Camilla Sherr PCH FSHom
A graduate from the Finnish Institute of Homeopathy, Camilla has been a prover in over twenty Dynamis provings. After volunteering for three months in Honduras with 'Homeopathy for Change' Camilla taught the Dynamis School program in Finland from 1998 to 2000. 2009 saw her in Tanzania, treating HIV/AIDS patients and establishing a kindergarten for their children. From 2012 to 2015 she taught Dynamis again in Finland, conducting the proving of Honey. Camilla has lectured in the UK, Japan, Denmark, Norway, Bulgaria, USA, Malta, Kenya, Tanzania, Swaziland, Japan and Israel, edited eight provings for the book "Dynamic Provings, Volume 2" and published articles in both European and American journals. She is the co-founder and director of Homeopathy for Health in Africa (HHA), which won an award in 2012 for a trial study of abdominal surgery patients, which Camilla designed and managed. In 2016 Camilla was awarded a Fellowship by the Society of Homeopaths (FSHom) for her work in Africa.
Dr Mahesh Gandhi MD (Psych)
Author and teacher Dr. Gandhi was Head of a prestigious Psychiatry Department in Bombay but resigned to pursue his interest in Homoeopathy. He now regularly gives lectures and seminars in the USA, UK, Israel, Bulgaria, Croatia, Yugoslavia (Serbia), South Africa, New Zealand, Australia, Russia, Japan, Norway, France, Netherlands, Spain, Hungary and Germany. His pioneering work 'The Personal Evolution Model' offers a new insight into understanding and treating patients by mapping their 'inner' age. It reveals fresh relevance and wider utility to the mineral, plant and animal kingdoms in homeopathy and introduces homeopaths to a framework, helping them to individualize cases. His published books include 'The Foundation Book', 'Anxiety & Panic' and 'Desktop Psychiatry' and future titles will be 'Chakras - A Homeopathic Perspective', 'Insight Into Ancient Plants', 'Invertebrate Sea Creatures', 'Butterflies', 'The Canines and Felines' and 'Monocotyledons'.
Rachel Roberts BSc(Hons) MCH RSHom FSHom FFHom(Hon)
Rachel has a First-Class Honours degree in Biological Sciences specialising in Physiology from the University of Birmingham. She graduated from the College of Homeopathy, London in 1997 and was in private practice as a homeopath until 2012. Rachel has lectured in homeopathy and medical sciences at various colleges in the UK and overseas. She held the post of Research Consultant for the Society of Homeopaths from 2008-2012 and was awarded an Honorary Fellowship in 2013 to acknowledge her outstanding contribution to Homeopathy. Rachel joined the HRI part-time in 2010 and has worked for the Institute on a full-time basis since 2012. In 2018 Rachel was awarded an Honorary Fellowship by the Faculty of Homeopathy for her highly regarded work in the field of homeopathic research.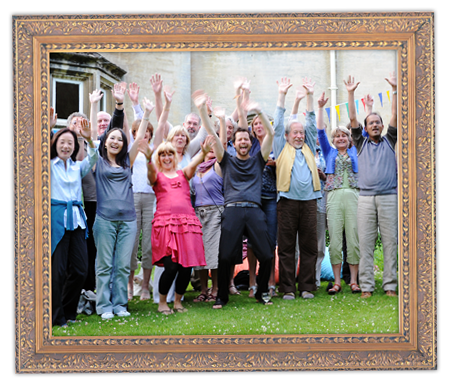 Previous years:
2022 Camilla Sherr, Mahesh Gandhi, Rachel Roberts
2021 Rajan Sankaran, Michal Yakir, Jeremy Sherr, Jan Scholten, Miranda Castro, Shachindra & Bhawi Joshi, Massimo Mangialavori, Misha, Mani & Luke Norland
2020 Miranda Castro, Alize Timmerman, Dinesh Chauhan
2019 Dr Farokh Master
2018 Dr Rajan Sankaran
2017 Dr Jonanthan Hardy
2016 Linda Gwillam, Jackie McTaggart, Steven Cartwright, Simon Taffler
2015 Dr Massimo Mangialavori
2014 Michal Yakir, Dr Shachindra Joshi
2013 Alistair Grey
2012 Miranda Castro
2011 Frans Vermuelen, Jan Scholten, Miranda Castro, Dr Rajan Sankran, Jeremy Sherr, Linda Johnson, Alize Timmerman
2010 Misha Norland
2009 Dinesh Chauhan, Jeremy Sherr, David Mundy, Misha Norland
From the start, Miranda's passion for homeopathy was evident. Her exuberance shone through, making every part of the lectures interesting, and understandable.



Gill Graham, Graduate
These events are a great way to connect with the School, meet like minded people and get some high quality teaching from a world renowned homeopath! I hope you choose to come.



Mani Norland, Principal
I'm feeling very proud to say that The school of homeopathy UK has finished 40 years of its existence. This institution has created hundreds of homeopaths most of them have succeeded and laid a mark in their career. I had occasion to teach and address the students. I can only say that it's foundation s based on Hahnemannian principles plus legends from the current and most recent generations. The institution is an amalgamation of old and new ideas that are brought in from the different parts of



Dr Farokh Master
I am proud to have been associated with The School of Homoeopathy for 40 years! And that is because it teaches classical homoeopathy of high quality. May it long remain that way.



Jeremy Sherr
40 years and still going strong! The Devon School shines with a bright light because of their dedication to the art and science of homeopathy. Also because of their commitment to creating and supporting a fine community of healer homeopaths.



Miranda Castro
The School of Homoeopathy holds a very special place in my heart for two reasons, Misha is a very dear friend



Dr. Bhawisha Joshi M.D. (Hom)
40 yrs. of wonderful teaching! The school of Homeopathy has been the torch bearer of imparting quality education in the UK. I appreciate the facts that the basic fundamentals of Homeopathy are taught well. I could see that when interacting with the students. I wish the school



Dr. Shachindra Joshi M.D. (Hom)