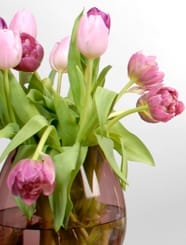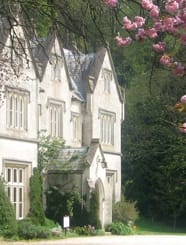 Celebration Event - May 2021
8th - 9th May 2021 - Only £40.00
A celebration of homeopathy in celebration of the School of Homeopathy's 40th Birthday!
Watch live on the weekend or views the recordings later.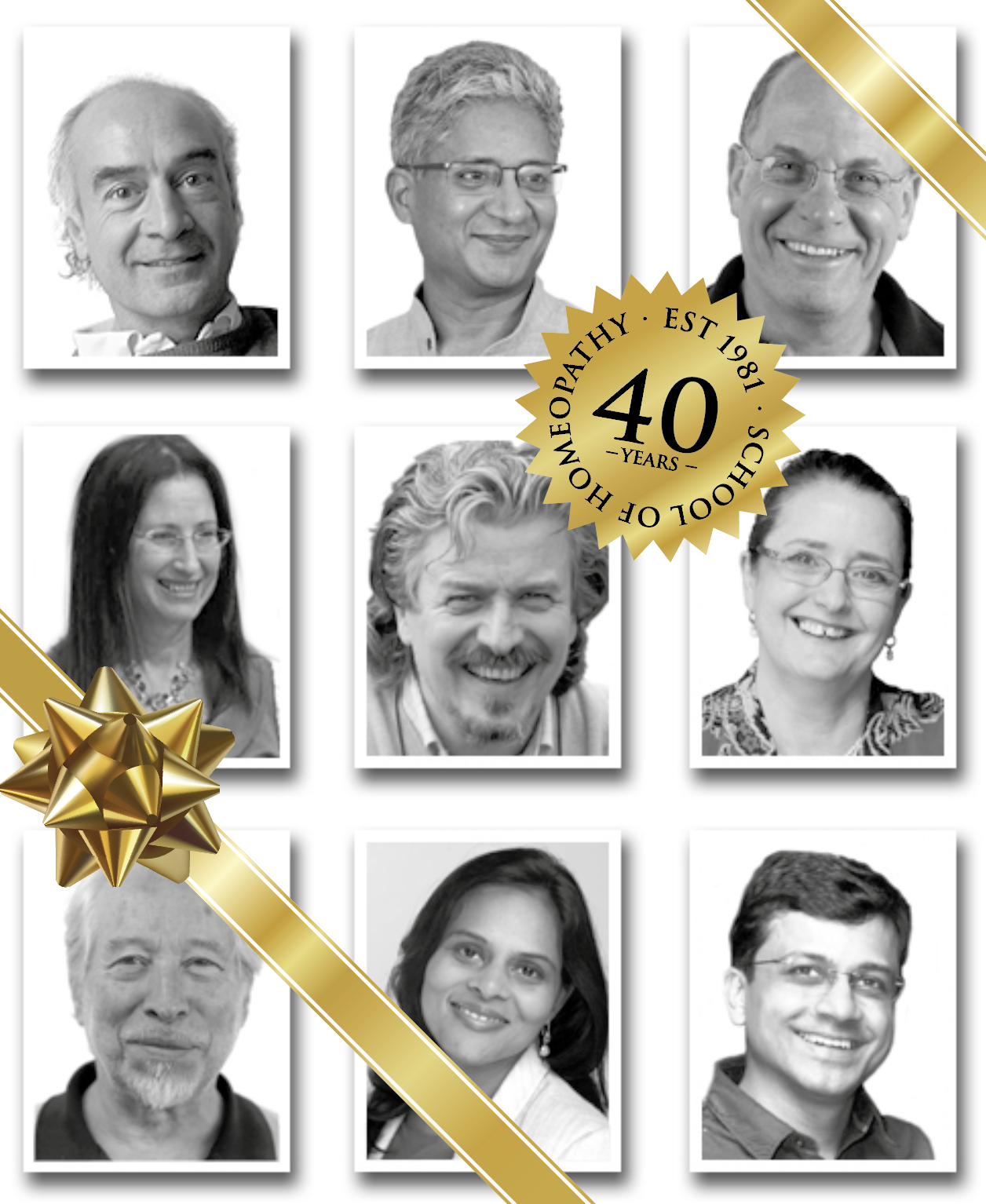 Join us for this special anniversary event with a series of lectures from the School's patrons: Rajan Sankaran, Miranda Castro, Jeremy Sherr, Massimo Mangialavori, Jan Scholten and the School's founder Misha Norland and special guest Michal Yakir and the Joshi's.

All for the celebratory fee of: £40.00 (All online lectures).
All profits go to the charities below.

Saturday May 8th
Zoom lectures from:
9.30-10.00 – Mani Norland, Welcome Address
10.00-11.00 – Rajan Sankaran – WISE (Witnessing Inner Song Experience)
Break
11.30-12.30 – Michal Yakir – An introduction to Ancient Plants
Lunch
13.30-15.30 – Miranda Castro – The Long Game: Slow Cases in a Fast-Paced World
Break
16.00-17.00 – Jeremy Sherr – Argon
17.15-18.00 – Mani, Misha & Luke Norland - A Celebration of Provings (Mole, Positronium & Sloth)
18.00-19.00 – Massimo Mangialavori – Introduction to Mushrooms (pre-recorded)

Sunday May 9th
Zoom lectures from:
9.45-10.00 – Mani Norland, Welcome Address
10.00-12.00 – Misha Norland – Moments with Misha
Lunch
13.00-15.00 – Shachindra and Bhawisha Joshi – Joshis' MAP (The System of All Kingdoms on One Grid)
Break
15.30-17.30 – Jan Scholten – Plant Order Piperales
17.30-17.45 – Thank you

* Massimo Mangialavori's lecture will be pre-recorded - presentation timing on Sunday to be confirmed.

Profits for this event will be divided between these charities:
4Homeopathy – www.findahomeopath.org
Homeopathy Research Institute - www.hri-research.org
Homeopathy UK – www.homeopathy-uk.org
Homeopathy Action Trust - www.homeopathyactiontrust.com
Hawkwood College - www.hawkwoodcollege.co.uk
4Homeopathy is a collaboration of organisation (some charities some organisation) working to positively promote homeopathy.
Fees & Booking:
Dates: 8th - 9th May 2021
Location: Online Via Zoom
Course fee: Only £40.00 (for May 8th and 9th)
Book now: www.schoolofhealth.com/payments/may-event-8th-9th-2021/ or call +44 (0)1453 765 956
The event is being recorded so if you can not come to the live event you can watch it afterwards. The recordings will be available a few days after the event and then for 40 days.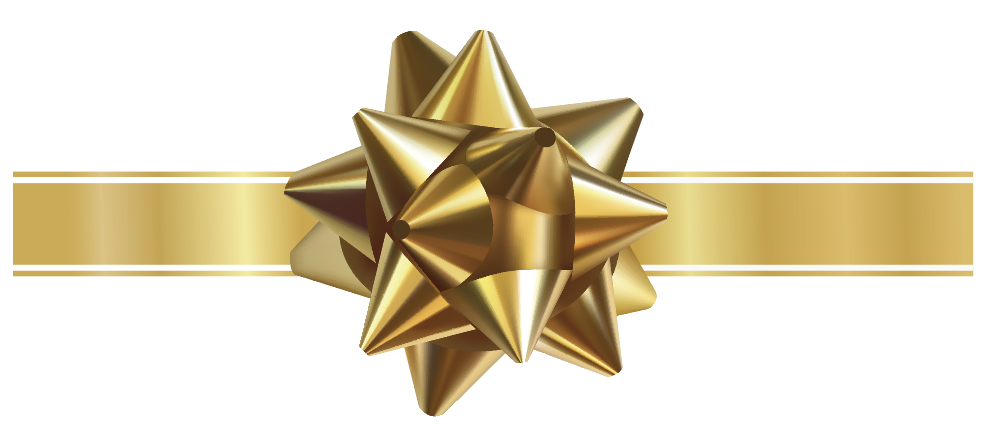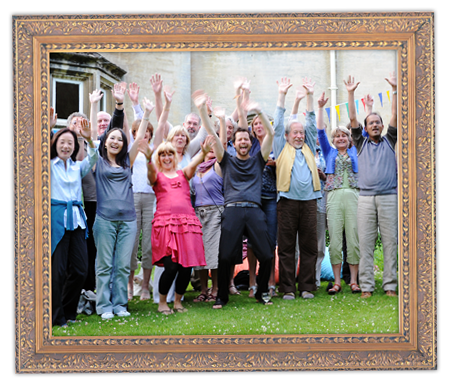 Previous years:
2020 Miranda Castro, Alize Timmerman, Dinesh Chauhan
2019 Dr Farokh Master
2018 Dr Rajan Sankaran
2017 Dr Jonanthan Hardy
2016 Linda Gwillam, Jackie McTaggart, Steven Cartwright, Simon Taffler
2015 Dr Massimo Mangialavori
2014 Michal Yakir, Dr Shachindra Joshi
2013 Alistair Grey
2012 Miranda Castro
2011 Frans Vermuelen, Jan Scholten, Miranda Castro, Dr Rajan Sankran, Jeremy Sherr, Linda Johnson, Alize Timmerman
2010 Misha Norland
2009 Dinesh Chauhan, Jeremy Sherr, David Mundy, Misha Norland
Read a review on Miranda Castro's event in 2012.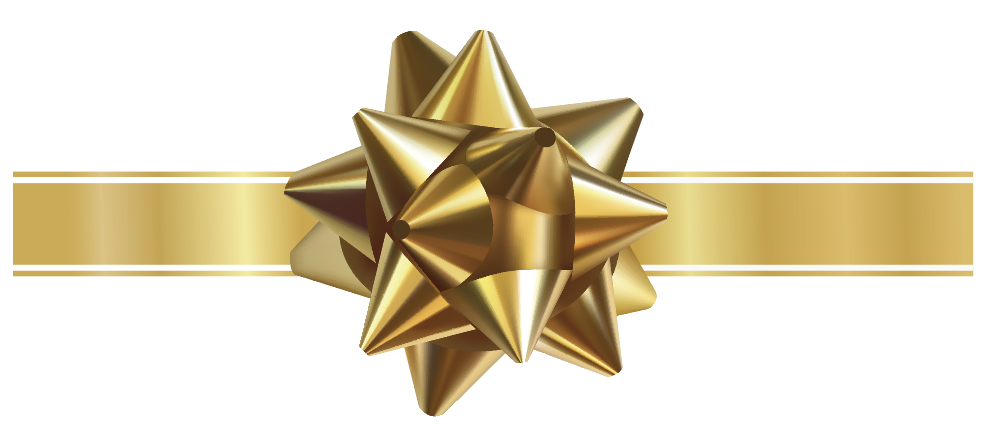 From the start, Miranda's passion for homeopathy was evident. Her exuberance shone through, making every part of the lectures interesting, and understandable.



Gill Graham, Graduate
These events are a great way to connect with the School, meet like minded people and get some high quality teaching from a world renowned homeopath! I hope you choose to come.



Mani Norland, Principal
I'm feeling very proud to say that The school of homeopathy UK has finished 40 years of its existence. This institution has created hundreds of homeopaths most of them have succeeded and laid a mark in their career. I had occasion to teach and address the students. I can only say that it's foundation s based on Hahnemannian principles plus legends from the current and most recent generations. The institution is an amalgamation of old and new ideas that are brought in from the different parts of



Dr Farokh Master
I am proud to have been associated with The School of Homoeopathy for 40 years! And that is because it teaches classical homoeopathy of high quality. May it long remain that way.



Jeremy Sherr
40 years and still going strong! The Devon School shines with a bright light because of their dedication to the art and science of homeopathy. Also because of their commitment to creating and supporting a fine community of healer homeopaths.



Miranda Castro
The School of Homoeopathy holds a very special place in my heart for two reasons, Misha is a very dear friend



Dr. Bhawisha Joshi M.D. (Hom)
40 yrs. of wonderful teaching! The school of Homeopathy has been the torch bearer of imparting quality education in the UK. I appreciate the facts that the basic fundamentals of Homeopathy are taught well. I could see that when interacting with the students. I wish the school



Dr. Shachindra Joshi M.D. (Hom)