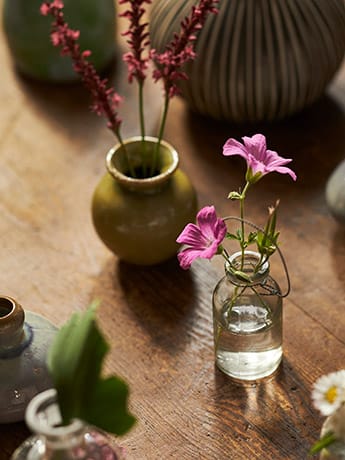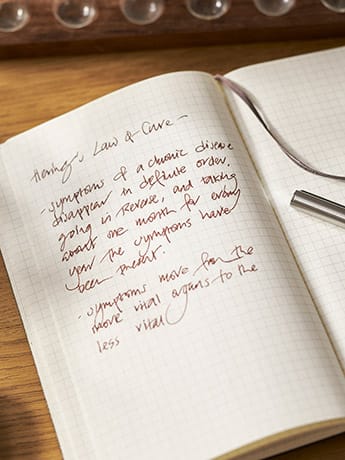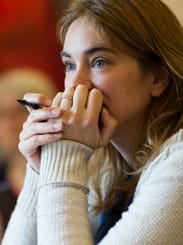 Why Study With Us
The School of Homeopathy was established in 1981 by Misha Norland and is currently run by his eldest son Mani Norland. We are the oldest and longest running homeopathy school in the UK and for many years have been recognised for clarity of vision, for precision in homeopathic prescribing and for professionalism.
It can be a difficult decision to make when choosing where to begin your study. That's why we've made it as simple as possible for you to decide, by outlining all the reasons why we might be right for you.We've also included some important questions you should ask yourself when taking this big step towards becoming a professional homeopath.
Read more on 12 Reasons to Study With Us...
If you are serious about becoming a homeopath and setting up a clinic then you have come to the right place. We see more of our graduates on the register then any other college. Homeopathy is a rewarding and flexible career choice where you get to help others.
Read more on Careers in Homeopathy...
Don't just take our word for it - hear what others say with video and written testimonials from students, teachers, homeopaths, patrons and more. It makes us proud when we hear all the wonderful things students and respected homeopaths have to say about the School, faculty and courses.
Read more on Testimonials...
We understand that it is important to you that our courses are highly regarded in the homeopathic community and we want to assure you of the high quality of product, service and care.
Read more on Recognition...
A great testament to the quality of our teaching material is the awards the School has won. We have won Teaching Innovation and Teaching Development awards from 2014 to the present day. Read more on Awards...
Six of the world leading homeopaths are Patrons to the School of Homeopathy. They have generously provided teaching material and movie lectures.
Read more on Patrons...
If you are new to homeopathy you might like to just know what it is all about. This area will introduce you to the origins of homeopathy and its main principles, then go further into looking at the aspects of becoming a homeopath.
Read more on What is Homeopathy...
My study at the School of Homeopathy was the most precious years of learning I have ever received as a student



Polly, Graduate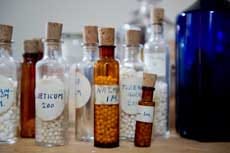 85 percent of trials are positive for homeopathy

To date, 142 Randomised Controlled Trials (considered the 'gold standard' for evidence in conventional medicine) on homeopathy have been published in good quality scientific journals: 74 were statistically strong enough to be able to draw firm conclusions; of those, 63 or 85 demonstrated that homeopathy was more effective than placebo.



British Homeopathic Association, Mathie, R. The Research Evidence Base for Homeopathy, 2009.