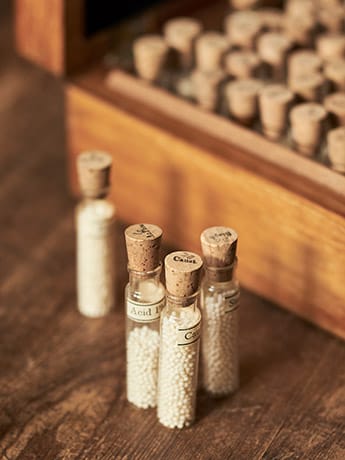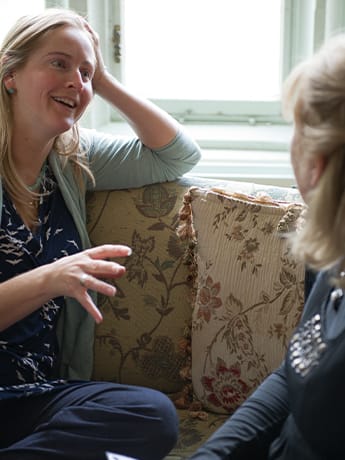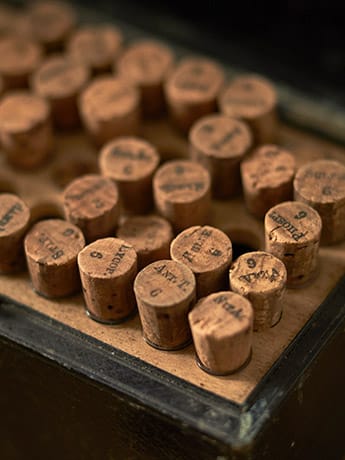 Courses: Practitioner
There is much to be learned and understood as you become a homeopath, not only about the practice, but also about who you are, and how you may heal yourself as well as others. Study involves a combination of good teaching and support from us and appropriate commitment from you. Our part is to give you the best materials and personal encouragement to help you become the most effective practitioner.

Attendance, Online and Correspondence options are available. Whichever study option you choose we combine the best materials so you receive an engaging and rewarding learning experience - from movie lectures, written notes, personal tutors, tutorials, handouts, diagrams, online clinics, online discussion groups, webinars, tutor group meetings, one-to-one tutorials, Facebook student groups, clinical events etc. Education progresses through five levels:

Year one : Foundation Diploma Course
If you want to become a homeopath then you start your training here. You will learn about homeopathic philosophy; how to understand the patient and their disease; how to use homeopathic remedies. read more...
Year two : Introduction into Practice Diploma Course
This takes your understanding of philosophy deeper; you explore more remedies and take more cases; you refine your analysis skills and learn about case management. read more...
Year three : Higher Diploma Course (Part 1)
If you wish to become a professional then, after you have completed the Foundation Course and Introduction into Practice Course, you carry on into the Higher Diploma Course - one leads seamlessly into the next. Here you will be introduced to cutting edge developments in homeopathic understanding and methodologies. You will begin your practice under supervision. read more...
Year four : Higher Diploma Course (Part 2)
The final step in becoming a fully qualified homeopathic practitioner. This completes your learning, with integrated case management, research and business studies and sees you take flight into the profession! read more...
Course Books
Each year of the homeopathy course comes with a specially selected book list. You can purchase these through our transactional website The School of Health, where they are available with discounted rates. read more...
Clinical Training
Alongside the theoretical aspect of each year of the course there is the clinical training. Clinical Training is a vital part in a student's journey towards becoming a homeopath. In year 1 you start with some simple paper cases and a video case and you can join in on the online clinic (all included in the year 1 course fees). In year 2 there are assignment video cases in each module for you to work on and the online clinics. In years 3 and 4 the course becomes more practical and you begin clinical supervision, you also continue with in-course cases and online clinics. You will observe and analyse cases then begin to take your own cases under the guidance of a personal supervisor. By the end of the course you will have completed over 600 hours of clinical study and taken over 30 cases under supervision, ensuring you are a confident, competent homeopath ready to set up in practice and start your new career. Read more...
Medical Science Courses
As part of your training to become a homeopath the School uses The School of Health's medical science courses, which include Anatomy & Physiology and Pathology & Disease. Read more...
Accreditation/Recognition
Our practitioner course is the only homeopathy programme in the world with accreditation in the UK, USA, Canada and Australia.

Beginner Courses
Taster Course
If you're thinking about becoming a practitioner but wish to just 'taste' homeopathy and assess the quality of our practitioner teaching material then this is for you. The rest of Year 1 follows on seamlessly from here. Read more...
Homeopathy First Aid Course & Remedy Kit
If you want to learn the basics about homeopathy from the comfort of your own home and be able to prescribe for your family, but are not interested in becoming a practitioner then this course is for you. The course comes as a complete package with study manual, books, memory stick, remedy kit and everything you need for first aid home prescribing. Read more...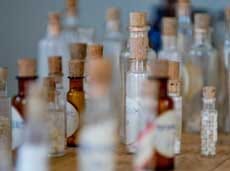 500 million people use homeopathy everyday! Used by 1 in 8 people in the UK, 27 percent of Germans, 40 percent of French and 62 percent of India to name but a few! It is an integral part of the healthcare systems in Germany, France, India, and Brazil. Millions of patients benefit from homeopathy every day.

Target Group Index, Global Survey with 25,000 participants, 2005.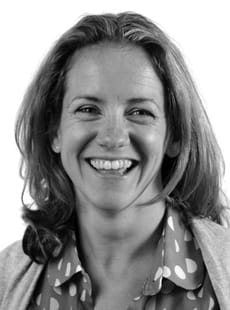 What I love about homeopathy is the satisfaction of the one to one contact with the patients, and the feeling that you're really making a difference to peoples lives.



Amelia Sinclair, Graduate