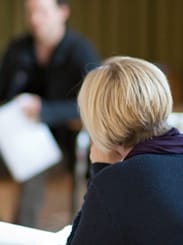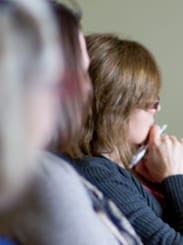 Homeopathy Year 3
Higher Diploma (Part 1)
Part 1 of our Higher Diploma Course is designed to take your study to professional level. Here we have a step from theory into practice and students are introduced to the latest advances in homeopathy while at the same time developing themselves as practitioners through continued clinical studies.

In particular we look at the discipline known as the Sensation Method, which has become popular across the world for its usefulness in understanding the deeper levels of the patient's disease. You will be introduced to the concept of the Vital Sensation and how to recognise it in a patient's presentation and expression. You will be introduced to an understanding of the Kingdoms by which the homeopathic Materia Medica is classified and by which patients may be grouped. Your application of miasm theory will be greatly developed. You will learn about the classification of elements, how they form compounds and how this understanding opens new therapeutic doorways. One of the most important aspects of year three is the self-reflective journey of Supervision. You are now beginning to receive your own cases but under the wing of your supervisor and the School.
Book List Three complements this course. Alongside Part 1 of the Higher Diploma Course (if you wish to certificate as with the Practitioner Advanced Diploma) you will also be required to start Clinical Supervision and increase your number of Clinical Observation hours provided via our online clinics, video cases throughout the course and Summer Schools. For clinical supervision you will work with our supervisors from the Supervision Network.
Clinical Observation
Online clinics are included in the Higher Diploma Course (Part 1) fee. You are welcome to attend as many as you like. Up to 30 hours will count towards your final certificate. Year three students can gain a maximum of 30 hours. International students who are struggling to gain enough hours through our online clinics (because of time zone differences) can gain clinical observation hours with a local homeopath (please contact us for more details). We also offer an annual Summer School. Read more about the School's face-to-face activities in the events area.
Each student, whether home study or attendance, must gain a minimum of 100 clinical observation hours by the end of the 4 year course. Through live clinics and video cases, students gain the expertise and confidence to work on a wide range of cases.
Clinical Supervision
Supervision is a key part of the final years of our homeopathy courses if you wish to graduate at Advanced Practitioner Level. During year 3 of the course you will have the option of working with a supervisor. Your supervisor will be a fully trained homeopath from our Supervision Network who will work alongside you during your case receiving. You will discuss all aspects of your cases and practice with them and they will help you to develop your competence as a homeopath as well as ensure your prescriptions. Supervision is essential to becoming a competent, confident, creative and compassionate homeopath.
Study Options
Attendance
Following on from the Introduction into Practice Course.
Time: 1 Year
Study: 10 School study weekends with assignments, 10 Clinical Observation days, Clinical Supervision and the Proving.
Study Hours: 800 - 900
Credits: 90
Books: Book List Three is recommended for year 3.

Attendance Provings
During the attendance course you will embark on a homeopathic group 'proving' of an unknown remedy. Analysis of the experiences leads to the birth of a new remedy because we are the living instruments through which it expresses its healing powers. The results of our endeavours are regularly published and comprise a growing library of additional information in homeopathic materia medica. Participation in provings also develops skills of perception and personal process and deepens our understanding of homeopathic philosophy and methodology.

Online or Correspondence
Following on from the Introduction into Practice Course.
Time: 1 Year (2 year study period given.)
Study: Units 15-20 with assignments, Clinical Observation and Clinical Supervision.
Study Hours: 800 - 900
Credits: 90
Time: Estimated 12 months (timing up to you)
Enrolment period: 2 years (with option to extend)
Books: Book List Three is recommended for Units 15-20.
Certification: Higher Diploma (Part 1) in Homeopathy
Online Resources
Home study and attendance course students have access to the Online Learning System, webinars, online clinics, online discussion groups, tutor group meetings, the student FaceBook group, the movie library etc. All of this is included in the course fees, all designed to help you stay motivated and engaged through your studies.
All home study students are also welcome to join attendance course School weekend sessions by prior arrangement.
I realised that the education and the spirit which informed it was special. I had received a vision of what healing could achieve at the highest level and I was and am passing this on, helping people live their full potential.



Bill, Student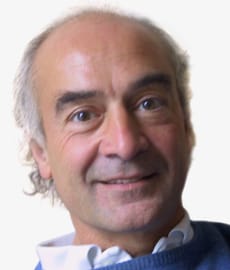 The School's courses are well regarded across the world. Misha Norland has a sixth sense regarding homeopathy. He knows his remedies very well and in their essence.



Jan Scholten, World Class Homeopath and Patron