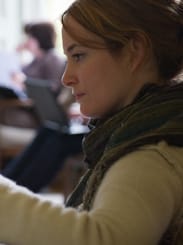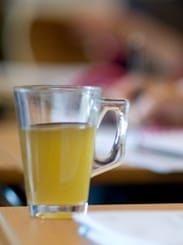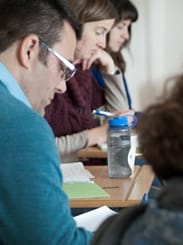 Homeopathy Year 4
Higher Diploma (Part 2)
Part 2 of our Higher Diploma Course is for anyone interested in becoming a professional homeopath. Our highly regarded programme instills the expertise and knowledge to become a confident and successful homeopath.
During this course we continue to develop and consolidate all the techniques and tools learnt throughout, with an emphasis on becoming a well-rounded and competent practitioner, able to prescribe confidently and support the patient with effective case-management. Various approaches are built on and added to so you have more tools to help you analyse the case, such as group classification with the further study of the plant and animal kingdoms and a detailed look at integrating approaches to case analysis. We encourage the use of creative ideas such as these as they often tell us as much about ourselves as they do about the subject being studied.
The course also includes studies on setting up in practice and the development of your practice (your business). Learn how to utilise your own unique skills, personality and aspirations in designing a sustainable practice that will nurture you as a practitioner and support your patients towards health.
Book List Four complements this course. Alongside Part 2 of the Higher Diploma Course (if you wish to certificate as with the Practitioner Advanced Diploma) you will also be required to continue with, and complete, Clinical Observation and Clinical Supervision.
Study Options
Attendance
Following on from part 1 of the Higher Diploma Course.
Time: 1 year
Study: 10 School study weekends with assignments, Clinical Observation and Clinical Supervision.
Study Hours: 800 - 900
Credits: 90
Books: Book List Four is recommended for Year 4.

Online or Correspondence
Following on from part 1 of the Higher Diploma Course.
Time: 1 year (2 year study period given.)
Study: Units 21-26 with assignments, Clinical Observation and Clinical Supervision.
Study Hours: 800 - 900
Credits: 90
Time: Estimated 12 months (timing up to you)
Enrolment period: 2 years (with option to extend)
Books: Book List Four is recommended for Units 21-26.
Certification: Higher Diploma (Part 2) in Homeopathy
Clinical Observation
Online clinics are included in the Higher Diploma Course (Part 2) fee. All students attend a minimum of 100 hours clinical observation through our online clinics. By year 4 of your training you should have already have gained a lot of clinical observation hours, you will use this final year to bring the total number of hours up to 100. Many students do more.
Clinics keep you in touch with the newest case analysis techniques and up-to-date practise information. Teachers facilitate students as they progress towards autonomy and confidence in practice.
Australian students are required to complete 120 hours of clinical observation if they wish to register with the Australian Register of Homeopaths (AROH). These need to be with an AROH registered homeopath.
International students who are struggling to gain enough hours through our online clinics (because of time zone differences) can gain clinical observation hours with a local homeopath (please contact us for more details). We also offer an annual Summer School, read more about the School's face-to-face activities in the events area.
Clinical Supervision
Continuing on from Year 3, under supervision you take 30 cases (at least ten cases with follow-ups each over a period of at least 18 months). During this time you work closely with your supervising practitioner from our Supervision Network. You and your supervisor will undertake a thorough and progressive evaluation of your skills, an important part of which will be your own reflection of what is being learned from each case-taking and about your practice. These cases, their follow-ups and ongoing prescriptions will be assessed regularly and then again as a complete case portfolio at the end of your study. By demonstrating professional competence and appropriate academic standards you will complete the School's highest award the Practitioner Advanced Diploma.
Certification
The Higher Diploma (Part 2) is awarded after successful completion of the Foundation Course the Introduction into Practice Diploma, the Higher Diploma (Part 1), A&P, P&D, Units 22-26.
For some this is a good break-off point, if you do not wish to complete the clinical training. However the Higher Diploma does not confer a license to practice.
Homeopathy Practitioners Advanced Diploma (PDHom Adv)
The Advanced Diploma is awarded after successfully completing all theoretical aspects of the course (The Higher Diploma Unit 1-26, A&P and P&D), the Clinical Observation and Clinical Supervision.
Online Resources
Home study and attendance course students have access to the Online Learning System, webinars, online clinics, online discussion groups, tutor group meetings, the student FaceBook group, the movie library etc. All of this is included in the course fees, all designed to help you stay motivated and engaged through your studies.
All home study students are also welcome to join attendance course School weekend sessions by prior arrangement.
With the kind of learning we got here, homeopathy can be a real transformative power in patients' lives. It's been a wonderful four years - I couldn't hope for a better school to learn homeopathy in.



Noam Bar, Graduate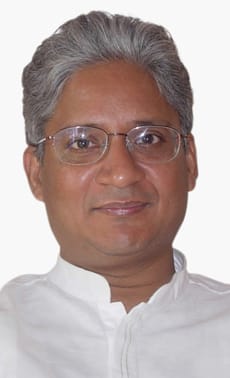 The School has a solid foundation in classical homeopathy, both in its philosophy and practice, yet, has the openness and creativity to explore new avenues and latest advances.



Rajan Sankaran, World Class Homeopath and Patron