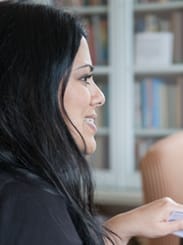 Homeopathy
Year 1
Foundation Course
As well as being the starting point for the Advanced Practitioner Diploma Course and Intro into Practice Diploma Courses, our Foundation Diploma Course is ideal for people who wish to learn about the theory of homeopathy but who might not want to go on to become practitioners.

The Foundation Diploma Course makes a complete arch, from first principles to the finished structure of classical homeopathy. Philosophy is covered in great depth and various approaches for studying materia medica are given, helping you find the way that works best for you. The approach is completely classical, based upon Hahnemannian and Kentian principles. The Foundation Diploma Course has allowed many students in the UK to progress onto year two, not only at our own School, but also at other establishments – its high standard being recognised and appreciated as a sound structure to build upon.

Book List One is required for this course. Alongside the Foundation Diploma Course, if you wish to go onto the Advanced Practitioner Diploma Course, you will also be required to complete The School of Health's Anatomy & Physiology Diploma Course unless you already have equivalent training.
Study Options
You have the option of doing the course by home study or attendance. Attendance is only available in the UK, home study can be done from anywhere in the world. The clinical training aspects of the home study programme alter depending on the region you're studying from (see below).

Attendance
Time: 1 Year.
Study: 10 School study weekends in the UK with home research and monthly written assignments.
Study Hours: 800 - 900
Credits: 90
Books: Book list One is required for year 1

The attendance Foundation Course is for you if you can come to classes in the UK and keep up with regular homework. You attend ten weekends each year starting in September.

Online or Correspondence
Time: 1 Year (2 year study period given.)
Study: Units 1-7 with assignments, plus direct learning.
Study Hours: 800 - 900
Credits: 90
Time: Estimated 12 months (timing up to you)
Enrolment period: 2 years (with option to extend)
Books: Book list One is required for Units 1-7
Certification: Foundation Diploma in Homeopathy

Your independent study is supported and strengthened by direct learning sessions. These face-to-face events not only help keep you motivated but also provides specific guidance on casework through the medium of video recordings and workshop-style learning experiences.
Clinical Training
UK students attend an annual 2 Day Summer School in May/June at the School. Australian students attend 20 hours of 'AROH approved' direct learning sessions in Australia in year one. Japanese students can attend seminars put on in Japan by the School of Homeopathy Japan. Students from Europe or the Rest of the World are expected to come to one of these events, if you are unable to attend you can go to a seminar in your country. To read more about the School's face-to-face activities go the the events area.

All home study students are welcome to join attendance course School weekend sessions by prior arrangement.
I now have three thriving clinics, each month they become busier and I am earning an income doing a job I adore. I treat many children and have found an area that I love working in, as it is so rewarding.



Polly, Graduate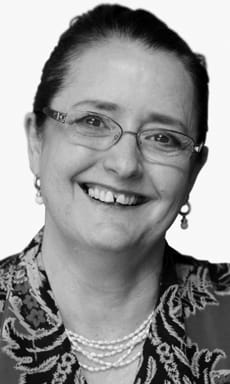 The School of Homeopathy's courses are renowned for their excellence in homeopathic learning the world over.



Miranda Castro, World Class Homeopath and Patron