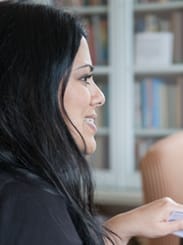 Homeopathy
Foundation
Course Teachers
We worked with a broad range of experts from leading homeopaths to illustrators, editors, designers and programmers to develop this course. Many of our faculty members contributed to the text and checked the course content and curriculum and we invited the finest teachers from around the world to contribute to its content. We embraced the latest blended learning techniques and put everything we know about homeopathic education from the last 30+ years into this course.
We wanted to create a World Class course - a class that anyone can access from anywhere in the world.
Teacher movies and audio lectures
The course includes teaching from 9 leading homeopaths:
Unit 1 : Introduction to Homeopathy


Movie Presentations

Vital Force
David Mundy
12m
Like Treats Like
Geoff Johnson
7m
Vital Force
Geoff Johnson
10m
The Organon
Karen Leadbeater
17m
Hahnemann
Luke Norland
15m
Like Cures Like
Luke Norland
18m
Introduction to Homeopathy
Mani Norland
43m
Planes of Consciousness
Misha Norland
18m
The Organon, Aphorism
Misha Norland
15m
Movie Lectures


Vital Force
Bill Rumble
1h 5m
Sulphur
Misha Norland
1h
Rhus Tox
Bill Rumble
32m
Audio Lectures
Introduction to Homeopathy
Misha Norland
45m
Introduction to Homeopathy
Misha Norland
37m
Introduction to Homeopathy
Jeremy Sherr
33m
Aconite
Murray Feldman
1h 2m
Sulphur
Misha Norland
45m
Sulphur Continued
Misha Norland
45m
Belladonna
Misha Norland
29m
Rhus Tox
Jo Daly
50m
Arnica
David Mundy
22m

Unit 2 : Provings, Potency & Potentisation

Movie Presentations
Pharmacy
David Mundy
7m
Potency
David Mundy
21m
Homeostasis
Karen Leadbeater
11m
Organon 4-6
Luke Norland
19m
Potentisation
Luke Norland
22m
Provings
Misha Norland
19m
Movie Lectures
Bryonia
Bill Rumble
36m
Pulsatilla
Misha Norland
1h 2m
Potency
Misha Norland
42m
The Potency Question
Misha Norland
30m
Pharmacy
Misha Norland
23m
Schumacher
Misha Norland
8m
Lycopodium
Misha Norland
8m


Audio Lectures


Homeopathic Provings
Misha Norland
42m
Bryonia
Misha Norland
30m
Hom. Pharmacy & Potentisation
Misha Norland
42m
Pulsatilla
Misha Norland
45m
Chamomilla
Murray Feldman
45m
Calcarea Carbonica
Misha Norland
59m
Song Calcarea Carbonica
Janet Daly & Guto Dafis
2m


Unit 3 : Language of Disease

Movie Presentations
Call and Response
Bill Rumble
7m
Symptoms and Signs
Bill Rumble
15m
Totality of Symptoms
Bill Rumble
10m
The Language of Disease
Karen Leadbeater
19m
Primary and Secondary Action
Luke Norland
19m
The Repertory
Luke Norland
30m
Polarities
Misha Norland
17m
Movie Lectures
Lycopodium
David Mundy
1h 12m

Nux Vomica
Nick Burton Taylor
59m
Audio Lectures
Language of Disease
Janet Snowdon
15m
Language of Disease
Murray Feldman
24m
Nux Vomica
Misha Norland
40m
Sepia
Misha Norland
29m
Sepia
Janet Snowdon
32m
Ferrum Phosphoricum
Janet Snowdon
11m
Eupatorium Perfoliatum
Janet Snowdon
14m
Lycopodium
Misha Norland
43m
Song Lycopodium
Janet Daly & Guto Dafis
1m
Gelsemium
Murray Feldman
38m

Unit 4 : Direction of Cure

Movie Presentations
Timeline
Karen Leadbeater
9m
The Organon Aphorism 1 & 9
Mani Norland
24m
Direction of Cure
Misha Norland
16m
Direction of Cure
Nick Taylor
23m
Movie Lectures
Symptom Hierarchy
Bill Rumble
1h 21n
Hierarchy of Symptoms
David Mundy
18n
Mercury
Misha Norland
1h 3m
Natrum Muriaticum
Bill Rumble
1h 16m
Case of Mercury
Misha Norland
21m
Case Analysis of Mercury
Misha Norland
32m
Acutes Introduction
Jenny Grist
44m
Acutes Case Taking
Jenny Grist
1h 26m
Audio Lectures
Direction of Cure
Misha Norland
44m
Direction of Cure Continued
Misha Norland
45m
Natrum Muriaticum
Misha Norland
1h 14m
Song Natrum Muriaticum
Janet Daly & Guto Dafis
3m
Mercurius
Misha Norland
28m
Phosphoric Acid
Janet Snowdon
22m
Song Mercurius
Janet Daly & Guto Dafis
1m
Phosphorus
Misha Norland
53m

Unit 5 : Taking the Case

Movie Presentations
Taking the Case
Bill Rumble
10m
Acute and Chronic Disease
David Mundy
11m
The Homeopathic Consultation
Geoff Johnson
20m
The Case Taking process
Karen Leadbeater
16m
CLAMS
Luke Norland
16m
Taking the Case
Misha Norland
26m
Movie Lectures


Healer's Dialogue
Misha Norland
29m
Case Analysis of Samantha
Misha Norland
31m
Audio Lectures
Taking the Homeopathic Case
Murray Feldman
7m
Taking the Homeopathic Case
Misha Norland
10m
Taking the Homeopathic Case
Jeremy Sherr
19m
Taking the Homeopathic Case
Janet Snowdon
27m
Taking the Homeopathic Case
Jeremy Sherr
26m
Arsenicum
Misha Norland
44m
Song Arsenicum
Janet Daly & Guto Dafis
2m
Ignatia
Jeremy Sherr
1h 13m
Aurum
Misha Norland
16m
Aurum
Janet Snowdon
43m
Song Aurum
Janet Daly & Guto Dafis
4m

Unit 6 : Evaluation of Symptoms

Movie Presentations
Evaluation of Symptoms
David Mundy
21m
Differentation
Luke Norland
21m
Hierarchy of Symptoms
Luke Norland
24m
Evaluation of Symptoms
Misha Norland
25m
Case Analysis
Nick Taylor
40m
Movie Lectures
Case of Mary
Misha Norland
50m
Evaluation of Symptoms
D Mundy & M Norland
17m
Symptom Hierarchy
David Mundy
1h 17m

Audio Lectures
Argentum Nitricum
Misha Norland
39m
Tuberculinum
Misha Norland
31m
Song Tuberculinum I
Janet Daly & Guto Dafis
2m
Song Tuberculinum II
Janet Daly & Guto Dafis
4m
Lachesis
Misha Norland
15m
Lachesis
Jeremy Sherr
54m
Staphisagria
Misha Norland
41m
Baryta Carbonica
Janet Snowdon
42m
Carbo Vegitabilis
Misha Norland
42m


Unit 7 : Susceptibility

Movie Presentations
Layered Cases
Luke Norland
17m
Supression
Luke Norland
18m
Susceptibility
Mani Norland
41m
Susceptibility
Misha Norland
14m
Movie Lectures

Susceptibility
Nick Burton Taylor
2h 26m

Medorrhinum
Misha Norland
12m
Medorrhinum
Jo Daly
1h 7m
Medorrhinum Cases
Jo Daly
24m
Case of Malcolm
Misha Norland
37m
Case of Malcolm Follow Up
Misha Norland
5m
Audio Lectures
Susceptibility
Murray Feldman
22m
Causticum
Misha Norland
34m
Silica
Murray Feldman
1h 7m
Medorrhinum
Janet Snowdon
1h 13m
Ipecacuanha
Misha Norland
27m
Acute Prescribing & Acute Cases

Jo Daly & Misha Norland

27m
Acute Prescribing
Misha Norland
45m
Acute Prescribing
Murray Feldman
8m
Case Analysis of Acute Cases

Murray Feldman & Jo Daly

32m
Teacher biographies
The following teachers provided material and lectures for this Homeopathy Year 1 Foundation Course.
Misha Norland
The School's Founder and course leader, Misha Norland was a Fellow and a founding member of The Society of Homeopaths and was the first editor of its journal. A practitioner for over 30 years, he was Head of Homeopathic Research at the first UK homeopathic college. Widely respected for his teaching and practice skills, he provided numerous lectures and over the years taught many of the world's leading homeopaths. He was also an international clinical facilitator, lecturer and author and was well known for his contributions to journals, conferences and new materia medica. In addition to running the School in the UK, he was the principal clinical teacher for the School's International Study programme. Misha loved to blend old and new ideas and weave information together in a noteworthy and memorable way.



David Mundy, FSHom
Originally an acupuncturist and osteopath, David studied at the College of Homeopathy, London and with many leading homeopaths including Vithoulkas, Jan Scholten and Rajan Sankaran. A practitioner for over 35 years, he teaches at many of the principal homeopathy colleges in the UK, as well as overseas, and specialises in post-graduate training. David teaches from the wealth of his clinical experience, memorably filling our minds with homeopathic gems and plenty of jokes along the way.

Janet Snowdon, RSHom
One of our most popular senior lecturers, Janet has been in practice for over 25 years. She has studied with many leading homeopaths including George Vithoulkas, Jayesh Shah and Rajan Sankaran. Sankaran provided her with an insight into practice, which she has made her own and with which she enchants us as she teaches cases. She has a busy practice in Bath, England and has also been involved in proving new remedies. Practical and with a deep appreciation for the mystery of healing, Janet offers many insights into the topics of her teaching, and is an inspiration in her readiness to be amazed and delighted.

Jo Daly, CCH
Currently Dean of Education at the School of Homeopathy, New York, Jo began teaching in England in the 80s and then moved to the US where she was a founder of the Pacific Academy of Homeopathy. Jo has been in practice for over 25 years and has been a popular lecturer in many schools. Her life and practice have been immersed in an exploration of the mystery of the human condition from physical to spiritual.

Bill Rumble, DSH, RSHom
Bill has been practising since 1987 and has taught in various schools in England and Ireland since 1992. A graduate of our School, he founded the Welsh School of Homeopathy in 1995 and is particularly known for his practical interpretation of homeopathic philosophy and his artful case-taking. Bill is an inspiring presenter, gleaning methods from recent developments in psychotherapy to give students new approaches into ways, to widen and deepen their understanding.

Jenny Grist, DSH, RSHom
Jenny's interest in homeopathy began in 1987 with much experimentation on her own farm animals and other friends. Jenny studied at The School of Homeopathy, graduating in 2002, and also completed the Dynamis Course of Advanced Homeopathy. She runs a thriving rural practice in the green depths of Mid Devon, but regularly takes herself away to teach Homeopathy at 'Wellie' Level. Jenny enjoys the magic of matching spirit to substance.

Murry Feldman, MCH, RSHom
Murray Feldman teaches through our audio lectures. He has been studying, practising and teaching homeopathy since 1977. He studied in India for three years then graduated from the College of Homeopathy in London. He has studied with homeopaths such as George Vithoulkas, Rajan Sankaran, Jan Scholten, Jayesh Shah and Roger Morrison. During the many years that Murray lived in Devon he was a popular lecturer, as well as friend and inspiration to many of us – a voice for best practice and deep compassion. Murray is the director of the Vancouver Homeopathic Academy and practises at the Vancouver Centre for Homeopathy in Vancouver, Canada.

Jeremy Sherr, RSHom, BA
Jeremy began his studies at the College of Homeopathy, London, in 1980 and completed a degree simultaneously in Traditional Chinese Medicine. Jeremy rekindled the science and art of provings after a century of near silence. He is a brilliant and creative thinker who is well grounded in the philosophy and writings of Hahnemann. His lectures are an inspiring blend of classical homeopathy and original thought, delivered with vitality and humour. Jeremy was awarded a fellowship from the Society of Homeopaths and a Ph.D. from Medicina Alternativa.

Nick Taylor DSH RSHom
Nick graduated from the School in 1993 and set up practice from his home in Devon. Later he attended Jeremy Sherr's Dynamis post graduate course, which helped him develop his homeopathy skills further. The School has always remained close to his heart and he works with us on many levels as mentor, supervisor, and teacher. Nick's passion for homeopathy really began through reading Kent's Lectures on Homeopathic Philosophy, which he still enjoys to this day.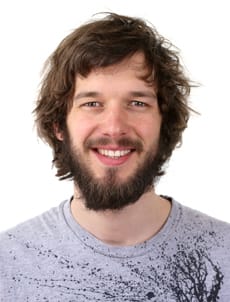 I really enjoyed studying with the School of Homeopathy. I found the level of support, quality of the lessons and knowledge of the teachers to be at an excellent professional standard. The course over the 4 years has been very flexible which has helped me to not feel too pressured next to my day to day work and life.



Karl Zillman, Graduate