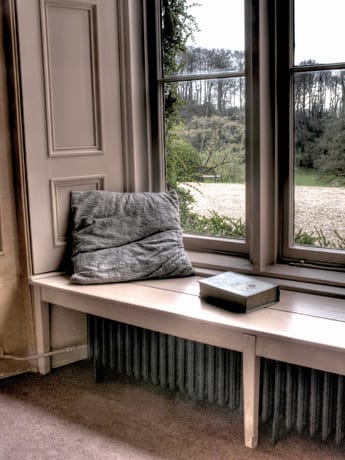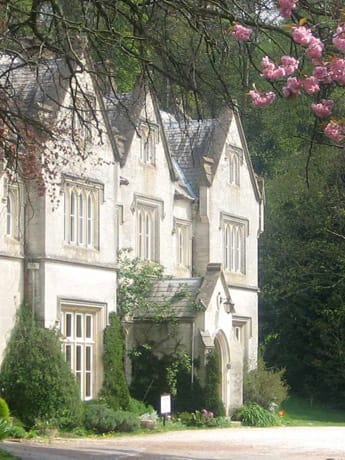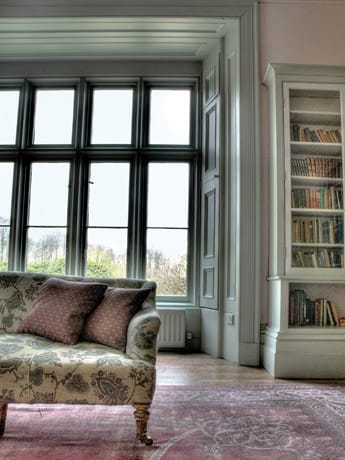 Our Venue
The setting of our attendance course, Hawkwood College in Stroud, Gloucestershire is a perfect setting for the study of homeopathy.

Visit the website: www.hawkwoodcollege.co.uk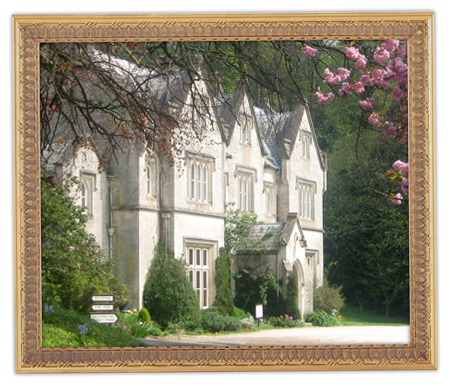 Setting
The 19th Century country house is set in 42 acres of beautiful gardens, woods and fields, and is an Area of Outstanding Natural Beauty. The setting provides a tranquil environment conducive to reflective study where the busy world can be left behind and we can appreciate life's renewing cycles and seasons.
Though secluded, Hawkwood is less than two miles from the vibrant mill town of Stroud and easily accessible by train and road. Stroud has a mainline train station reachable from London in 90 minutes and is a short distance from both the M4 and M5.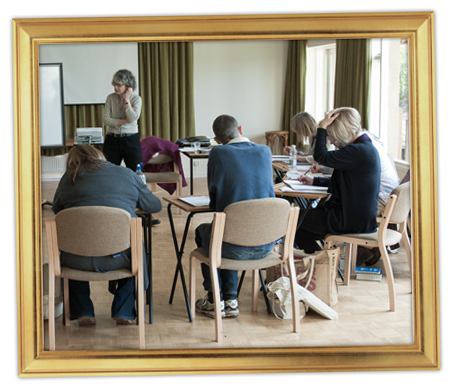 Teaching Rooms
The beautifully decorated rooms are filled with light, warmth and serenity. Aside from the various classrooms there is also a reference library and computer facilities. A unique aspect to the course includes the low cost clinic which is run from Hawkwood and students sit in another room, watching the live case via a video link.
Read more about Teaching Rooms...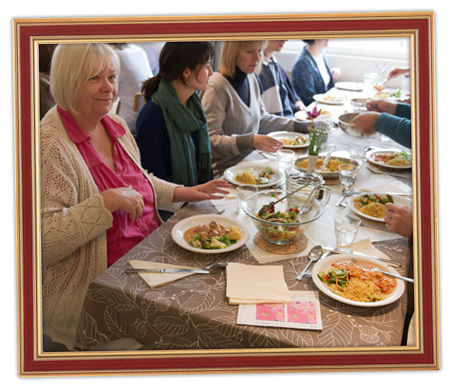 Meals & Accomodation
Hawkwood can accomodate 50 guests at a time, offering single, shared and en-suite rooms, with stunning views for a peaceful nights sleep. They are well known for their delicious, fresh and wholesome food and special dietary needs are accomodated when possible.
My time at the School of Homeopathy challenged me on all levels and opened up a complete new world for me; it was inspirational and fascinating. The warm and friendly environment always made me feel I was an important part of the school and throughout my time there, the school was very supportive.



Cathy, Student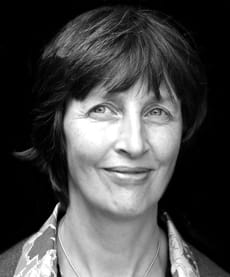 There was one word that attracted me to the School of Homeopathy when, as a prospective student, I was looking for somewhere to train. That word in the 1998 prospectus was 'nurture'. As a student I found the School did indeed do 'what it says on the tin' and that each individual was and is valued exactly as they are, there being a real commitment by all the tutors and staff to bring out the best in each individual.



Jenny Grist, Teacher and Tutor