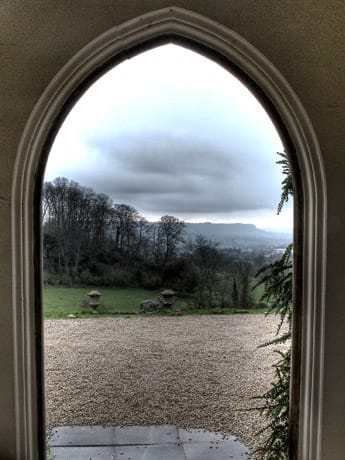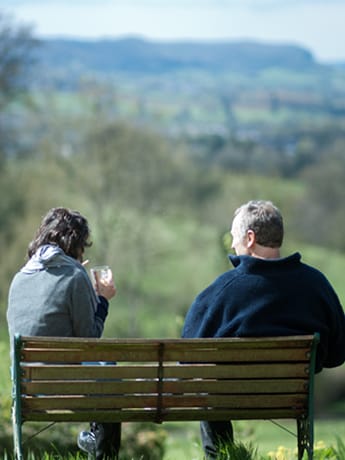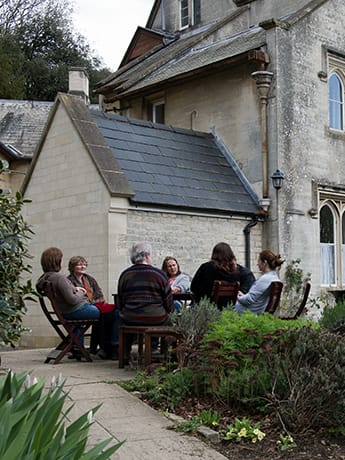 Stroud & Cotswolds
Stroud is situated on the edge of the Cotswolds nestled amongst beautiful valleys, vales and wolds. This dramatic mix of landscape, coupled with unique heritage, unspoiled villages and market towns make Stroud a great place to explore.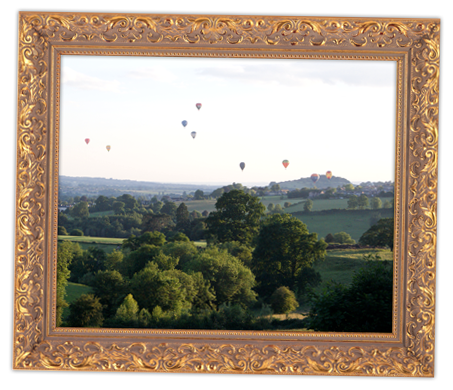 The Cotswolds is England's largest Area of Outstanding Natural Beauty, and with its rolling hills, deep valleys and quaint villages it's easy to see why. Throughout walks around the many villages and towns the famous Cotswold stone houses are in abundance and being quintessentially English, the Cotswolds is one of the favourite places for tourists to visit.
A great past time in the Cotswolds is simply to take a walk and appreciate the beauty and diversity of the heritage. There are many dedicated walking guides to this area, providing unforgettable memories and tranquillity which can really instil a peaceful mind, complementing the study of homeopathy.
Jasper Conran once described Stroud as 'the Covent Garden of the Cotswolds'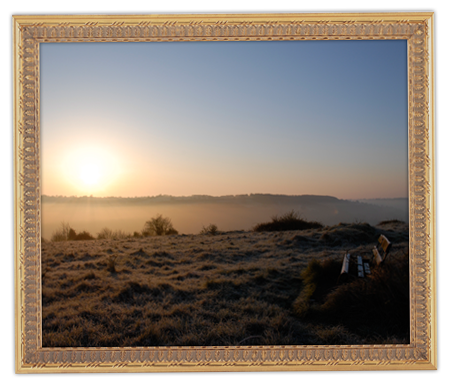 Nestled in the heart of this beautiful area is the largely undiscovered, vibrant mill town of Stroud. Made famous by Laurie Lee's 'Cider with Rosie' the five valleys boast some of the best views in the area. There is plenty to do in Stroud:
Wander through the cobbled streets of the centre, with plenty of organic art cafés, wine bars and award winning pubs to stop for a bite to eat.
Understand the heritage and visit old historic country houses.
Maybe bump into a celebrity; Keith Allen, Lilly Allen, Damien Hirst and Princess Zara are just a few of the famous faces drawn to Stroud.
Visit the Farmers Market; open every Saturday morning here you can buy locally grown produce and handmade crafts.
Sonnet to Stroud
It's not only the folding hills which lie
Calm around the town with vantage points
Where I can walk and gaze and point and sigh
And know each field and path, how each one counts.
It's River Severn, boundary to my thought,
The sky at night with stars accessible,
Decayed canals in which the moon is caught,
And surge of people, irrepressible.
There is a certain something in the voice
A subtle understanding of sublime
An overview that has to do with choice
To inhabit this dear place, at this one time.
I told a stranger that I lived in Stroud
I whispered softly but my heart was loud
Jo Bousfield
Blue skie's are over Cotswold
And April snows go by,
The lasses turn their ribbons
For April''s in the sky,
And April is the season
When Sabbath girls are dressed,
From Rodboro'' to Campden,
In all their silken best.



John Drinkwater (1882-1937)