Low Cost Clinic
The School of Homeopathy's low cost clinic runs one friday of every month from Hawkwood. The clinic is open to anyone who would like a homeopathic consultation at a low price. Consultations cost just £25 including the prescription.

Your case will be taken by either David Mundy or Bill Rumble (Both senior lecturers and homeopaths with with over 35 years clinical experience each). Cases are viewed by students via a video link from another room, which means students get the benefit of live cases and you have the benefit of a highly experienced homeopath with several dedicated and passionate students working on your case - all to help improve your health. All for a reduced rate that is around a thrid of what it would normally cost.
The clinics are open to anyone from the local area, or from further afield, who would like a homeopathic consultation. We offer this at a specially reduced rate because this is an integral part of the School's teaching programme for our students.
Please note that we have very limited places, just ten a year, and so we book on a first come, first served basis with whoever can fully commit!
Fee: Consultations cost just £25 per session including the prescription and this is less than a quarter of the usual prices.
Three sessions: We ask that a new patient commits to three clinic sessions: an initial consultation (about 90 minutes), and two follow-ups (about 40 minutes). Places are limited - so it is important that the appointments are kept.
What to expect: The clinic is an essential part of our students' training programme and our advanced level students will view the process via a live video link to another room in Hawkwood. However, it will only be you and the practitioner in the consultation room, so please don't worry! Following your consultation the homeopath and students require additional time for analysis and discussion, and then a remedy will be posted to you within 2 weeks of your consultation. This allows students to benefit from the live experience and the patient benefits from a highly experienced homeopath at an affordable price- with the addition of several students working on the case at the same time! When you book, please note that you are agreeing to this.
Bookings: Contact Jen
Phone: 01453 765 956 · Email: [email protected]
More time to talk to a health professional

When you see a homeopath you are given the time to talk about all the symptoms you are experiencing. The first appointment usually lasts 90mins, with follow-up appointments lasting 45mins. Questions about your lifestyle, eating habits and preferences, temperament, personality, sleep patterns and medical history help the homeopath to form a complete picture of your health.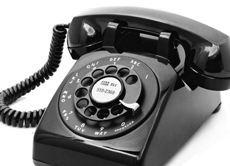 Call now to book an appointment at the Clinic.



01453 766 556
This clinic creates a beacon for homeopathy in Stroud; it brings homeopaths together; it acts as an international teaching facility for the School and it offers patients the highest quality of homeopathic treatment and care.



Mani Norland, Principal