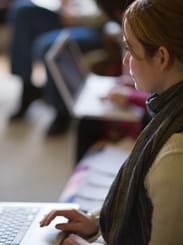 Testimonials
We are very proud of our School and courses, and when we receive testimonials from students, faculty and patrons we can't wait to share their views with you.

Student Testimonials
Graduates and current students, these people have truly been inspired by our courses...

"Studying at the School is like stepping into another world. You leave the mad pace of life behind and enter a welcome haven of tranquility. Here the teachers, tutors and mentors are there to support you on your journey with such faith in you that you cannot fail to achieve your potential." Barbara

Read more Student Testimonials...

Homeopath Testimonials
Faculty, practitioners and patrons, these respected professionals appreciate what the School stands for...
"I have known Misha for nearly 30 years. His dedication to the Art and Spirit of homeopathy is manifest through his wonderful teachings and collaborations on both sides of the Atlantic. His courses are renowned for their excellence in homeopathic learning the world over." Miranda Castro, Homeopath, Lecturer, Tutor, Author, Software Developer
Studying at the School is like stepping into another world. You leave the mad pace of life behind and enter a welcome haven of tranquility.



Barbara, Student