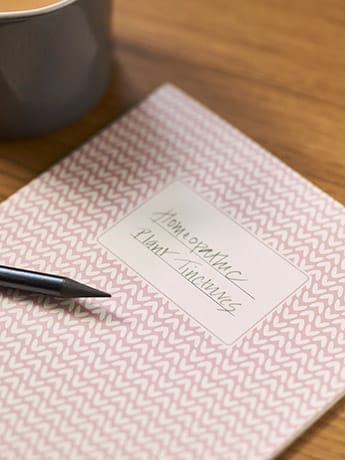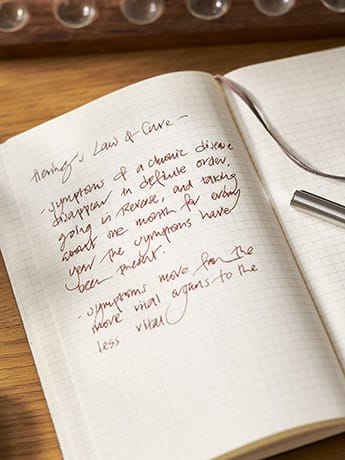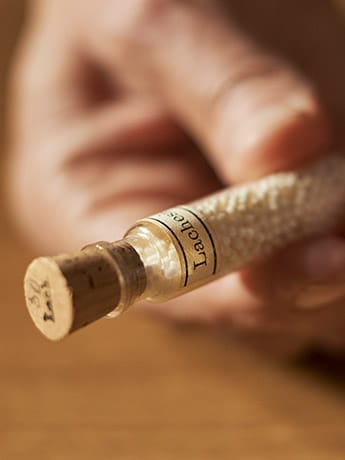 Patient Testimonials
Don't just take our word for it...

Hear what our patients have to say about the treatment they received from our experienced collective of homeopaths at the Homeopathy Clinic
Homeopath : David & Katja Behrens
"When I was invited to see Katja and David to have a consultation process for homeopathic medicine, I admit to being a sceptic of homeopathic medicine…The approach to probing my explanations for greater depth and understanding of my key words and experiences really got me thinking. So thought provoking, so interesting, And ultimately so helpful in creating a new level of personal understanding… The following day after taking the remedy I felt fantastic, energetic and clear minded with a real spring in my step and a smile on my face! I still felt great a week later. I was amazed…
I was convinced that this was not a placebo, this was the real deal. The effect the homeopathic remedy had on me was so strong, and so good, there was no way this could be a trick of the mind. When I feel my health slipping, I have a remedy that can help me to stay healthy, rather than waiting until I get ill and then trying to fix the illness.
Thank you Katja and David. What a fantastic gift health is. I feel very fortunate to have been given this opportunity to explore my health with you both, and extremely grateful that you gave me such a fantastic gift."

(Teacher, Stroud)
"Hi David and Katja. Thanks for yesterday; it was a lovely uplifting and indeed soul searching experience; your totally objective response will I am sure be fascinating and very helpful so thank you both. I suppose this is what I am on about; not quite perfect! but getting there!!! Illustrates a lot about me anyway! Implosion and explosion…will line up a number of very good friends who I am sure could benefit from your input!"

(Artist and Landscape Architect, Gloucestershire)
"For me the treatment has had significant effect. I liken it to the image of a whirling underground river trying with force to break to the surface, changing into a graceful and calmly flowing river which at times flows above ground and at times underground. I generally sleep better and deeper, have vivid dreams that I remember the following day, I feel much stronger within myself and much more present and centered. Interestingly, apart from the first little niggles of a potential cold I have had no colds yet. Thank you so much, this has been such an interesting process to go through with you."

(Social Worker, Stroud)
Homeopath : Delny Britton
"Six and a half years ago after contracting pneumococcal meningitis I had almost lost my hearing and the ENT specialist had nothing to offer me. Determined to help myself, I asked around about homeopaths and Delny Britton was recommended to me. Within three months my hearing was normal and, since then, I have continued to seek help from her for other medical problems. Delny has not only been very thorough and caring during any appointments I have had with her but also highly professional. I feel I benefit greatly from any homeopathic remedy that has been prescribed and would highly recommend Delny as a member of the Stroud clinic. I have great faith in both her and homeopathy."

(JS, 2014)

"I have been treated by Delny Britton over a number of years following the death of my mother and then a breast cancer diagnosis. I have found her to be an extremely caring and sympathetic homeopath with a deep knowledge and understanding of her subject. She has a very perceptive nature which enables her to explore the whole person in depth and find the right homeopathic remedy. Her consultations are conducted with great sensitivity and she always keeps in mind that it is possible, and indeed sensible, for homeopathy and conventional medicine to work together where appropriate."

(JM, 2014)
Homeopath : Diana Bates
"I saw Diana about menopausal symptoms and found her approach and manner very supportive and professional. The continual support I receive from Diana is very beneficial to me and I hope to continue seeing her. I thoroughly recommend Diana's homeopathic practice. The prescription is working really well and I'm able to come off HRT with continual support of Diana and the remedy".
(Teaching assistant, Wiltshire)

Homeopath : Sam Pereira
"My mobility had been reducing slowly over several years, and after a summer of poor health and being on and off crutches, I was offered long term medication to alleviate pain and stabilise my condition. Not being very keen on life long medication, I sought an alternative and found Sam. Four months later I can walk without pain, I can skip and jump (which my 5 year old daughter has NEVER seen me do!), and I have forgotten where I put my crutches. I am astounded, delighted, amazed and beyond grateful. Thank you."

(Mother, Nailsworth)
Homeopath : Sue Baker
Our family have been visiting Sue since we moved to the area in 2011. Sue has an ability to obtain a clear picture of each one of us and her prescribing has been spot-on. She has helped us through acute illnesses as well as supporting our general well being to improve our quality of life. Sue has a wonderful rapport with my young children and they are always willing to talk with her. She is extremely genuine and caring. I am so grateful for the positive effect she continues to make in our lives. Thank you!
(Mother, Painswick)
Sue treated me for menopause symptoms, hot flushes and disturbed sleep. The treatment was really effective and I have almost no hot flushes and have been sleeping untroubled through the night. Really grateful and Sue's help has made a huge difference to my wellbeing.

(Mother/Pilates instructor, Stroud)
Thank you for the remedy. I feel it has been working on a deeper subtle level. An inner seeing. I have had the feeling of a melting inside and great sense of peace and rightness. I experienced this before with your perception and treatment so thank you very much.
(Psychotherapist, Stroud)
More time to talk to a health professional

When you see a homeopath you are given the time to talk about all the symptoms you are experiencing. The first appointment usually lasts 90mins, with follow-up appointments lasting 45mins. Questions about your lifestyle, eating habits and preferences, temperament, personality, sleep patterns and medical history help the homeopath to form a complete picture of your health.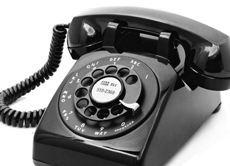 Call now to book an appointment at the Clinic.



01453 766 556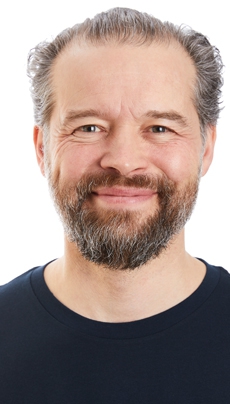 This clinic creates a beacon for homeopathy in Stroud; it brings homeopaths together; it acts as an international teaching facility for the School and it offers patients the highest quality of homeopathic treatment and care.



Mani Norland, Principal