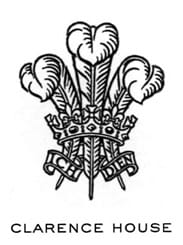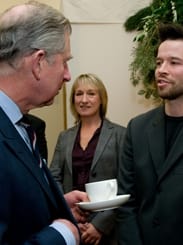 Royal Support for the School
His Majesty, King Charles III (as His Royal Highness, The Prince of Wales), has shown his support for The School and has been widely known as an avid supporter of homeopathy. In 2011 the School celebrated its 30th anniversary and received a letter of support from His Royal Highness (now His Majesty). In 2017 members The School of Homeopathy's faculty were invited to Highgrove to meet him.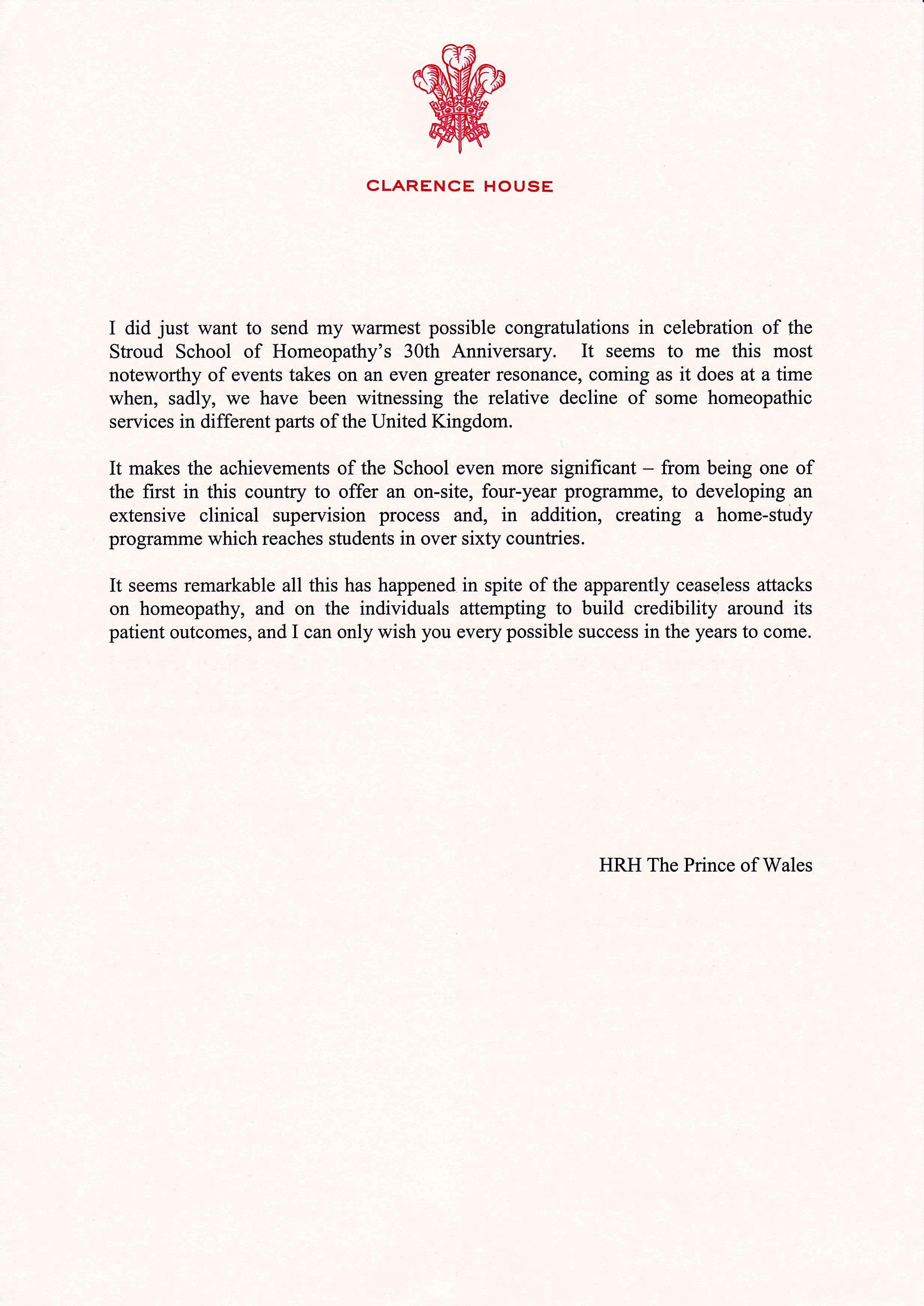 The Highgrove Event
The School of Homeopathy was invited to an event in Highgrove, Tetbury to celebrate natural medicine. Mani led the Homeopathy group comprised of faculty from the School.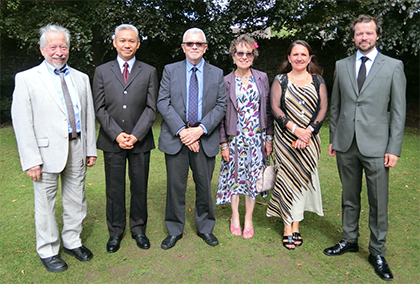 Mani says, "I had the honour of meeting HRH in 2009 at an event in London. Back then HRH asked me to keep him updated on the School of Homeopathy's activities and homeopathy in general. HRH The Prince of Wales, the Queen and other members of the Royal family have long been avid users and supporters of homeopathy and this form of medicine has been used by the Royal family for decades. Until her death in 2002, at the ripe old age of 101, Her Majesty the Queen Mother, was the principal royal patron of the British Homeopathic Association. Clearly the Royal family are well educated and well connected, with access to just about anything they want. They also live long and healthy lives and they are known to choose homeopathy and natural medicine as well as conventional medicine. They adopt the best of both and use an integrated approach - something we can all learn from. So… ever we met in 2009 I have been writing to HRH each year. Last year, I suggested an event at Highgrove would help boost the profession and so to my great surprise the School was then invited to a Complementary Health Practitioner's Reception at Highgrove last Monday"
HRH The Prince of Wales has always taken an active role in his support for homeopathic and complementary medicine, but this was a special event. Around 100 practitioners and professionals from the world of natural and conventional medicine gathered at Highgrove. Guests were taken on a tour of the extensive estate gardens. The tour groups returned to a champagne reception on the patio. HRH joined guests where he met with each person individually.

Mani continues, "I had the pleasure of introducing HRH to each person in our group. Misha Norland, the School's founder and my father, Janet Snowdon and David Mundy, two of the School's most senior faculty members and teachers, Aaron To, our Chinese course partner and Christine Lees, from Homeopathy at Wellie Level who is also a former student of the School."
"Whilst introducing the first member of our group, a young woman from the next group caught HRH's eye and I saw her go weak at the knees and she fainted. Luckily someone caught her and St John's Ambulance were by her side in moments. I asked HRH if he always has that effect on women. He laughed and said yes, but he usually bores them to sleep. HRH had a charming and relaxed manner that immediately put us all at ease. He spent a few minutes with each of us. We discussed the School, homeopathy in the UK and China, natural medicine and his new state-of-the-art clinic at Dumfries House (a stately home in Ayrshire) that will offer free 'holistic' care for patients referred from the NHS."
HRH addressed guests in a speech at 8pm where he spoke of the importance of natural medicine and an integrated approach to healthcare and his new clinic in Scotland.
Quote from Misha Norland, "HRH Prince Charles' gardens at Highgrove (we had a guide for our group) are beguiling and idiosyncratic, an outer reflection of the inner man. Each area would require a few paragraphs to describe, as each is designed in a different style, varying from formal to woodland, with areas of natural planting through to stylised and elaborate where we encounter an abundance of topiary - a passion of the Prince, our guide informed us. There are gateways and temples, a stumpary and a green frog pond providing a snail and slug free habitat for a substantial hoster garden. There are wild flower meadows humming with bees. And so on and yet more, like walking in a book of fairy tales…"
Misha continues, "HRH is a charming man, and clearly a romantic to the core. I sense he is also a deeply private man, who is powerfully motivated to be of service through his royal presence, to various causes espousing humanitarian ideals. He is a committed networker; we saw plenty of evidence of that during his sessions with us. He came round to chat to groups of seven or eight individuals, spending around five to ten minutes with each group of which there were around twelve. He makes eye contact with his guests, and holds it. He smiles and laughs a lot. So there we were, having been enchanted by the grounds, and his royal presence, gathered in the substantial visitor's garden centre under the blue sky, eating canapés and drinking Champagne and elderflower presse. Indeed, it had been a glorious meeting of folk joined by our common efforts of providing alternative health care. We certainly felt proud to be there, and I felt happily vindicated by being in the presence of so many fellow travellers, on that sunny afternoon in Highgrove!"
Quote from Janet Snowdon, "On a sunny afternoon we drank champagne chatting to a prince who is deeply committed to the cause of Homeopathy and espousing it as much as he can within the constraints of his position. His passion and dedication to organic gardening and farming was also apparent as we enjoyed a tour of his beautiful gardens. Not only stunning flower gardens created here but also land being restored to its natural state as in a wildflower meadow with flowers native to Gloucestershire and the Cotswolds. Nature is left to sort out the balance itself as was evidenced in green algae being left to flourish on a pond thus dealing with the problem of slugs and snails. HRH brought a relaxed air to a delightful afternoon with all of us pleased to see each other and dressed to reflect the surroundings of beauty, care and thoughtfulness."
Quote from Aaron To, "I am sincerely honoured and grateful for the encouragement of His Royal Highness. Prince Charles' continued support for homeopathy and our school is not only significant for the development of homeopathy in UK but around the world."
Quote from Yvonne Fok, "His Royal Highness' effort in transforming the gardens around the Highgrove house is inspiring, so is his enthusiasm in Homeopathy. The hearty words from the Prince of Wales definitely gave the School of Homeopathy and our Chinese colleagues fresh life and vigour."
The 30th Anniversay Event
Over 2000 homeopaths come together to celebrate the School of Homeopathy's 30th Birthday!
The School of Homeopathy held an historic event in Stroud to celebrate their 30th Anniversary. Many of the world's leading homeopaths came to show support and give presentations and His Royal Highness the Prince of Wales sent his warmest congratulations:
"I did just want to send my warmest possible congratulations in celebration of the Stroud School of Homeopathy's 30th Anniversary. It seems to me this most noteworthy of events takes on an even greater resonance, coming as it does at a time when, sadly, we have been witnessing the relative decline of some homeopathic services in different parts of the United Kingdom.

It makes the achievements of the School even more significant – from being one of the first in this country to offer an on-site, four year programme, to developing an extensive clinical supervision process and, in addition, creating a home-study programme which reaches students in over sixty countries.

It seems remarkable all this has happened in spite of the apparently ceaseless attacks on homeopathy, and on the individuals attempting to build credibility around its patient outcomes, and I can only wish you every possible success in the years to come."


I did just want to send my warmest possible congratulations in celebration of the Stroud School of Homeopathy's 30th Anniversary.



HRH the Prince of Wales