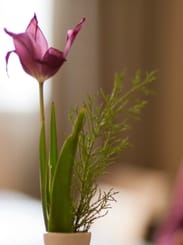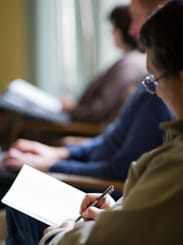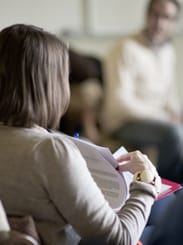 Homeopathy Year 2
Intro Into Practice
The Introduction into Practice Diploma Course is ideal if you wish to take the Foundation studies to the next level. The course looks at some of the deeper philosophical aspects of homeopathy and further investigates case taking in preparation for practise under supervision.
During this part of the course we focus upon casework, introducing you to both the theory and practical applications of two systems for interpreting imbalance and diseases: Hahnemann's theory of miasms and a system based upon constitutions and temperaments, the Mappa Mundi. The theory of miasms is developed in Misha Norland's book, 'Signatures, Miasms, AIDS' while lectures and CD/DVD recordings extend this into the analysis of patients' cases to complement the classical methodology outlined in our Foundation Diploma Course. The distinctive approach of the School of Homeopathy is made evident through the application of the Mappa Mundi as well as the remedy signature teachings – these concepts are partly responsible for our uniqueness, alongside nurturing tutoring and academic rigour. It is often commented that many of our students find a spiritual connection to the work and to healing, and of course, we are delighted to be associated with this.
Book List Two complements this course. Alongside the Introduction into Practice Diploma Course, if you wish to go onto the Practitioner Advanced Diploma Course, you will also be required to start Alternative Training's Pathology & Disease Diploma Course unless you already have equivalent training.
Study Options
You have the option of doing the course by home study or attendance. Attendance is only available in the UK, home study can be done from anywhere in the world. The clinical training aspects of the home study programme alter depending on the region your studying from (see below).

Attendance
Following on from the Foundation Course.
Time: 1 Year.
Study: 10 School study weekends plus extensive home research and monthly written assignments.
Study Hours: 800 - 900
Credits: 90
Books: Book List Two is required for Year 2.

The attendance Introduction into Practice Diploma Course is for you if you can come to classes and keep up with regular homework. You attend ten weekends each year starting in September.

Online or Correspondence
Following on from the Foundation Course.
Time: 1 Year (2 year study period given.)
Study: Units 8-14 with assignments, plus direct learning.
Study Hours: 800 - 900
Credits: 90
Time: Estimated 12 months (timing up to you)
Enrolment period: 2 years (with option to extend)
Books: Book List Two is required for Units 8-14.
Certification: Intro into Practice Diploma in Homeopathy
Your independent study is supported and strengthened by direct learning sessions. These face-to-face events not only help keep you motivated but also provides specific guidance on casework through the medium of video recordings and workshop-style learning experiences.
Clinical Training
UK students progressing onto the Practitioner Advanced Diploma Course transfer to attendance, in preparation for this you attend the last two study weekends of the second year in May and June at the School to help you integrate with the group. Australian students attend 20 hours of 'AROH approved' direct learning sessions in Australia in year two. Japanese students can attend seminars put on in Japan by the School of Homeopathy Japan. Students from Europe or the Rest of the World are expected to come to one of these events, if you think you will be unable to attend please contact us. To read more about the School's face-to-face activities go the the events area.

All home study students are welcome to join attendance course School weekend sessions by prior arrangement.
My studies were the richest and most satisfying educational experience I have had - and that's saying a lot, as I have been through university, allopathic medical school, psychiatric residency training, and Jungian analytic training.



Anita, Graduate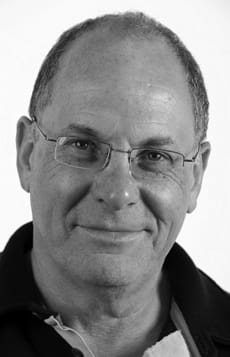 The School navigates the deeper aspects of homeopathic philosophy and materia medica, gently reminding that there is more to homeopathy than merely matching symptoms.



Jeremy Sherr, World Class Homeopath and Patron