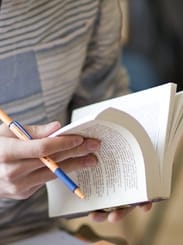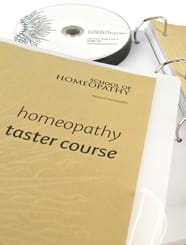 Homeopathy
Taster Course

This course is perfect if you are not quite ready to make a commitment and wish to taste homeopathy and assess the quality of our teaching material.
The course begins by introducing you to the work of Samuel Hahnemann. It lays out a broad canvas upon which we begin to paint a picture of homeopathic philosophy, some of the fundamental principles of prescribing and some in-depth portraits of medicines, introducing you to their psychological and physiological healing potentials.

You have the option of buying the course with or without tutor feedback and marking. This means you can read the material and try your hand at a few assignments. If you wish to join us you then transfer onto the Foundation Diploma Course, completing all the assignments that have tutor marking. Our Taster Course requires only a few books from Book List One.
Home study or attendance
Home study
Time: 2-4 months (8 month study period given.)
Study: Units 1-2 with assignments.
Books: Taster booklist is required for Units 1-2.

Attendance
Attendance is not available on the Taster Course.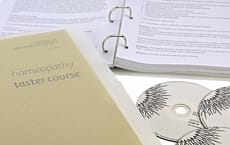 Studying at the School of Homeopathy is like stepping into another world. You leave the mad pace of life behind and enter a welcome haven of tranquility. Here the tutors are there to support you on your journey with such faith in you that you cannot fail to achieve your potential.



Barbara, Graduate