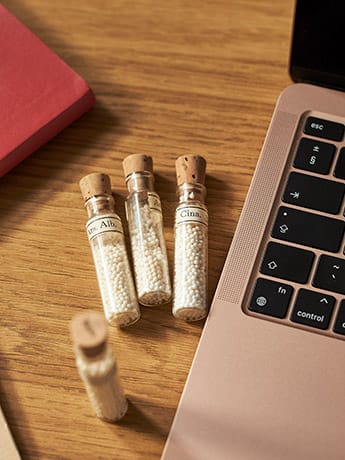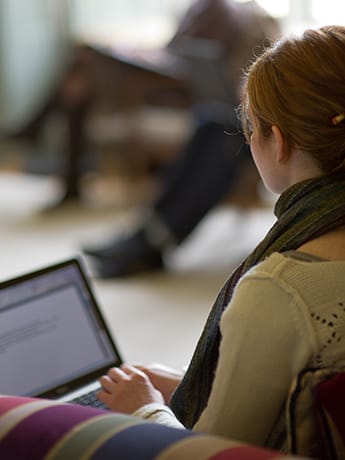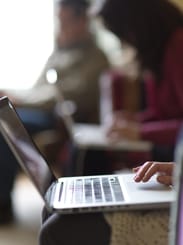 Online
The School has a beautiful designed custom built Online Learning System that brings the best of everything we do direct to you at home via the Internet. The teaching remains the same, but the resources and learning material are easily accessible and are always there to refer to.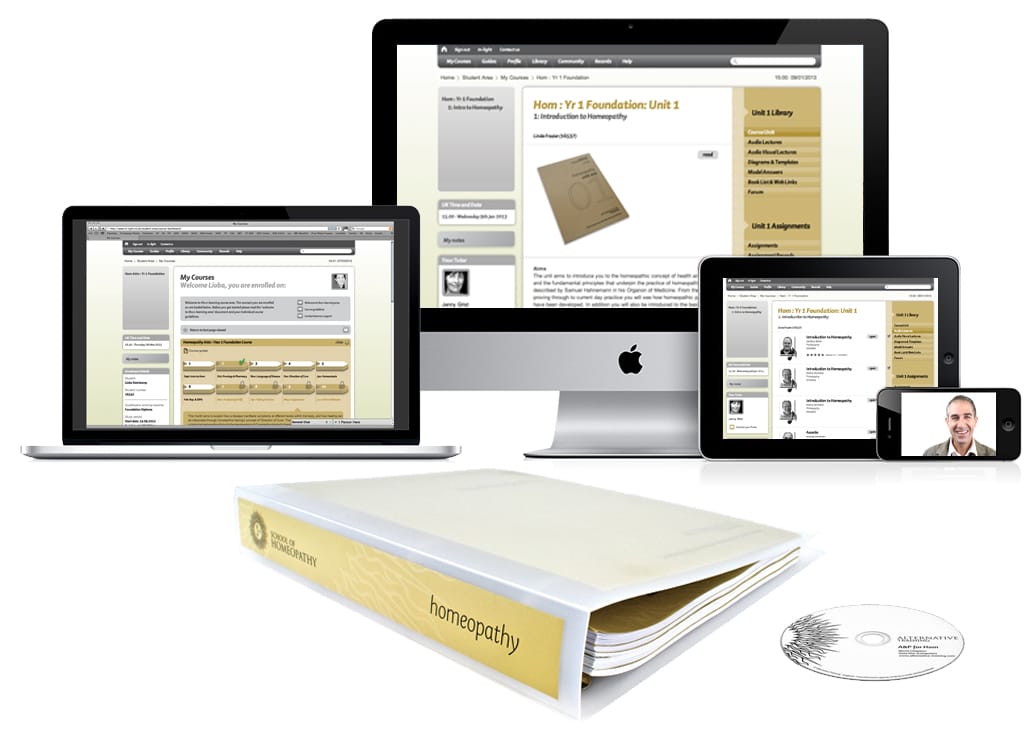 The major benefits of this system include instant access to course information, clearly organised learning resources (handouts, movie lectures, presentations etc.), quick ways to give feedback and comments, uploading of assignments with time and date records, with no costly posting, and easy to collect feedback, so you can watch your study grow.
You can instantly stream audio and audio visual lectures online, download handouts and read course notes. The movie lectures are a combination of studio shot presentations direct to camera and classes recorded from the attendance course. The best were then edited and processed for the online and correspondence courses, ensuring you get the same lectures and the best materials.
On the home study courses (included in your course fee) you are also invited to monthly online clinics, online dicussion groups, webinars, tutor group meetings and one-to-one tutorials with your personal tutor (usually held over Skype or Zoom).
We have a number of community tools to help you interact with other students and the School. There are closed Facebook groups set up for students and instant chat so students can interact. There is a 'map tool' and 'teaching group lists' to help you make contact with other School students, graduates and faculty members worldwide.
The Online Learning System is made available to all students:
Home Study
For students on the flexible home study programme, the Online Learning System is where you come to work through the course - you study at your own pace. You can download and read the units and access all the resources at any time. You watch the movie lectures, set your deadlines and hand in your assignments online. Tutor feedback on each assignment is both emailed and stored online.
Attendance
Students on the attendance course use the Online Learning System to keep track of their progress throughout the course, and can access the resources needed for study at any time. Attendance students also hand in assignments online - this can be done at any time, day or night!
The Online Learning System
Below are a selection of screens from the Online Learning System, if you would like a full preview please contact us and we can give you access to the demo area.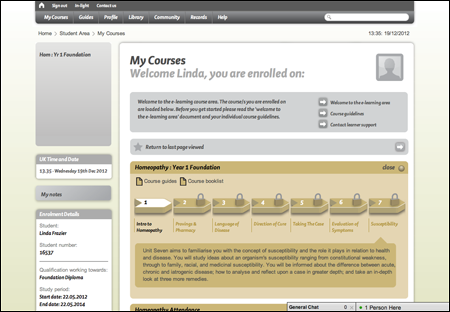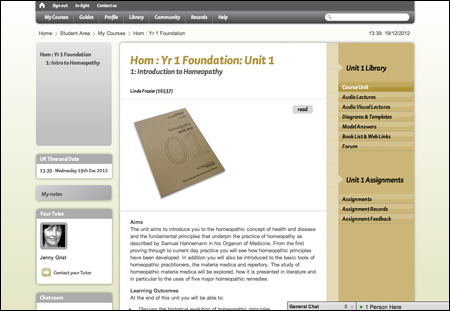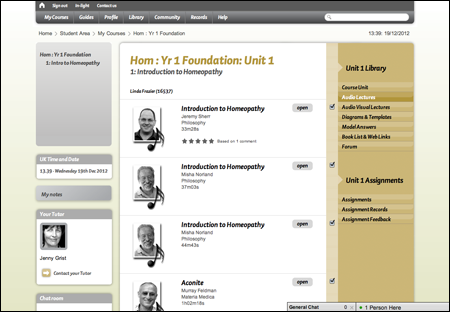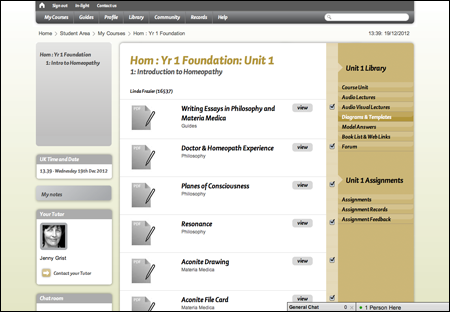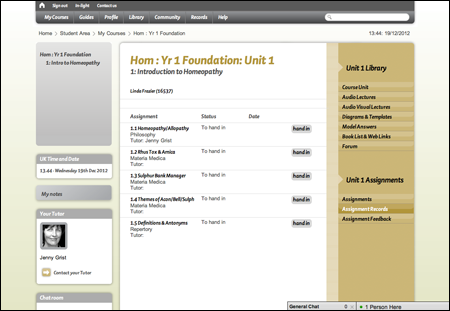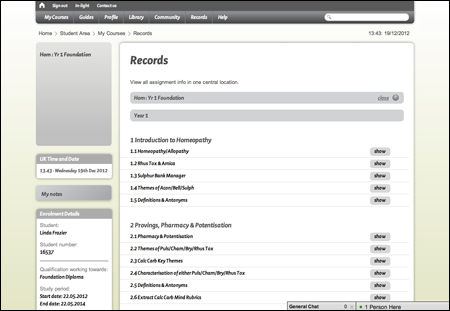 E-Learning:
Study at your own pace
Course starts any time
Study anywhere in the world
Course accessed online


Thank you for making the international Study Programme available. It has enriched my life and the lives of those around me tremendously and even though I still have quite a long way to go I am convinced that I have discovered my ''purpose.''



Sandy Oswald, Student
I am becoming more and more involved and obsessed with homoeopathy and I really enjoy this school with all the opportunities you offer and also with the materials. I like the whole system; that I can learn everything from distance, free from obligations, no deadlines, no tests, the whole thing is upon me and this gives a lot of freedom and free choice, much more inspiration than with deadlines (at least for me). So thanks to the whole staff for making and leading such a wonderful college.



Violetta Villanyi, Student
I was really impressed with the way the course was put together and that both the videos and transcripts were included. Very helpful! The site was very easy to navigate around (I was nervous at first, but it didn't take long to get the hang of it). I like the way you broke down each case into parts because when doing the analysis it was easier to find info that way. Visually, the site looks clean and fresh. It has been a good experience.



Lisa Boyd, Student