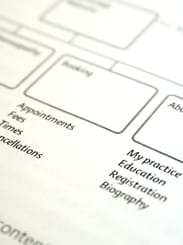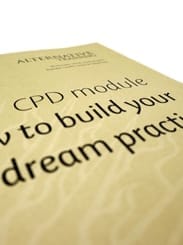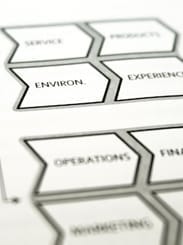 Homeopathy CPD Module
Building Your Practice
Testimonials
"Your presentation on Business development is fab - I really enjoyed all of it and like the mix between vision / blue sky and practical information - and felt it was a great course"
"I found the balance between future and practical things we can do now really good. E.g. your comments on sending a letter with the patients receipt, getting feedback from patients, things to communicate to patients prior to seeing them etc - it inspired me to go and do something now!"
"As a teacher, I have had nothing whatever to do with the world of marketing, business etc. and it was really useful to have all that - the handouts were great - especially the one about vision, etc, and also trying to work out your finances. looking at the website pages was good too."
"I just wanted to say thank you so much for this course. It really helped me in so many ways and on so many levels. The bit about 'Why do you want to be a homeopath?' has really inspired me and also consolidating my values means that I can market myself with integrity rather than choosing a load of buzzy words that are empty and, like you said, would make me feel uncomfortable. I think it is brilliant that you bring this element to the course which is so valuable to us as emerging practitioners. Three cheers for Mani!"
"I really enjoyed the business planning day we spent with you. You packed a lot it. It was all really helpful and I would strongly encourage you to approach the society as I feel it is something that the profession could benefit from having as a CPD option, particularly for newly qualified members. I don't know whether I could say which parts were better than others as it worked as an organic whole. I liked the way you established your model of the whole process and built the day around it. The factual stuff like establishing necessary income and working backwards complemented the lovely inspiring pairs work."

"I think you did this presentation very well indeed. What you said made complete sense to an audience of homeopaths, some of whom may well be of the "bare foot" variety, but it would have made just as much sense to any group of young business people about to set up on their own."
"I found the part you put under the heading of values where you got us to think about how our practice would differentiate itself from others, being true to ourselves, was the most powerful bit - turning what is usually a woolly concept into a practical tool."
"I must say that I had known what the subject for the day was going to be in advance, I wouldn't have expected to enjoy it, or (with my accountant background) to get much out of it, but I would have been wrong."
"Your presentation was great. It is well structured and gives a good insight into what is necessary to set up practice."
"Great that you had brought your handouts which are clear and will be helpful. The financial aspect is also important as I have noticed that people in alternative therapies, etc. have a problem with it (how many times they come to ask about money and its almost as if they are sorry to ask; lots of hang ups there I think). This could lead to a question of how do you value your own work..."
"Your style of delivery is good and people feel at ease. The most difficult is to get us involved and you managed to do that. All in all I think it was very helpful and I only have positive comments."
"I found it all useful, there was a good balance of activities and information giving and a clear process and direction."
"The part you found most fun was the creative aspects of working out our individual qualities and creating a brand, which would be followed through in everything we produce"
"When i heard the day was about the business side of things i must admit i thought it would be a necessary evil to get through, maybe picking up a few useful tips - but i would much rather have concentrated on homeopathy! However, i did find it helpful and enjoyable - far more so than i expected to."

"I found the most helpful and thought provoking bit was the bit about making sure your branding reflects the sort of homeopath/person you are"
"I found the most uplifting (and maybe therefore the most enjoyable) bit was the values section and then the why, why, why bit - that's a good thing to have near the end because it is so uplifting"

"i enjoyed the course very much thanks I'm sure i will find it useful when the time comes!"

i managed to leave my leather folder there with all my notes in it i hope someone has found it and its being kept safe for me!
"I enjoyed the 'why' part, the describing your values and the web designing part. i thought these things would be very useful in my practice."
"I found the first part about patients most useful - researching other homeopaths in your area / your competition / and areas of opportunity. And the vision section was useful including salary v consultation fee exercise"
"It was very interesting to look at the different websites and the examples of different letter heads / web site / marketing materials of a few homeopaths and why they were successful - and the branding of different successful businesses and the message it puts across."
Industry quotes:
"Mani was the Creative Director at 20|20 and a key member of a team that helped deliver a transformation in the brand and retail identity for Kwik-Fit. Using his considerable expertise, Mani was able to interpret consumer research, develop concept designs, create and test prototypes in-centre and at kerbside and refine the programme in readiness for rollout across a network of 600 centres. It was a pleasure to work with Mani to deliver well-informed, practical solutions that worked."
Doug McKenzie, Marketing Director, Kwik-Fit
"Mani was a sheer pleasure to work with. A man of considerable wisdom, calm, patience and immense creativity. His ideas and his articulation of those ideas captivated hearts and minds – ours…and those of our customers. I have immense respect for Mani – I admire him as he always had everything I didn't (but wished I did) when we worked in partnership on projects. When he left creative branding for his new world I knew many would benefit from his extraordinary combination of sage and skill. I can see that this is clearly happening."
Nick Borrows, Marketing Director, Holmes Place
"Mani and I worked together for a number of years in a practice called Prospero helping identify business innovation opportunities in new markets. This work included advising our clients on branding and positioning, proposition development, culture change and business case assessment. Mani is a very unusual person who can integrate creative thinking with strategic clarity and a robust understanding of business issues. I would recommend him highly to anyone who wants to make their business more successful."
Richard Mott, Managing Director, Prospero
"I first met Mani when I was developing plans to take Bhs private just before a 500,000lbs gorilla Philip Green barged in! Mani was working with the leading retail development brand 20:20. The work we did together was invaluable and of great help when I took New Look, the young fashion retailer private three years later.? ?Mani was great fun to work with: extremely bright; had great insights into people /customers; able to interpret trends and data to deliver strategies to engage them. This was crucial for the development of our business plan. The fun bit about Mani, beyond the large brain and associated skills, is his humour, humility and tenacity. I have no doubt that Mani's skills are being effectively used in his career in homeopathy where I imagine his ability to listen, interpret and engage with clients must be hugely valuable before applying his knowledge and skills to give advice and support.
Phil Wrigley, Managing Director, New Look
I wrote this course to help homeopaths all over the world improve the way they communicate about their business - from creating ideas, developing strategy, writing copy through to the visual expression. It is all in there!



Mani Norland