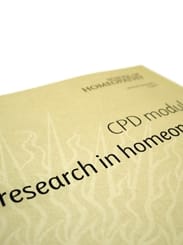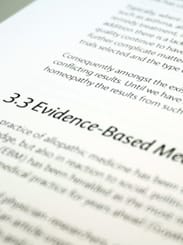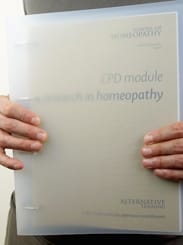 Homeopathy CPD Module
Research in Homeopathy
Fees
---

Homeopathy CPD Module


---

UK

---

EU

---

INT


---

Registration


---

£35

---

£35

---

£35

---

Research in Homeopathy (E-Learning)


---

£195

---

£225


---

£245


---

Research in Homeopathy (Correspondence)

---

£195

---

£225


---

£245

How to Order
To order by phone please see our details on the Contact Us page.
Post & Packing
Please note P&P costs are included with the fee for this course.

Start & study when you like
This is a home study course. You can enrol on this distance learning course whenever you are ready to start. There is no set timetable - you can plan study times around your schedule. There is no set time limit - complete the course in your own time and send the assignments in when you are ready.

Entry requirements
Most students applying for this course are fully trained homeopaths or students in year 3 and 4 of their training. No prior medical training or knowledge is required for these courses. There are no pre-entry qualifications or age requirements. Most students are over 16.

Get more information
We are here to help. Please contact us with any queries you have and we will always answer them as swiftly as we can.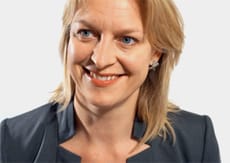 Homeopathy is a complex subject that is only just starting to be explored. From what we know so far, the evidence suggests that homeopathy could provide solutions to many of the challenges facing us today, we just need more good research.



Rachel Roberts, Chief Executive, Homeopathic Research institute