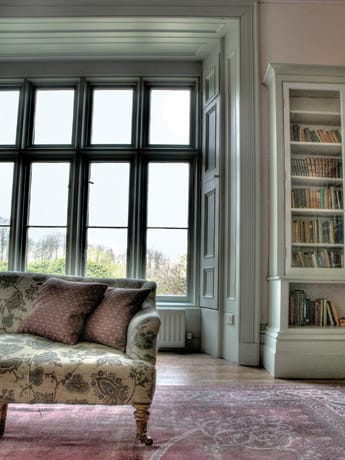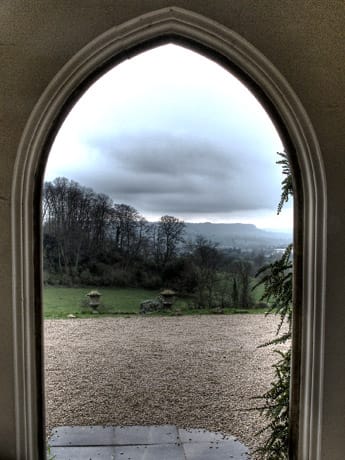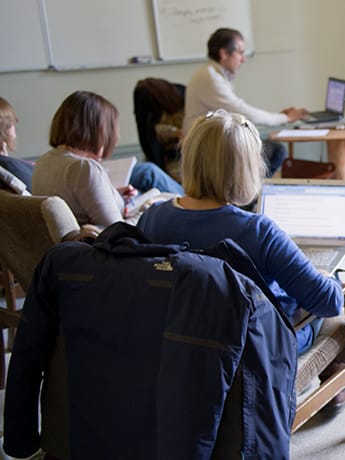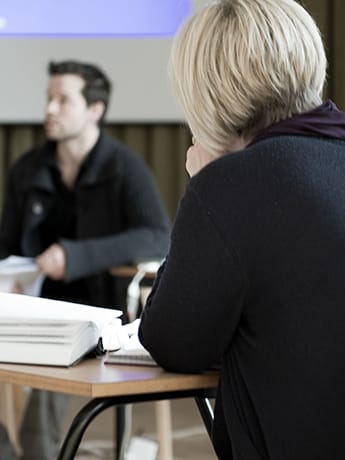 Terms & Conditions
Please read the information below carefully.
Prices quoted on this website may differ from those stated in our printed material.
Images of products shown on this website are for illustration purposes only and items supplied may differ in appearance from that shown.
All prices include Value Added Tax where appropriate.
We have made every effort to ensure that all prices and product descriptions are correct, but the School of Homeopathy reserves the right to alter prices and product specifications without notice.
In placing an order based on the information on this site, you are offering to purchase items advertised. We reserve the right to decline to supply the whole or part of any order.
Your Privacy
Our relationship with you is based on trust. And we are committed to giving you a totally private website experience. We collect information about you for three reasons: to process your order, to provide you with the best possible service and, if you are buying one of our courses with tutor marking, to register and enroll you on our courses and provide your details to your personal tutor. We may send you a little information and material related to your order, for your interest. We will only share your personal contact information with other third party companies if you request us to, for instance, if you are taking advantage of one of our special offers and wish us to provide proof of your student status to a third party partner company. The type of information we will collect about you is that which is given at the time of ordering or enrolling. You can check any of the information that we hold about you by emailing us. If you find any inaccuracies we will delete or correct it promptly! The personal information that we hold will be held securely in accordance with our internal security policy and the law. If you have any questions or comments about privacy, please contact us.

Faulty Goods: well we are human!
The School of Homeopathy will replace any goods found to be faulty within 28 days of the purchase date. There after it is at our discretion. We may ask for faulty goods to be returned, if so we will refund the cost of postage.
Refund & returns policy
We offer a 14-day full money back guarantee on most items purchased from us (in line with UK & EU regulation), and the possibility of a 3-month partial refund policy on home study courses.
Within 14 days: full refund (all items except digital services)
We can accept return of unwanted items above the value of £42 and cancellation of home study courses, in line with our refund policy, provided you have not accessed or downloaded any content from the Online Learning System and the goods are completely unused. Please contact us in the first instance, in writing, within 14 days after receiving the goods. You then have 14 days to return the goods, following these steps
Digital goods and services
Please be aware that, as soon as you download, access or stream content from the Online Learning System, you will lose your right to the 14-day right to cancel the course. Due to the nature of digital goods, and in line with UK & EU legislation, we do not accept returns for: CDs, DVDs and Data discs. In the case of distance learning courses supplied electronically, you must not download or stream any course material during the 14-day cancellation period, as you will not have the right to change your mind and cancel your enrolment after you have downloaded or streamed the course.
What to do:
STEP 1: Start off by sending us an email or letter within 14 days of receiving the items stating your wish to cancel your order and we will send you a Cancellation Form. Please do not send anything back without first hearing from us and receiving our Returns Cancellation Form.

STEP 2: Materials need to be returned within 14 days from receiving the Returns Cancellation Form. All returned items must be received by us in perfect condition with the packaging un-opened and the goods unused. This will probably require you to add new/extra packaging and you will need to cover the costs of returning the goods. Please use a recorded delivery service, as we cannot be held responsible for non-delivery of returned items. We will refund the price of the goods once they have been received and checked and the amount relates to the fees applied at the time of purchase. Please do not send items back without contacting us first or they cannot be accepted. We will refund the price of the goods plus UK mainland standard delivery fees. The cost of posting a package to an address outside of the UK mainland will not be refundable.
Within 3 months: partial refund (for home study courses only)
Beyond the 14-day period, if you wish to withdraw from your course for good reason, a partial refund may be granted if you purchased the course with tutor marking, are still inside the three-month period and have not submitted work to your tutor for marking. Please bear in mind that this is not a given statutory right and we offer this possibility in the spirit of good will. In the first instance, we will do all we can to understand your problem and offer help to see if there is a good way forward - we find a lot can be gained through having this conversation. If all the above criteria have been met and we agree that you have good reason to withdraw, then a partial refund for the tutor marking element of the course may be granted. The tutor marking amount equates to 40% of the course fee excluding registration and any digital goods that have been accessed.
What to do:
STEP 1: Start off by sending us an email or letter within 3 months of receiving the course, stating your wish to withdraw from the course and giving your reasons. Please do not send anything back to us, as we cannot accept returned materials after the 14 day cooling-off period.

STEP 2: The Course Manager will then contact you to discuss the issues you have raised and together you will see if you can find a good way forwards. Quite often, a new student will have worries or problems that can be helped with some care and attention and our team are here to do all they can to support and assist in helping you to get settled in and off to a good start.
STEP 3: If both parties agree that there is no resolution to the issues raised, then a partial refund may be granted. The maximum amount that can be refunded is 40% of the course fee excluding registration and any digital goods that have been used and the Course Manager will advise about this.
Attendance course
Places are limited on the Attendance Course and, when you enrol, you are making a commitment to pay the annual fees in full. This commitment applies whether you are paying in full beforehand or by monthly instalments. Fees must be paid up in full before the end of the academic year in order to move into the next year of study. A refund will only be considered in the case of certain unforeseeable circumstances, such as bereavement, pregnancy and moving overseas, and at the discretion of the directors. Anyone who chooses to leave midway through the year will be required to pay the outstanding balance of the annual fee when they leave, and will be required to re-join that year group upon return to the School.
Events
4 or more weeks notice – We can give a 50% refund or reschedule.
2-4 weeks notice – We can give a 25% refund and maybe reschedule.
Less than 2 weeks – There is no refund offered with no obligation to reschedule your course date.
You can reschedule once and only to a course that takes place within 12 months of your original booking. Rescheduling an event will incur a £15 admin fee.
Cancellation of an Event
Occasionally there may be insufficient numbers of students to allow a training day to proceed, and if this happens the following procedure will take place:
1. Notice will be given by email and a telephone call at least 5 days before the course start date.
2. Students will be given the opportunity to reschedule their course to another date. You can only reschedule once and only to a course that takes place within 12 months of your original booking.
3. If there is no convenient date for rescheduling then students will be fully reimbursed.
4. We cannot compensate for any travel or accommodation costs incurred.
Faulty Items
Should you receive any items that are damaged please write or email us within 14 days and we will advise about how to proceed. Please provide as much information as possible when contacting us, including your order number, email and a daytime contact number in case we should need to call you.
Home study course re-enrolments
Our aim is to encourage students to complete the course and keep up motivation and interest! We feel it is not in a student's interest to promote an infinite timeframe and it would be impossible for us as a business to manage.

When you enroll on one of our home study courses you are always given at least twice as much time to complete the course than is needed, just in case other things get in the way of your study. Below is a list of the courses with the estimated study period and the actual study periods. If you don't complete your work before the end of the given study period don't worry because you can apply for a 12 month extension by paying a re-enrolment fee, which is calculated from the course expiry date.
| | | |
| --- | --- | --- |
| Course | Estimated Study Period | Given Study Period |
| Homeopathy | | |
| Taster Units 1-2 | 4 months | 8 months |
| Foundation Units 1-7 | 12 months | 24 months |
| Intro into Practice Units 8-14 | 12 months | 24 months |
| Higher Diploma (1) Units 15-20 | 12 months | 24 months |
| Higher Diploma (2) Units 21-26 | 12 months | 24 months |
| Instalment | 4 months | 8 months |
| Advanced Entry Unit | 4 months | 8 months |
| | | |
| Medical Science | | |
| A&P | 12 months | 24 months |
| P&D | 12 months | 24 months |
| Nutrition | 12 months | 24 months |
Don't worry, we will send you a re-enrolment reminder by email or post once your enrolment is lapsing. However if your contact details have changed then you may not receive your reminder. It is up to you to remain enrolled!

After this period we archive student files but keep them accessible for a 24 month period. During this time you can come back to us to re-enrol. If you come back to your studies after more than one year has lapsed you will need to pay a re-enrolment fee for each year your enrolment has been lapsed.

If we do not hear from students within this 24 month archive period then the student enrolment will expire and the course is cancelled. If students do wish to return to their studies even after this length of time then they will have to purchase a new course. A fresh start!

General: more legal 'stuff'
These terms and conditions do not affect your statutory rights. These terms and conditions shall be governed by and construed in accordance with the laws of England and Wales and the parties submit to the exclusive jurisdiction of the English and Welsh courts. The School of Health Limited reserves the right to change or amend these terms and conditions at any time without prior notice.

Errors and Omissions: what - us?
The School of Homeopathy makes a huge effort to ensure that all prices and descriptions quoted on it's website and literature are correct – but we know no one is perfect. On the sad occasion when a mistake may occur, the School of Homeopathy will be entitled to revoke the contract, notwithstanding that it has already accepted the customer's order. School of Homeopathy's liability in that event will be limited to the return of any money the customer has paid relating to that order.

Disclaimer
The content you find on this site, including news, quotes, data and other information, is provided by the School of Homeopathy and its third party partners. Busy bees! We do our best to ensure all the information is up to date and relevant but we reserve the right to change information and prices.

Liability
Time to reach for the tissues! The School of Homeopathy will not be liable for any consequential or indirect damage or loss, however caused. This includes loss of profits, loss of goodwill, damage to trading relationships and financial loss. School of Homeopathy's liability in respect of all other losses shall be limited to the invoiced value of the relevant order.

Copyright
© School of Homeopathy 2011, all rights reserved. Users may download and print extracts of content from this website for their own personal and non-commercial use only. Republication or redistribution of content, including by framing or similar means, is expressly prohibited without the prior written consent of the School of Homeopathy – so just call us!

School of Homeopathy and the School of Homeopathy sun logo and brand illustrations are trademarks of In-Light Limited in the United Kingdom and other countries. The School of Health and the The School of Health sun logo and brand illustrations are trademarks of In-Light Limited in the United Kingdom and other countries. All intellectual property rights such as logos, trade marks, service marks, trade names, designs, illustrations and copyrights are reserved. Nothing contained in this website may be reproduced without written permission.

The School of Homeopathy exercises its intellectual copyright over all the School of Homeopathy and The School of Health's materials. All written lessons, audio tapes and CDs, videotapes, DVDs, CD Roms etc are all copywrited and may not be publicly displayed or copied in whole or part, reproduced, stored in a retrieval system or transmitted in any form or by any means electronic, mechanical, photocopied, scanned, recorded or otherwise except with prior written authorisation of the School of Homeopathy. All course materials are provided on the above basis and may be retained by the student for his or her personal use only.

Registration
The School of Homeopathy ® logo and logotype are registered trademark of In-Light Limited.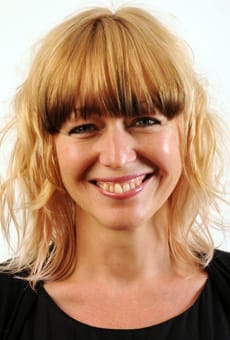 Any questions please just call I am here to help and always happy to talk through the courses and all the study options.



Amanda Norland, Applications