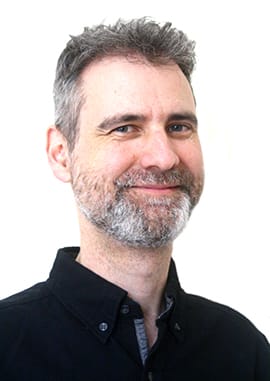 Bob Blair, LCH, PCH
Before becoming immersed in Rajan Sankaran's Sensation Method, Bob trained with Jeremy Sherr; he delights in synthesising information from a variety of sources and teachers, and in communicating different approaches to case-taking and analysis, adapting the process to suit the individuality of each patient.

Bob is keen to emphasise the importance of accessing proving-derived data, the cornerstone of traditional classical homeopathy, demonstrating its relevance to the expert use of contemporary Sensation-orientated homeopathy. He is a key driver of the World Institute of Sensation Homeopathy's current research program, encouraging a systematic approach to initiating new provings. While teaching at various locations and colleges in the UK, he also teaches abroad, as well as delivering online guest lectures at The Other Song Academy in Mumbai, having completed its first ever teacher training program.

In addition to consulting with many patients online, Bob has worked for many years at a busy multidisciplinary complementary health clinic, near the centre of Cambridge; he also practices in Nottingham. A good portion of his working life is spent researching, writing articles and reference materials, as well as preparing and presenting lectures, seminars and webinars.

"I love being able to interact with students, sharing my experience and passing on the knowledge I myself have acquired from a variety of fantastic teachers and practitioners. I particularly enjoy being able to help enquiring minds make connections, be that between different parts of a case or between source substance and remedy picture."

Bob spent much of his childhood living abroad; later he travelled extensively in India, where he developed a keen interest in homeopathy, having been struck by its effectiveness in dealing with assorted health issues that arose while travelling. His leisure activities include meditation, qigong, 5 Rhythms, ice skating and kayaking, regarding these as being vitally regenerative means of reconnecting with himself, his family, friends, and with nature.

Having graduated from the College of Homeopathy, London, in 2001, Bob's early years in practice convinced him that a great many of his patients were suffering from food sensitivities. This realisation, along with a long-held interest in diet and nutrition, led him to train in the identification and treatment of food sensitivities and environmental allergies. Later he went on to complete the Dynamis School's postgraduate diploma, before learning the Sensation Method, and later the Synergy approach, from a number of teachers based in India. His research in recent years has been around developing a systematic approach to the plant kingdom that works from the perspective of Vital Sensation, while taking into account contemporary 'evolutionary' models, enabling meaningful comparison between groups of remedies belonging to different kingdoms.
Licentiate of the College of Homeopathy (London)
Practitioner of Classical Homeopathy (Postgraduate Diploma from the Dynamis School for Advanced Homeopathic Studies)Teacher Training Course completed at The Other Song Academy (Mumbai)
Diploma from the British Institute of Allergy & Environmental Therapy
Member of the British Institute of Allergy & Environmental Therapy (BInstAET)
Member of the British Complementary Medical Association (BCMA)
Member of the World Institute of Sensation Homeopathy (WISH)
"The practice of homeopathy teaches us the importance of being genuinely attentive to the language of illness, so that we might perceive the deeper sense of dis-ease from which the patient suffers; only then can we hope to remedy their suffering as wholly as possible, restoring true health at every level. Any attempt to alleviate symptoms without such deep enquiry represents a missed opportunity for real healing."
The practice of homeopathy teaches us the importance of being genuinely attentive to the language of illness, so that we might perceive the deeper sense of dis-ease from which the patient suffers; only then can we hope to remedy their suffering as wholly as possible, restoring true health at every level. Any attempt to alleviate symptoms without such deep enquiry represents a missed opportunity for real healing.



Bob Blair