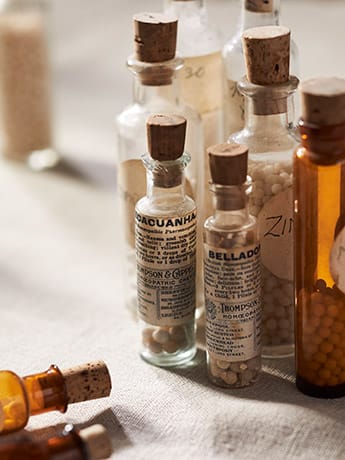 Council for Homeopathic Certification

In 1991 the Council for Homeopathic Certification (CHC) was formed in response to a new vision for the future of homeopathy in North America as a unified profession of highly trained and certified practitioners.

The School's course qualifies students at the required level to apply for certification through Council for Homeopathic Certification. Our graduates meet the CHC requirements and prerequisite.

Currently, exams are offered in the US and Canada in April and October at testing centers in the test taker's location.
Prior to applying to take the certification exam, the following requirements must be met (see the CHC handbook):
A minimum of 500 hours of preparation in the theory and foundations of homeopathy completed in a program that has been accredited or is approved by ACHENA; if educated outside of the US or Canada, evaluated transcripts must be submitted and deemed to be at least equivalent. A transcript and the evaluation report must be uploaded with your exam application.
A minimum of 500 hours of clinical training in homeopathy.
One college-level-equivalent course in Anatomy and Physiology.
One college-level-equivalent course in Pathology & Disease.
Attested compliance with the CHC's Code of Professional Ethics, Client/Patient Healthcare Rights and Fitness to Practice reporting.

If you do not know if the state you are in has specific regulations about homeopathy practice, you might find information by contacting a CCH practitioner who practices there. Visit our
Practitioner Directory on our website www.HomeopathicDirectory.com and search by state.
In the US, homeopaths do not need a license to practice homeopathy because homeopathy, like other natural health disciplines, does not pose a threat of harm. CHC certification is not a requirement nor a license, to practice in the US. However, many professional homeopaths choose this board-certified achievement and credential (CCH) to designate themselves as qualified practitioners.
The CHC certification board certifies individuals who meet and maintain a recognized standard of professional and ethical competence in classical homeopathy.
Several benefits of certification are as follows:
CHC certification is important for consumers who are seeking credentialed homeopathic practitioners.
Certification strengthens the homeopathic profession by supporting high standards of homeopathy practice.
Certification promotes the growth and acceptance of homeopathy with a recognized standard of professional and ethical competence in classical homeopathy.
NCCA third-party validation of practitioner expertise and standards equates homeopathy with other certified healthcare professions.
Highly qualified and fully regulated

Homeopathy is a self-regulated profession with high standards. There are several registers listing professional homeopaths and each register sets a code of ethics, standards and requirements to practice. Registered homeopaths are insured and undergo continued professional development.