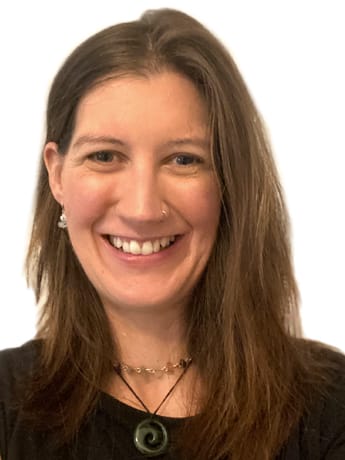 Em Colley, MARH
Em realised that she wanted to work with people whilst standing next to a vet, his arm shoulder deep inside a horse. It was when she looked at the owner of the horse and realised she was more intrigued by how he was behaving, curious about what he was thinking, than what was going on with the horse. And so, her 10-year ambition of becoming a vet drew to a close.

The next step was the University of Manchester where a Joint Honours Degree course on Psychology and Neuroscience lit a fire in her belly. In 2003 Em started studying homeopathy at the North West College of Homeopathy, again in Manchester, UK. Fast forward 18 years to the present day, Em combines a love of people with her love of learning. After graduating in 2007 from the NWCH, she went on to undertake further study in homeopathy, including with Jeremy Sherr and most recently with Drs Bhawisha and Shachindra Joshi. She combines working with clients, supervising students, teaching in 2 homeopathy colleges and has recently trained to become a leader of Laughter Yoga.

Working with the School students constantly inspires Em. Being able to walk alongside students in their path to working with homeopathy in their lives is a real privilege. She enjoys teaching there as well as supervising students and says "I learn so much and also enjoy being able to pass on some of the knowledge and awareness that I've accumulated over my years of study."

Em started her study of people with a BSc in Psychology and Neuroscience, graduating in 2000. Whilst studying that she also undertook her first Degree in Reiki and a Diploma in Reflexology. It's possible a career in CAM was always on the cards even back then. At one stage one of her tutors asked if he could tempt her away from CAM to do a PhD with them. After a night of thinking it over, recognised a PhD in Biological Sciences wasn't what made her heart sing. She went on, after a year out travelling and some working time in medical recruitment, to study homeopathy, completing the course in 2007. Em has undertaken Jeremy Sherr's Dynamis course, studying for 3 years before that with Jackie McTaggart working with the periodic table. Most recently working with the Joshi's training, she's passionate about using the repertory, materia medica tools and also using systems to come to great remedies to help the client.
Working around being a mum to a spirited teenager and several fur babies, life is never dull! When Em has a moment off you can find her hanging out with her daughter, paddle boarding, wild swimming with her partner, up a hill with the dogs or with her nose in a book. Em reckons she's a better person when she's outside and is also a fan of stretching her comfort zone. That's where the magic happens she believes, not sat inside the cosy, comfortable zone we may know and love. 2012 saw her undertake a challenge of trying a new skill each month. Activities ranged from meditation to crochet to pole dancing to barefoot running and open water swimming. 2021 sees a similar challenge – Wim Hof is in there, along with learning (and now teaching) Laughter Yoga, diving into Shamanic Ceremonies, undertaking other courses and learning much along the way.
BSc Psychology and Neuroscience (Manchester University)
First Degree Reiki
Diploma in Reflexology (Craven College, Skipton)
Licentiate of Homeopathy (North West College of Homeopathy, Manchester)
Practitioner of Classical Homeopathy (Dynamis, Stroud)
Focussed Mindfulness Practitioner
Diploma Kinesiology (School of Natural Health Sciences)
Diploma in Holistic Nutrition (School of Natural Health Sciences)
Certificate in Whole Food, Plant Based Nutrition (Cornell University)
Laughter Yoga Leader (Laughter Yoga International)
Member of the Alliance of Registered Homeopaths
"It's all about love. There is love or not love. Fear, hate, anger, they're in the not love category. Love is all there really is when it comes down to it."
The School has an enthusiastic and committed team of teachers, offering a wealth of homeopathic experience. Each is a busy practitioner in their own right, and all are dedicated to sharing their knowledge, developing great homeopaths and improving the quality of life for students and their patients.



Mani Norland, Principle