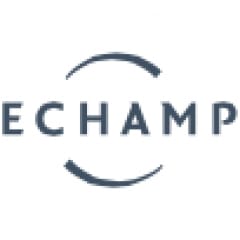 The market for homeopathic and anthroposophic medicinal products in the EU is growing by 6.5% a year according to new figures from ECHAMP. It is now valued at €1.24 billion per year; this represents 7% of the total EU market for non-prescription products.

ECHAMP's new report, 'Homeopathic and Anthroposophic Medicinal Products in the EU – Profile of an industry 2015,' is the only source for EU-wide data on this sector and provides a comprehensive review of the sector, identifying specific trends, and, for the first time, profiling in detail this unique industry.
The report demonstrates significant to high and growing demand for these products in at least two thirds of EU Member States, including those both with and without a long-term tradition for these products. In some markets, the products are used by up to 60% of the population.

Europe is the global centre of expertise for the manufacture of these products, producing 100 million units of finished products each year. The companies require sophisticated technical expertise to meet complex quality requirements, managing a huge and diverse portfolio of over 1.5 million distinct medicinal products. In order to meet the therapeutic requirements of the sector, products may be both profitable or often low- or no-profit 'service' products, resulting in innovative entrepreneurial models. These products have a negligible impact on the environment.

Christiaan Mol, General Secretary of ECHAMP, presents this new data for the industry, saying, "This growing industry is unique and complex and these products add value to the lives of millions of European citizens. However, in order to continue to meet the demands of users, the industry urgently needs more appropriate regulatory governance that take its specific characteristics into due account."
To read on please click here
This entry was posted on 05 January 2016 at 12:55 and is filed under Homeopathy | Alternative Medicine | Education | Environment | Health.