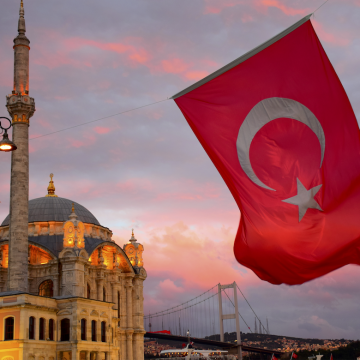 Pioneering Homeopathic Education Arrives in Turkey
The School of Homeopathy Finds New Partners in Turkey – Course Starts Sept 2023

The School of Homeopathy, a renowned institution with a rich history of excellence in homeopathic education, is proud to announce the launch of a new partnership in Turkey. This expansion marks a significant milestone in the School's mission to bring the highest standards of homeopathic education to a global audience.

Founded in England in 1981, the School of Homeopathy has been at the forefront of homeopathic education in the United Kingdom for over four decades. The School already has long standing partnerships in Japan and Hong Kong. It is the longest-running and biggest center of homeopathic education in the UK and has earned a reputation for its commitment to self-development, clinical practice, homeopathic philosophy, and a culture of inquiry.

The School of Homeopathy has a track record of producing successful homeopaths. One of its most significant distinctions is being the only institution in the world with accreditation in the UK, USA, Canada and Australia. This recognition means that graduates from the School's Practitioner's Advanced Diploma program in the UK or Turkey automatically qualify for registration with The Society of Homeopaths, providing a mark of quality that assures newcomers to homeopathy of the institution's commitment to the highest educational standards.

The expansion to Turkey is a testament to the School of Homeopathy's dedication to spreading the knowledge and practice of homeopathy beyond its traditional borders. The School has partners in Japan and Hong Kong - with the opening of its new partnership in Turkey, the School is poised to bring its exceptional curriculum and teaching methods to a diverse and growing community of students and homeopathy enthusiasts in Turkey.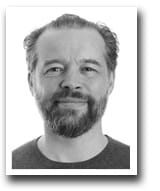 "We are thrilled to introduce the School of Homeopathy to the vibrant and diverse community of Turkey," said Mani Norland, Principal, The School of Homeopathy. "Our partnership in Turkey is a reflection of our commitment to making high-quality homeopathic education accessible to individuals worldwide. We look forward to working closely with Berna Acar & Arzu Bilgili and their excellent team to nurture a new generation of skilled and compassionate homeopaths who can make a positive impact on the health and well-being of their communities."
"We are excited and proud to launch this Homeopathy course in Turkish from the well-established and highly regarded School of Homeopathy, UK. The School's carefully structured learning system, crafted over many years, offers an accredited course, which comprises teaching from many of the world's most loved and respected masters of homeopathy. The School of Homeopathy, Turkey is delighted to deliver this level of homeopathy education to Turkey and have this opportunity. We are confident it will help many Turkish speaking, skilled homeopaths join the world of great healers." Said Berna Acar and Arzu Bilgili from The School of Homeopathy, Turkey.
The School's Turkish partners will offer a range of homeopathic courses, workshops, and seminars tailored to meet the needs of aspiring homeopaths, healthcare professionals, and those interested in holistic healing. The curriculum will uphold the same rigorous standards and commitment to excellence that have made the School of Homeopathy a trusted institution in the field.

The School of Homeopathy invites all interested parties, including prospective students, practitioners, and the media, to learn more about its programs and the benefits of homeopathic education at its new partners in Turkey.
For more information about The School of Homeopathy Turkey and its upcoming courses, please contact:


Berna Acar, Course Leader
[email protected]
0532 523 37 53
www.sohturkey.com
Photo by Meg Jerrard on Unsplash
This entry was posted on 13 September 2023 at 15:29 and is filed under Homeopathy.