10 December 2015 at 13:00
New behind the scenes video from Michelle Collins' photoshoot
British actress Michelle Collins, best known for her roles in EastEnders and Coronation Street, worked with us on the 'Homeopathy Works for Me' campaign, which is organised by the 4Homeopathy group. Michelle is a long-term advocate of homeopathy for her own personal healthcare and that of her daughter, Maia.

Today, a brand new video showing behind the scenes from our photoshoot with Michelle is released, showing how she was decorated with the flowers, some used in everyday homeopathic remedies, to reflect that homeopathy is a natural choice for healthcare. Have a watch of the video here: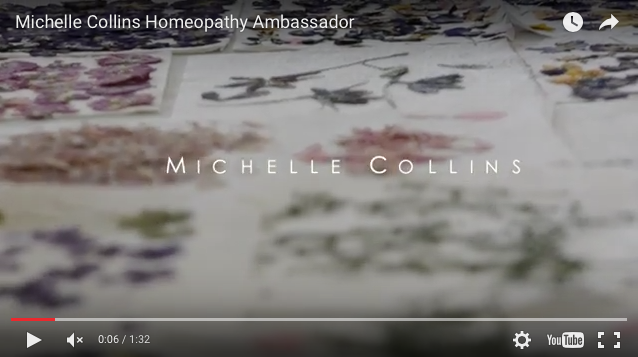 While 1 in 8 Britons use homeopathy, a majority don't know anything about this very useful complementary medicine. That is why Michelle was raising awareness for homeopathy by talking about her long-term personal use of homeopathy for both herself and her daughter, and encouraging the British public to learn more by visiting www.findahomeopath.org. She has used homeopathy to treat many ailments including anxiety, concentration and hay fever, everyday health problems affecting millions of people but problems which can be helped by the homeopathic approach.
Michelle says "I am passionate about personalised and approachable healthcare. Homeopathy treats the individual as a whole, taking into account mind and body which is important. You feel in control of your health when using the remedy and other complementary medicine." Michelle was initially introduced to homeopathy when her daughter Maia was a baby and subsequently used homeopathic remedies to treat all manner of childhood health issues including teething, chesty coughs and colds, bumps and bruises. Michelle explains: "Maia is soon off to university and still using homeopathy herself for anxiety when dealing with exam stress and hay fever."

For personal use, Michelle often uses homeopathy to calm her anxiety before live shows. Whilst starring in The Glass Supper at the Hampstead Theatre, Michelle said "I was getting anxious about the opening and it really helped settle my nerves and keep my concentration".

Michelle's experiences with homeopathy mirror the experience of millions of others who use homeopathy and reflects the growing body of research evidence in the field. Speaking ahead of her appearance in hospital drama Casualty, Michelle believes homeopathy treatments should be more widely available on the NHS: "Homeopathy is very important to healthy living. It empowers you to take control of your health. The NHS should be looking to things like this to help manage spiraling costs as it is so inexpensive and effective, plus conventional drugs can have horrible side-effects which make things worse."

Cristal Sumner, Chief Executive of the British Homeopathic Association, just one of the many charities involved with the 'Homeopathy Works for Me' campaign said:
"We are thrilled to have Michelle on board, she is passionate about healthy living and has used homeopathy for years. She is a household name, an amazing talent and someone we know will bring awareness of homeopathy to a new and greater audience."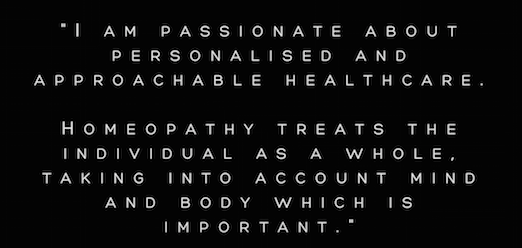 To read this in full please click here
Posted in Homeopathy | Alternative Medicine | Education | Inspiration | Environment | Health