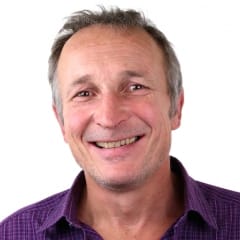 These doting owners swear homeopathy, reiki and aromatherapy transformed the lives of their pets. Sceptical?
Read their stories and judge for yourself.
When Ruth Owen was given the devastating news that her beloved miniature bull terrier had a deadly cancerous growth in her stomach, she prepared herself for a sad goodbye.

The vet gave her dog just months to live but suggested that while chemotherapy and steroids couldn't cure the small cell lymphoma, they could buy Ruth a little more time with her pet Dorothy, then 11, which she had taken in as a rescue puppy a decade earlier.

However, Ruth decided that she could not put her adored dog through the agonising side-effects of the drugs.

Instead, the 54-year-old, from Newton Abbot, Devon, opted to try homeopathy in the hope of making Dorothy more comfortable during her final days.

Astonishingly given the lack of scientific weight behind homeopathy's claims, Ruth found a Cambridge University-trained veterinary surgeon, Geoff Johnson, who offers only alternative therapies at his Somerset practice.

While other veterinary practices have banned homeopathy on the grounds that it is ineffective — and this week a study concluded claims that animals benefit from homeopathy are based on unreliable evidence — Geoff has worked on hundreds of animals homeopathically since gaining a second degree in the subject from Oxford University 12 years ago.

'The only thing I knew about it was that it purports to do no harm, so I took Dorothy along for a consultation,' says Ruth.

'As well as having a very distended stomach, she also had terrible sickness and diarrhoea, and no energy, and I hoped homeopathy might ease her symptoms.'

Following an hour-long assessment, Dorothy was prescribed a thrice-daily drop of Gadolinium arsenate, derived from metal and salt and one of around 4,000 homeopathic remedies, diluted in 100ml of water.
The consultation and prescription cost £100 in total.

After a week, Ruth insists, Dorothy's stomach was no longer swollen and within three weeks her symptoms had cleared and she appeared to be back to full health.

She had been suffering for three months before treatment and, as it was the only change that Ruth introduced, she is convinced homeopathy cured her precious pet.

Ruth continued the treatment for a further eight months, and then Dorothy continued receiving just one 2ml dose a week.

Despite having been given just months to live, she remained fit and well for another three years before dying aged 14 — not of cancer, but a stroke.

Ruth says: 'I believe that, thanks to homeopathy, I got three more wonderful years with Dorothy.
'They were years in which she didn't have to suffer the dreadful side-effects of steroids and chemotherapy.

'She was 14 when she passed away, due to a stroke, no doubt the result of her advanced years, but she was fit and healthy right up until the end.

'The expected lifespan for a miniature bull terrier is just 11 or 12 years, so I feel extremely fortunate that homeopathy helped Dorothy beat cancer and gave her a new lease of life.'

Understandably, though, many were dubious about Dorothy's apparently miraculous recovery.
'Some people I've told have said, "She couldn't have had cancer, it will have been a wrong diagnosis", but it showed up on X-rays, in blood tests and biopsies,' says Ruth.

She admits she didn't have Dorothy X-rayed after the homeopathy to see if the tumour in her stomach had changed size, but says: 'My message to doubters is, if homeopathy didn't cure it, where did the mass go?'
To read the full article please click here
This entry was posted on 16 December 2016 at 15:25 and is filed under Homeopathy | Alternative Medicine | Inspiration.