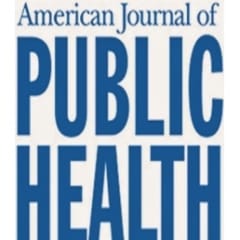 by John Weeks, Publisher/Editor of The Integrator Blog News and Reports

The American Journal of Public Health has recently published a survey article out of Harvard that shows that homeopathic medicine, while still only used by a small fraction of the U.S. population, has jumped 15% in use. In addition, most users put homeopathy among the top 3 complementary and integrative strategies they use in their health care.

american-journal-of-public-healthThe interest of this journal in this publication is linked to possible public health benefits from the use of homeopathic medicine. The principal investigator was Michelle Dossett, MD, PhD and the team also included placebo expert Ted Kaptchuk, OMD. They hail from Harvard's School of Public Health and from a Harvard Medical School affiliated hospital, Beth Israel Deaconess. The teams notes that prior studies of homeopathy "suggest potential public health benefits such as reductions in unnecessary antibiotic usage, reductions in costs to treat certain respiratory diseases, improvements in peri-menopausal depression, improved health outcomes in chronically ill individuals, and control of a Leptospirosis epidemic in Cuba."

The data was gleaned from the 2012 National Health Interview Survey. The researchers explored the prevalence and use patterns of homeopathic medicines among U.S. adults in relation to other complementary and integrative medicine (CIM) use. Versions of this survey in 2002 and 2007 found use of homeopathic medicines at 1.7% and 1.8% of the adult population, respectively. The 15% growth in the recent half-decade corresponds to an overall use rate of 2.1% in 2012. The most common conditions for which people sought homeopathic treatment were respiratory and ear-nose-and-throat complaints as well as musculoskeletal pain syndromes. Users tended to be more educated than non-users.
To read the full article please click here
This entry was posted on 14 July 2016 at 09:58 and is filed under Homeopathy | Inspiration | Environment.