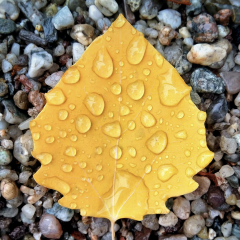 Better together
We're better when we're together. We can see this now more than ever before as we join forces to tackle the ongoing health crisis. Neighbourhoods are taking care of their most vulnerable and thousands across the land have signed up to volunteer. Despite our enforced physical distance, we are seeing a rise in community activities and a real sense of togetherness.
The belief that we stand stronger when unified is the backdrop to the creation of the Integrated Healthcare Collaborative (ICH) last year. The ICH is made up of several key organisations representing complementary, traditional and natural healthcare. And as the second largest healing system in the world, homeopathy's professional bodies are at its core.
The ICH was established on the recommendation of the All Party Parliamentary Group for Integrated Health and has a mission to build a truly integrated healthcare service in the UK. As well as improving our health and well-being, it also aims to enhance patient care, open up access to different treatments and deliver a more cost effective suite of services.
All this comes at a time when interest in Complementary and Alternative Medicine (CAM) and an integrated approach to health is gathering pace. In Europe, 130 million people are already using homeopathy and 15 per cent of paediatric prescriptions in Spain and Germany are for homeopathic preparations. Worldwide, the figures rise to around 600 million users, and the World Health Organisation states that universal healthcare is only possible by integrating CAM services - including homeopathy - into healthcare delivery.
Closer to home, the UK Department of Health has a focus on prevention and wellness models and the benefits of a more integrated approach are apparent. A recent study published in the British Medical Journal shows that NHS GP surgeries that employ doctors also trained in integrative and complementary medicines prescribe lower rates of antibiotics than all other GP surgeries in England. That's a win for all those patients feeling better, but also a critical tool in the global fight against growing antibiotic resistance.
Find out more about the Integrated Healthcare Collaborative here.
Let's be better, together.
Discover more. Find a qualified practitioner. Or learn with us.
Photo by Max Böhme on Unsplash
Tags: Integrated Health | Homeopathy | complementary medicine
This entry was posted on 15 June 2020 at 15:38 and is filed under Homeopathy | Alternative Medicine | Education | Health.