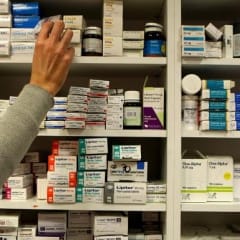 'Alternative GPs' use fewer antibiotics
GPs who offer homeopathy, acupuncture or herbal remedies prescribe 22 per cent fewer antibiotics, according to research.

Doctors have been urged to cut down on antibiotics to help to slow the rate at which superbugs become impervious to them, but a recent study found that one fifth of GPs' prescriptions were unnecessary.

Researchers compared prescribing rates at nine NHS surgeries where at least one doctor has been trained in forms of alternative medicine with 7,274 standard practices. Alternative-trained GPs prescribed 22 per cent fewer antibiotics, mainly by giving out 24 per cent fewer for chest infections, according to results in the journal BMJ Open.

Esther van der Werf of the University of Bristol, who led the study, said: "There may be some room to see whether herbal medicines or homeopathy or acupuncture could be used as a non-antibiotic treatment."

Helen Stokes-Lampard, chairwoman of the Royal College of GPs, said "there is very little high-quality, clinical research to support the use" of alternative or complementary therapies.

https://www.thetimes.co.uk/article/alternative-gps-use-fewer-antibiotics-p9nsd96fv
This entry was posted on 21 March 2018 at 11:44 and is filed under Homeopathy.