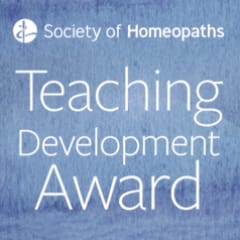 The School wins awards
Each year the Society of Homeopaths presents a variety of awards to homeopaths and others who have made a significant contribution to the profession. This year, for the fifth consecutive year, The School of Homeopathy won the 2017 Teaching Innovation Award and the 2017 Teaching Development Award.

Mani Norland, principal, says "It is a great honour to win awards in both categories and it clearly demonstrates the dedication of the faculty and the constant development of our course and supporting tools. Well done to tutor Jude Wills and to the Online Learning System team"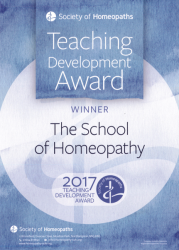 Teaching Development Award
We won the teacher development award for developments to our Online Learning System for students and teachers.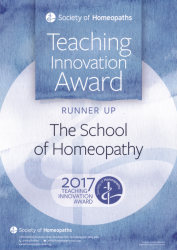 Teaching Innovation Award
This award was given for outstanding tutor support on the home study programmes.
This entry was posted on 30 May 2018 at 12:03 and is filed under Homeopathy | Education | Inspiration.