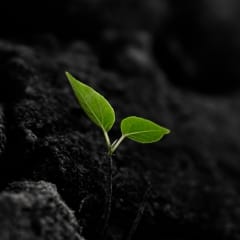 Time for Nature
Today is World Environment Day, the annual initiative led by the United Nations to encourage awareness and action to protect our planet.
This year's theme 'Time For Nature', comes as many people across the globe are in lockdown, humanity has slowed its pace and nature is reasserting its presence. We need to reboot and embrace new ways of being which look after the health of our planet as well as ourselves.
When it comes to healthcare, homeopathy is arguably one of the greenest and most sustainable options currently available. Already used and trusted by 600 million people in 80 countries across the globe, it is a system of natural healthcare which has been in use for over 200 years. Homeopathic remedies are made from natural materials and the repeated dilution and succussion involved in the manufacturing process means that literally thousands of doses can be made from a single sample of the original substance. It's the ultimate in renewable medicine.
Our well-being is inextricably linked to the health of the planet and many people are concerned about the amount of chemicals in mainstream medicines. Antibiotics tend to be overused in farming, and pharmaceutical ingredients have infiltrated our food chain and waterways, with trace amounts detected as far away as the Arctic. Homeopathy offers a natural and sustainable healthcare option that is safe for us and safe for the planet.
Try homeopathy. For nature.
Find a practitioner near you at: findahomeopath.org
Find out more about homeopathy at: homeopathyawareness.com
Photo credit: Majharul Islam on Unsplash
Tags: Environment | Sustainable healthcare
This entry was posted on 05 June 2020 at 15:00 and is filed under Homeopathy | Alternative Medicine | Health | Environment.