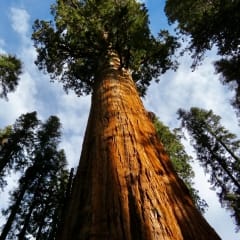 Homeopathy for healthy aging
Today is the International Day of Older Persons, a UN day of awareness, celebrating the contribution that our elders make to society. This year, on its 30
th
anniversary, it also highlights the launch of the World Health Organisation's Decade of Healthy Aging, which aims to improve the lives of older people, their families and the communities in which they live.
How we care for our elders has never been more important. In the UK, there are around 12 million people over the age of 65, a figure that grows each year. Yet as our life expectancy increases, so too does the average time spent in poor health.
According to the latest statistics, more than half of the over 65s in England have two or more long-term medical conditions or diseases. Among some of the most common problems are diabetes, arthritis, heart disease, COPD and hypertension. So, it is unsurprising that the use of prescription drugs goes up as we age. In fact, more than 60 per cent of prescriptions in the community are for people aged 60+. And nearly a quarter of all people over 85 years old take at least eight different prescribed medications each week.
Whilst these medications can clearly play a role in managing symptoms, there are concerns that in some instances the medicines are not taken as intended, and it is estimated that around one in five prescriptions for older people living at home may be inappropriate. The NHS Long Term Plan recognises the challenge of poorly-managed medicines and hopes to address this by improving medicine reviews and by making sure pharmacists are part of local community health teams. There are also plans to expand the use of social prescribing to support people in a more holistic way and reduce the default to prescription drugs.
When considering this more holistic approach to supporting our aging population, homeopathic treatment should be included in the range of options available. As well as being effective for physical ailments, it can also help with emotional and mental challenges which can all too often be part of the broader health issues that older people face.
A study carried out in 2010 followed the progress over two years of a number of German and Swiss patients aged over 70 with chronic health issues. It concluded that the "severity of disease showed marked and sustained improvements" under homeopathic treatment and that homeopathy "may play a beneficial role in the long-term care of older adults with chronic diseases".
So, as we start to look towards a more personalised approach to care for our elders, homeopathic treatment should be part of the mix, offering safe, effective and inexpensive support for a happier and healthier old-age.
Other ways to improve wellbeing in older age
Sleep well
Maximise your chances of a good night's sleep by investing in a good mattress and keeping your bedroom cool, dark and quiet. Enjoy some light exercise a few hours before bed and establish some relaxing bedtime rituals. Avoid caffeine and reduce the use of electronic devices in the evenings.
Stay connected
Human interactions help prevent negative thoughts and depression. So nurture your friendships, make new connections and reach out to others if you're struggling or feeling lonely.
Keep a sense of purpose
Even if your working life is behind you, there are still plenty of ways to contribute. Write your memoirs, spend time with family, re-ignite an old hobby (or develop a new one) or volunteer for a local organisation.
Stay active, in body and mind
We all know physical activity is crucial for good health, so incorporate exercise that you enjoy into your weekly routine. Keeping mentally agile is also key, so enjoy the daily crossword, master a new language, get involved in a new sport or learn a musical instrument.
Contact your local homeopath
For personalised support for your physical and emotional wellbeing, find a homeopath near you at: www.findahomeopath.org
Photo credit: Connor Simonson at Unsplash
Sources:
www.ageuk.org.uk/globalassets/age-uk/documents/reports-and-publications/later_life_uk_factsheet.pdf
www.ageuk.org.uk/globalassets/age-uk/documents/reports-and-publications/reports-and-briefings/health--wellbeing/medication/190819_more_harm_than_good.pdf
pubmed.ncbi.nlm.nih.gov/20175887/
Tags: Healthcare | Aging | Older persons | Chronic illness
This entry was posted on 24 September 2020 at 13:50 and is filed under Homeopathy | Alternative Medicine | Health | Research.